There's something special going on at a little island smack dab at the meeting point of Lake Michigan and Lake Huron. I've never been to a place outside the tropics where a garden can be filled with every color and have it work like it does on Mackinac Island. The air there is clear, the skies seemingly always deep blue. It's like living in a Kodachrome slide, if you are of an age to remember good ol' Kodachrome. 
I don't think the gardens of Mackinac Island could work in a lot of other places. It's a tourist destination that is all about color and making people happy, so that's certainly part of it, but I also think the short gardening season accounts for some of the color as well. Much of it is provided by annuals because gardens need to look good quickly and stay looking good until Labor Day or so. And, frankly, there isn't a large population that lives on the island year round so winter interest isn't as much of a consideration, especially in the downtown area where I usually take my very own garden tour. 
I still love checking out the gardens. I always take away ideas I'd like to incorporate, either about color combinations or new plants or even garden structure (the small terraced beds I built were directly influenced by gardens on Mackinac Island). 
I've been to Mackinac Island once a summer for the last 30 years and a few others before that. In the past few years I've made an attempt to get up early, when the sun is less harsh and before the first ferries of the day bring hordes of people from the mainland, but it was a rough trip to the island this year (and sadly one that was tragic for one sailor in the race that takes me there), and, well, I slept in. So the photos are a little bright and there are a few people in the background. I also didn't get to some of the areas that are a little farther afield (OK, up a hill I just didn't feel like tackling), but it's still worth a dive into the land of colorful gardens.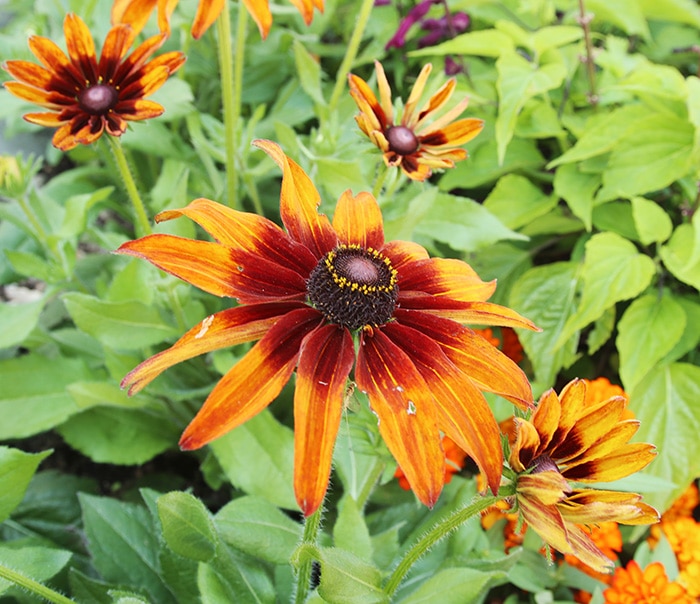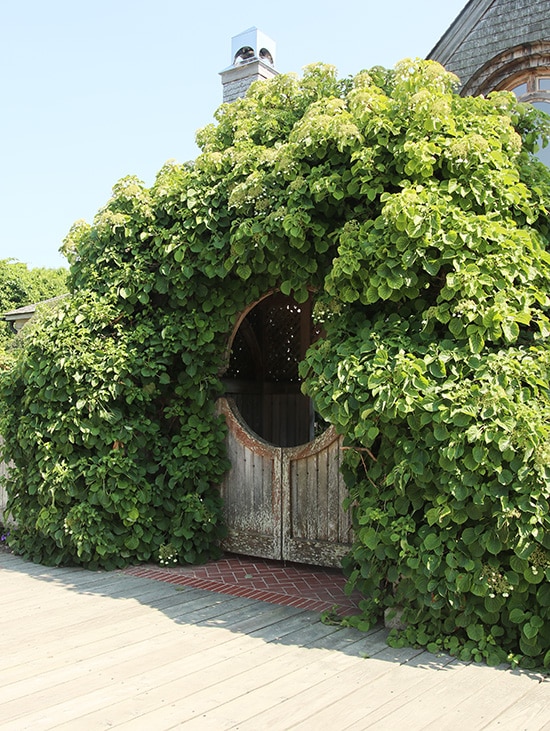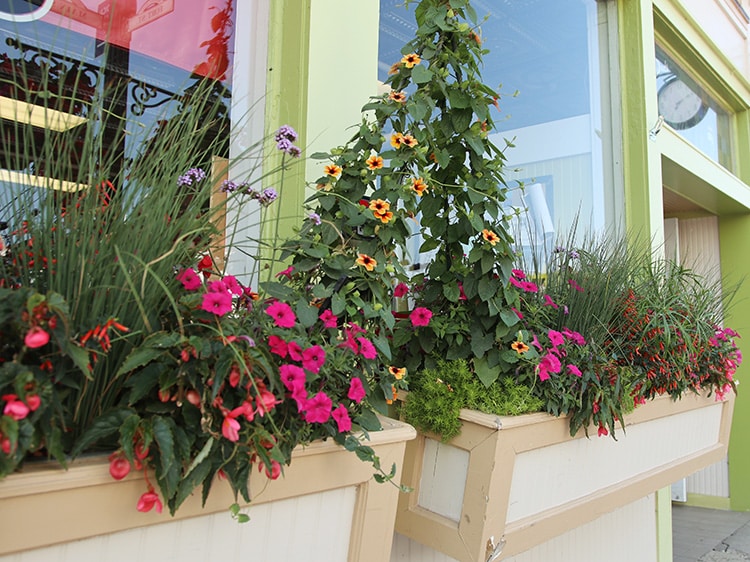 Many of these gardens have appeared in my other posts about Mackinac Island and it can be fun to see how they are different from year to year. Here are some posts to check out to see more. If you are interested in a behind-the-scenes look at some Mackinac Island gardens, the Grand Garden Show is held every year in late August.