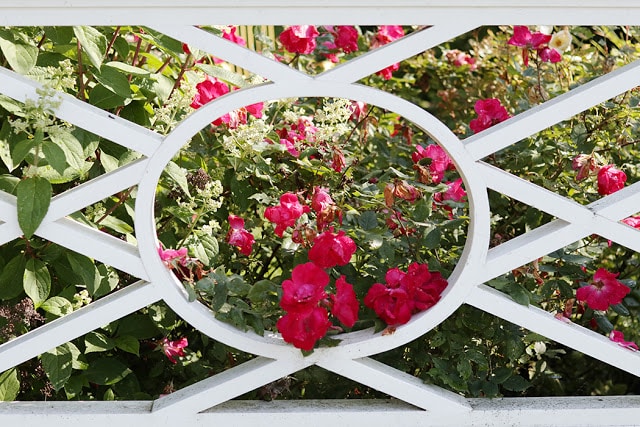 I've been a bit slow in posting this week, in part because it's that horrible just-back-from-vacation thing where you're running around and feel like nothing is getting done, but also because I took SO many photos this year that it's taking me awhile to get through them. I tell ya, Mackinac Island is heaven for a gardener. There is so much color and inspiration everywhere you turn.
I'm a nut for fences and gates. I can't explain this, but I love them, and yet I have neither in my garden! This will have to change. But how charming are these?
And plant-lined walkways to beautiful old cottages.
Mr. Much More Patient declared the Mackinac Island Post Office the most charming post office on the planet.
And of course gorgeous views of the Straits of Mackinac, where Lake Michigan and Lake Huron connect.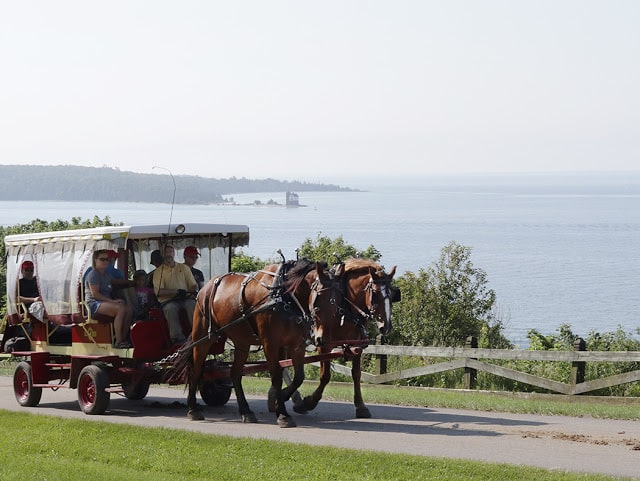 That's the prettiest lighthouse on the Great Lakes in the background: Round Island Light. It's also one end of the finish line for the sailboat race I do to the island every year.
My favorite climbing hydrangea arbor that I take a picture of every year.
Amazing plantings in yards.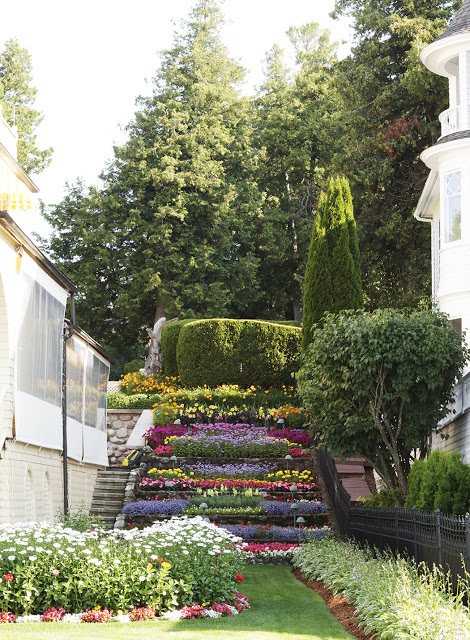 Both sides of this house had these terraced beds just brimming with color.
And of course the most incredible displays of annuals designed by Jack Barnwell, including this gorgeous container.
This is just the tip of the iceberg folks. I have so many inspiring shots to show you. Stay tuned! If you want to see more though, consider going to the Grand Garden Show in August. You'll get "backstage" tours of the most amazing private yards on the island.