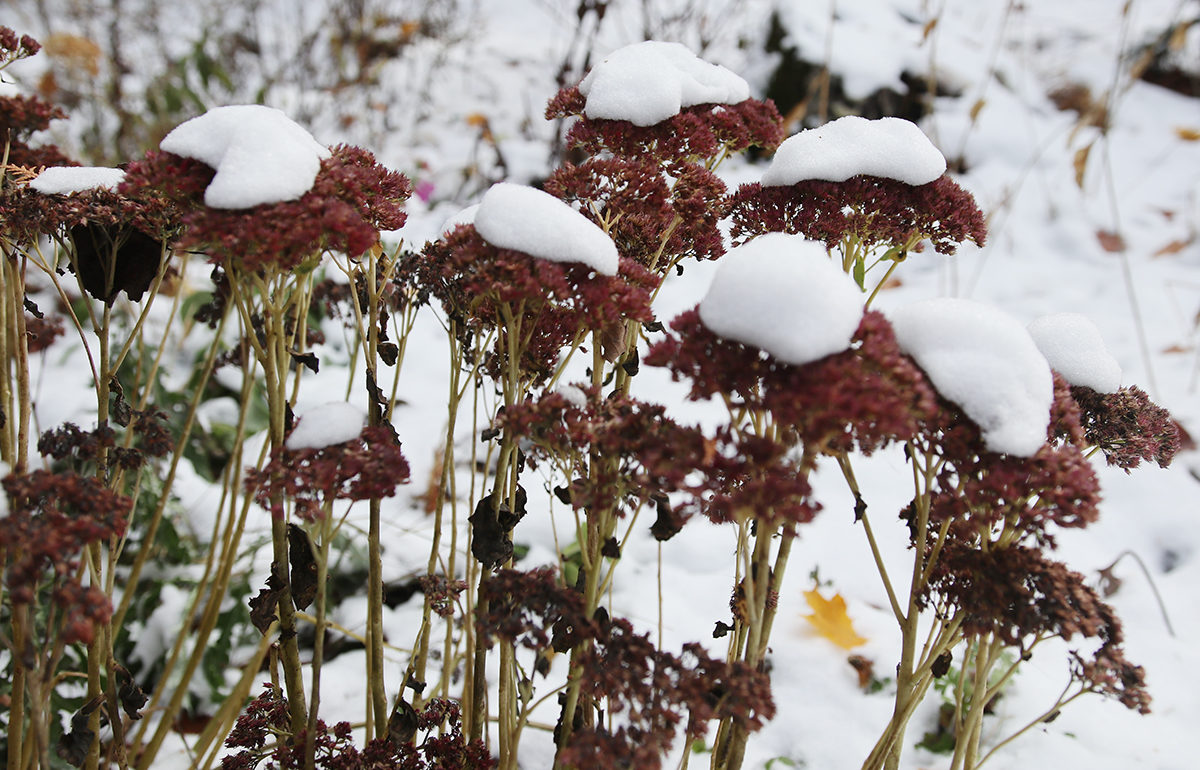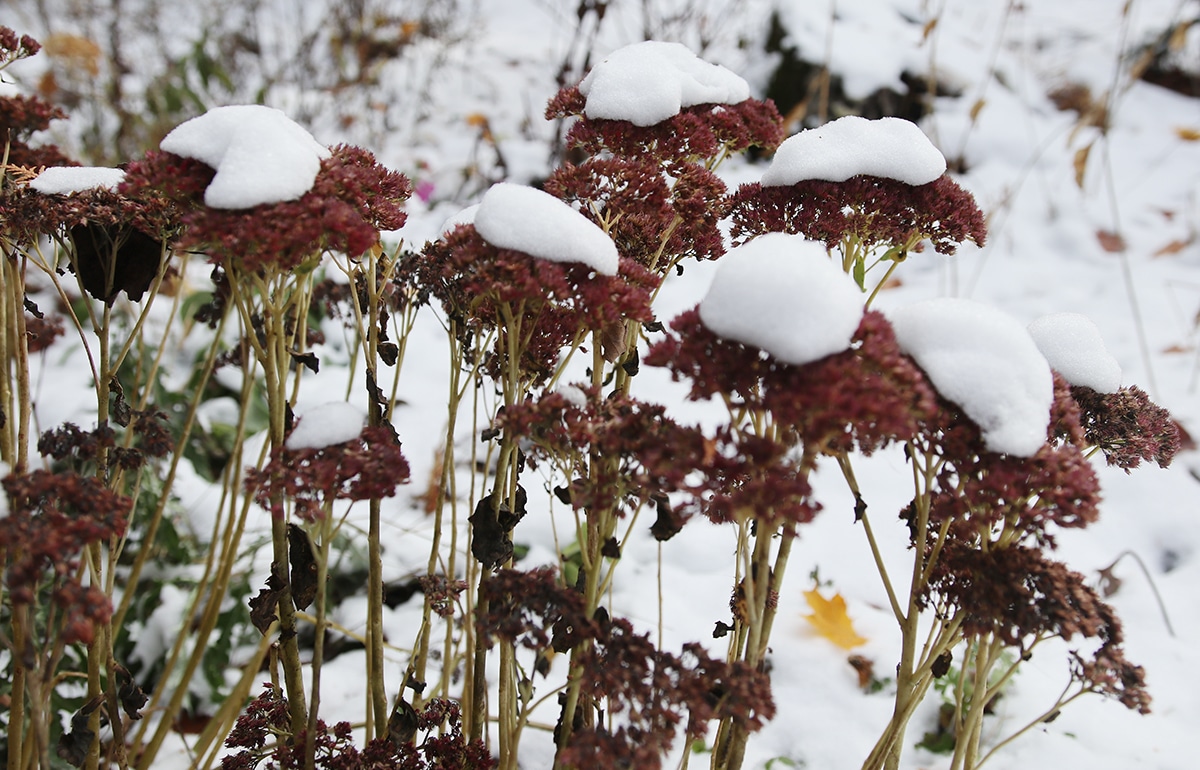 Well this was not in my plan.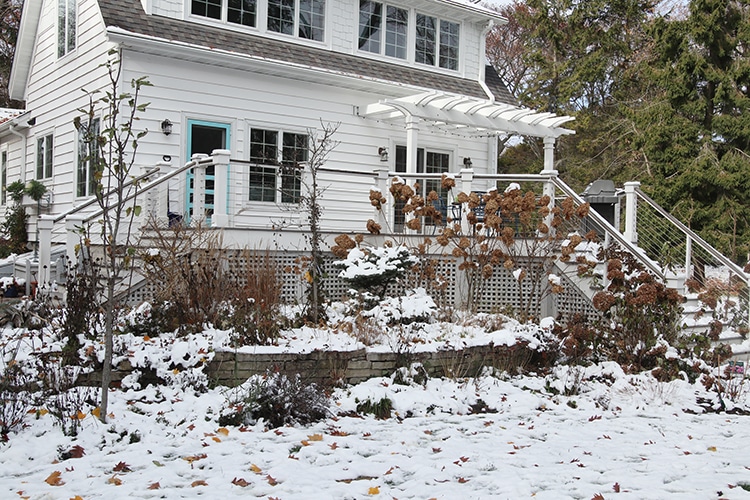 An early season snowfall has put a damper on my fall gardening plans and even worse, it has pretty much killed any desire I have to be in the garden. It's just so hard to get inspired to garden when the option is getting your winter gloves dirty or freeze wearing just your gardening gloves.
Two facts are important to note here:
Snow this early in the year in Wisconsin is not unheard of, but it is very rare that it sticks around. So although I knew snow was on the way, I didn't think much about it because I assumed it would be gone in a day. 
Yes, I'm complaining about the weather. One thing you need to know about midwesterners is that it is basically our birthright to complain about the weather. Frankly, it's the only thing anyone talks about when the Green Bay Packers aren't playing (and let's be honest, this year what they are doing barely counts as playing). But I recognize that my whining about the weather here is completely ridiculous given the almost unfathomable devastation millions of people in California are facing. 
But one can only procrastinate on fall gardening for so long. Well, if you're going to do it, that is. 
So spent the weekend planting the last of my bulbs (using my auger in the snow) and heeling in plants still in pots. This is an annual ritual for me. I "plant" things that are still in containers, either on purpose or because I ran out of time, into one of my raised beds. I fill in the soil around the containers and then mulch with shredded leaves for some extra protection. 
This method has been very successful. In fact, most of what I heeled in this year was a collection of boxwoods I've been growing in pots for three or four years. I bought them as inexpensive plugs, knowing that I wanted a boxwood hedge somewhere at some point. Many have been growing in gallon pots and a few were moved up to three-gallon pots.
Those in the larger containers are much happier and many of the gallon-size plants are pushing so many roots out the bottom of the pot that I'm going to have to cut them all off to get them out. Surely they would have been happier in larger containers.
Fortunately they will all get permanent homes next year. I'm going to plant a cloud-pruned hedge of boxwood in front of the vegetable garden. 
The rest of the garden cleanup is on hold. I didn't have a chance to cut anything back before it got very cold and snowy. Usually I cut about half the garden back, leaving things that provide food and shelter for birds standing and cutting back anything that just flops. If we get a warmup that allows me to do some of that, I will, but given the weather and my lack of enthusiasm, there's a good chance that what it is now is what it will be for winter. 
With the exception of protecting my roses (I'll be doing the same thing I did last year because it worked quite well) and moving my containerized shrubs into the garage, nothing else must be done this fall. 
And you know what? That's OK. For as much as we fuss about the right way to do things and the right time at which to do them, gardening is pretty forgiving. What doesn't get done this fall, will get done in spring, and I'll be a lot more excited about it then.