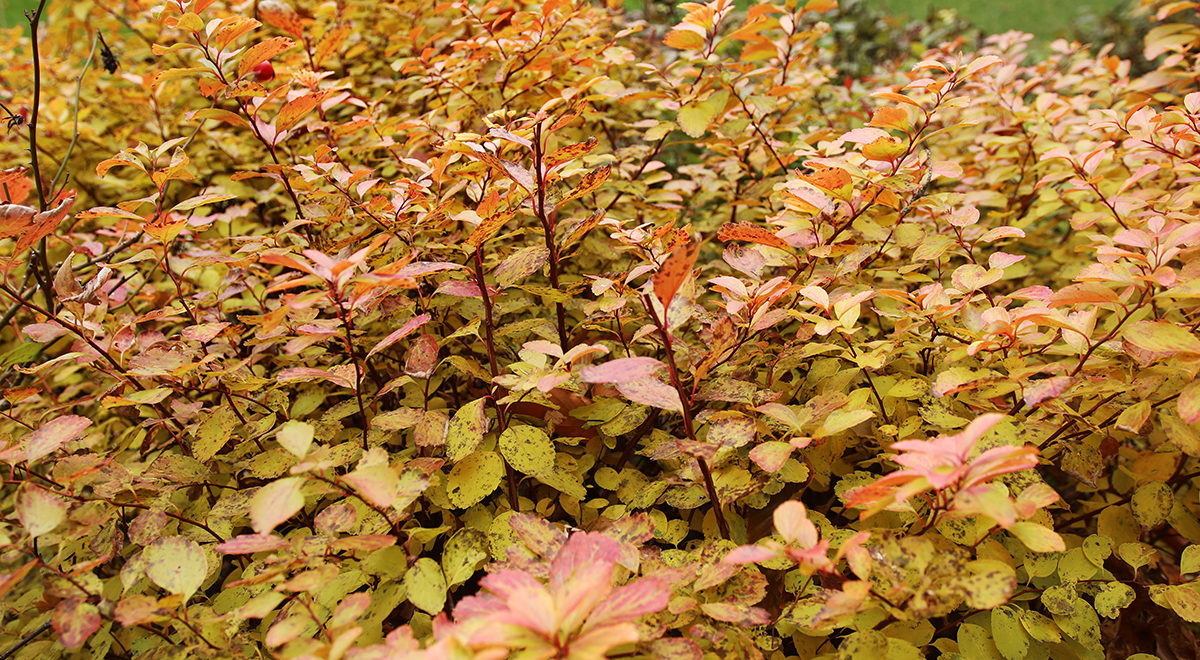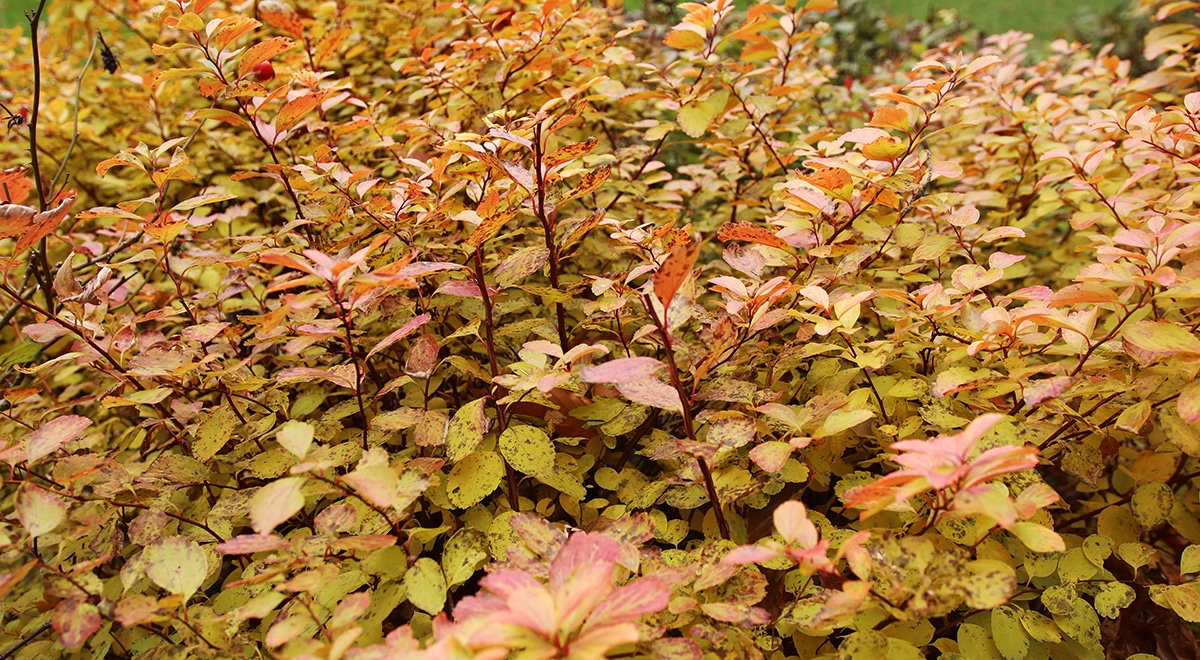 More than once I've written here about the misconceptions I had about spirea. For a time it was, to me, the most boring of shrubs, the least interesting of what I call the "landscaper's trio" of spirea, daylilies (almost always 'Stella d'Oro') and a (usually sickly looking) hydrangea. Somewhere along the line this combination became the standard planting along every foundation in every new subdivision here.
Even as a novice gardener I swore I'd never plant spirea, such was my disdain for this shrub.
One thing I've learned gardening is that I really need to stop swearing off plants. Without fail, I come back to them and eat my words.
There are several excellent spireas on the market these days, a testament to the wonders of plant breeding, which has changed it from a reliable but unnoteworthy shrub to a must-have garden shrub.
I've talked about Double Play Blue Kazoo here before and it continues to be at the top of my list, but few shrubs in my garden provide the kind of three-season interest I get from birchleaf spirea, specifically Proven Winners' Glow Girl variety. There are other birchleaf spireas (look for a cultivar name that includes 'Tor') on the market that look equally lovely, I've just not had the opportunity to grow them personally.
For starters, birchleaf spirea—and in particular 'Tor Gold' (aka Glow Girl)—flushes out in spring with bright chartreuse foliage, the very color of spring. The effect is even better thanks to the small, oval leaves with just a touch of serration at their tips. Buds swell to red and pink and color, and with time, they develop lovely frothy white flowers that hang around for weeks. Some birchleaf spireas have darker green foliage.
But to me, their best season is fall, when that lime-green foliage gives way to yellows oranges and reds. Although other spireas provide fall color, no other spirea I grow does so with as much vigor as birchleaf, providing much in the way of aesthetics at this time of year.
Spireas, of course, are the poster child for low-maintenance plants, which is how they ended up in that maligned landscaper's trio. In fact their main drawback is a propensity to get bit large and develop bare legs when left to their own devices for too long.
I take a different approaches on the spireas in my yard, often pruning on a whim when I happen to be walking by and decide they need a little shaping. Beware though, you do risk pruning off future flowers if you do this. The "proper" time to prune spireas is right after they flower, but if the blooms are less important than the foliage, you can prune at nearly any time. 
Birchleaf spirea has a naturally rounded habit, but if you are a lover of meatball plants, you can prune it a bit more into that shape. Like other spireas, they can get a little bare at the bottom over time. When this starts happening, consider doing a bit of restorative pruning, but taking out a few branches (not more than 25 percent) all the way down to the ground. This will encourage fresh new growth at the bottom to help the shrub fill out. After many years in the ground, my Glow Girl is due for this treatment.
Deer don't give spireas a single look, which is always worth an extra star in my book and I've not found them to be affected much by other bugs or common diseases. They do, however, want to be in at least part sun and, like most plants, you'll get the best flowering in more sun. 
To think, I once considered spirea to be "van ordinaire." Now I wouldn't want to be without it.