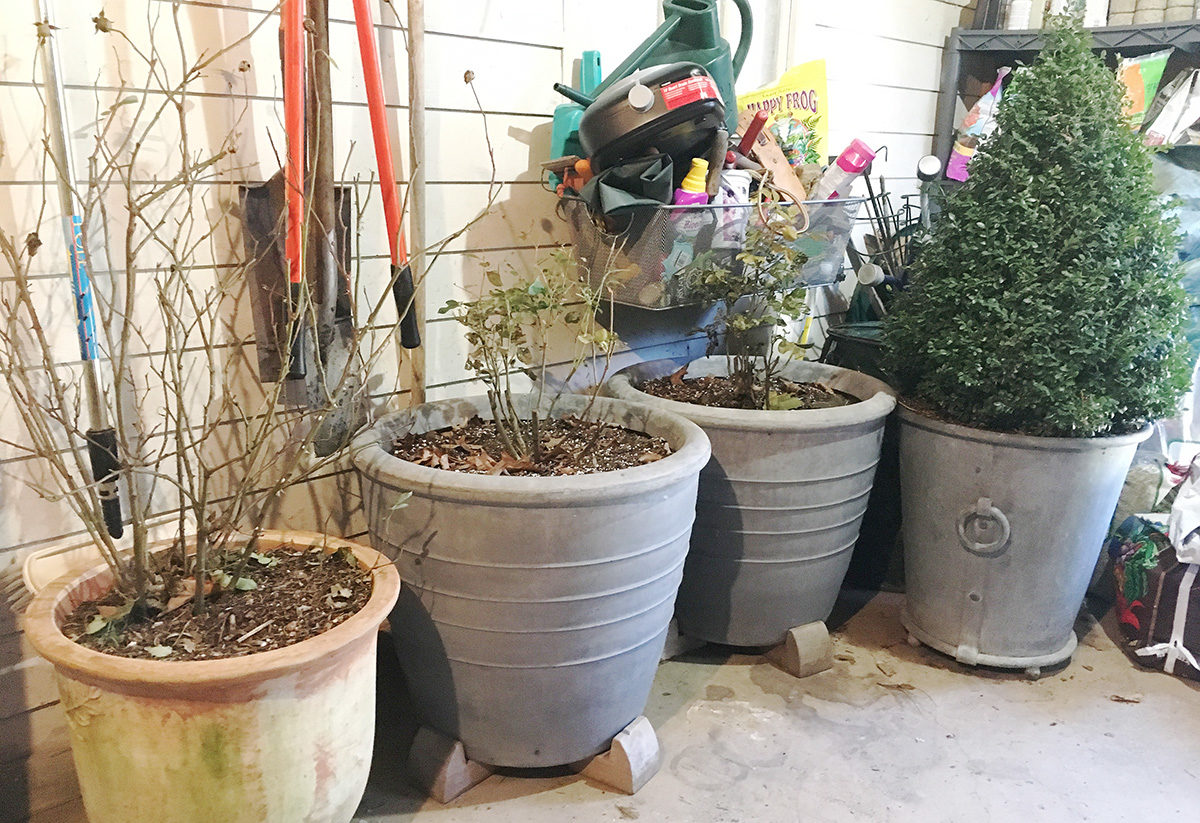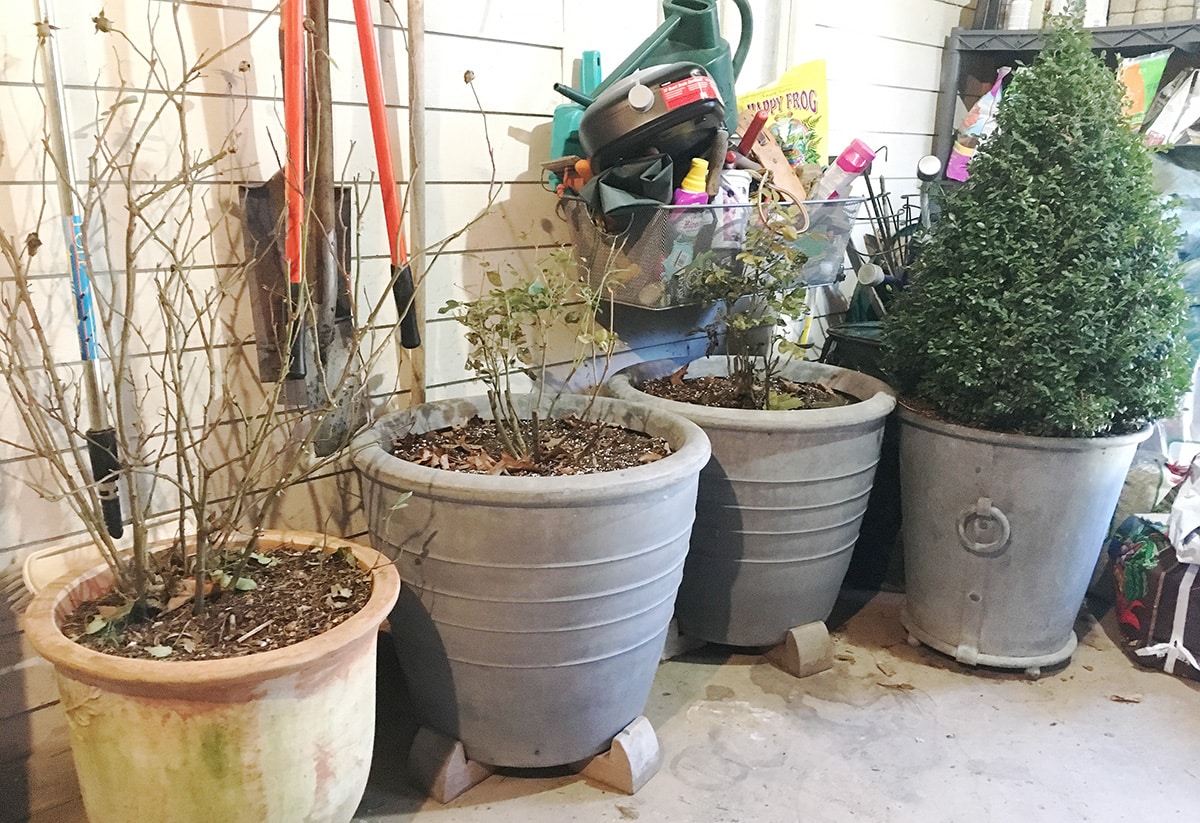 Growing containerized shrubs has been sort of a game-changer for me. There is something about them that is stately, and while I love containers full of annuals (like, a lot) shrubs add a little something different to the palette.
The problem with growing shrubs in containers, however, is winter. You invest a bit of money and a lot of time into getting a shrub to grow in a container and all of that is only worth it if it lives for several years.
The rule for overwintering things in containers is that it's safe to leave them out in a freeze-proof container if they are two zones hardier than the zone in which you live. But you can cheat the system, which is what I've done. I grow shrubs—a 'Green Mountain' boxwood and three shrub roses—in containers but they winter in the unheated garage.
I'm fortunate to have a bit of light coming through the windows in the garage, which helps keep the boxwood happy, but the roses, which are completely dormant, could care less. Beyond moving them into the garage, there's very little winter care that's called for.
Like most plants, containerized shrubs will be in better shape if they go into winter well watered, so the day before I move them into the garage (with the help of a very sturdy hand truck I borrow from work) I give them all a really good drink, until there's a lot of water coming out the bottom. I check them in mid-winter and add a little water then as well if they seem dry.
The roses will also get a little shredded leaf mulch on top for a little extra protection that breaks down easily in spring.
They were moved into the garage just a couple weeks ago, but they could still be outside. We've not had temperatures much below 30 yet and frankly, the longer they can stay outside the better. But I like to get the yard buttoned up in case we get an early season snowfall so they get moved perhaps a little earlier than necessary. The point is, you don't have to be in a huge rush to get them put away.
Care during the growing season is equally simple. Treat them like anything growing in a container: water thoroughly but not necessarily frequently. I usually water about once every 4-6 weeks. In spring I scrape off the top few inches of soil and replace it with a nice layer of compost. Since I started them all in large pots, I don't anticipate having to repot them, but at some point I may have to pull them out, refresh the soil and possibly do some root pruning. Shrubs growing in containers probably won't live as long as shrubs growing in the ground, but I promise you you'll get your money's worth.
And that's it for care. It really couldn't be much easier. In fact, the most difficult part of the process is the physical moving of them since they are in pretty big pots. It takes two of us to lever them onto the hand truck and make sure they don't roll off on the way to and from the garage. But if that's the most difficult part of growing a plant, I'm all in.