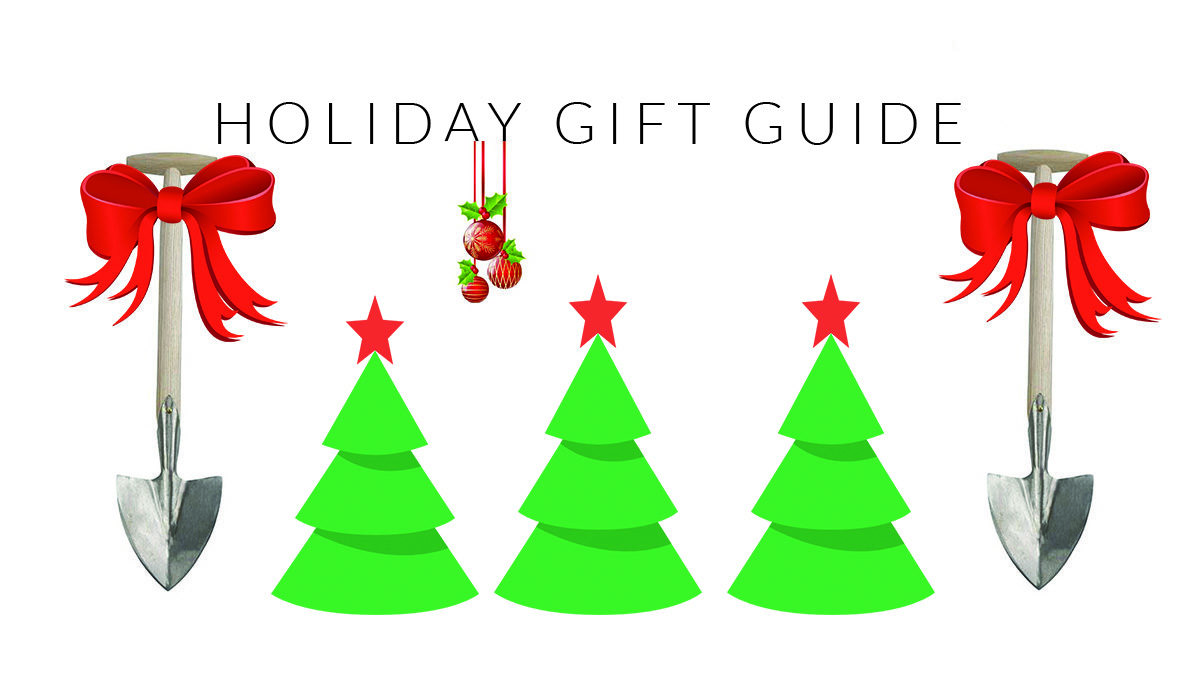 It's high time we get to talking about the holidays here, so here's my annual guide to gifts for gardeners. But let's call it what it really is, shall we? We all know these are gifts for you. It's OK, I won't tell anyone. And if you feel guilty buying something for yourself outright at this time of year, I highly recommend printing this out, circling your favorites and leaving it somewhere inconspicuous. Like taped to the bathroom mirror, blocking the coffee maker or sitting on the computer keyboard. It's best to be sneaky, you know.
Some of these links are affiliate links, that may give me a small commission at no cost to you if you buy through them.

1. My dream garden tool shed would be full of Sneeboer tools. They are the most amazing tools I've ever used and I want them all. This planting spade, for when you're on your knees but need more leverage than a trowel, is my pick for this year.
2. If I could only have one gardening book for the rest of my life, this might be the one. This third edition is updated with new information and photos.
3. Have you been a very good gardener this year? Then you, um, I mean your favorite gardener, might deserve this greenhouse.
4. End the pruning confusion forever with this handy guide. (Of course you could always just take a more laid-back approach.)
5. These are my new favorite pruners. (Here's my video review.)
6. This phone case has real pressed flowers in it.
7. This custom stamp is so cute and perfect for a gardener who shares their bounty in the form of canned foods and treats.
8. Gardeners are practical people and this tip bag might not be flashy but it's the most practical thing I bought for my garden this year.
9. Yes, this have been on every gift guide I've ever done, but you can't have too many of these gloves and they are the best stocking stuffer ever.
10. It's pretty, it's functional and it's just a little bit special. Dare I suggest this watering can might make watering more fun?
11. A gorgeous book about an important and interesting subject by my friend Kylee Baumlee. Good for (almost) all ages.
12. This vintage botanical educational chart is amazing. The blue background is crazy good. And there's just this one. Someone grab it.
13. I can think of no better gift for a gardener than the gift of education. You can choose from several online courses with some of the best in the world. I bought two of them during a Black Friday sale. I'll let you know how they are once I start.
14. Nothing says "Proper gardener" more than a dibber, especially one as pretty as this. Sure you can use your finger but why would you when you can dib (verb: To use a dibber)?
15. There's no better way to say "A gardener lives here" than a doormat that leaves no question in visitors' minds.
16. Terrariums are all the rage this year. This one is cute but won't break the bank.