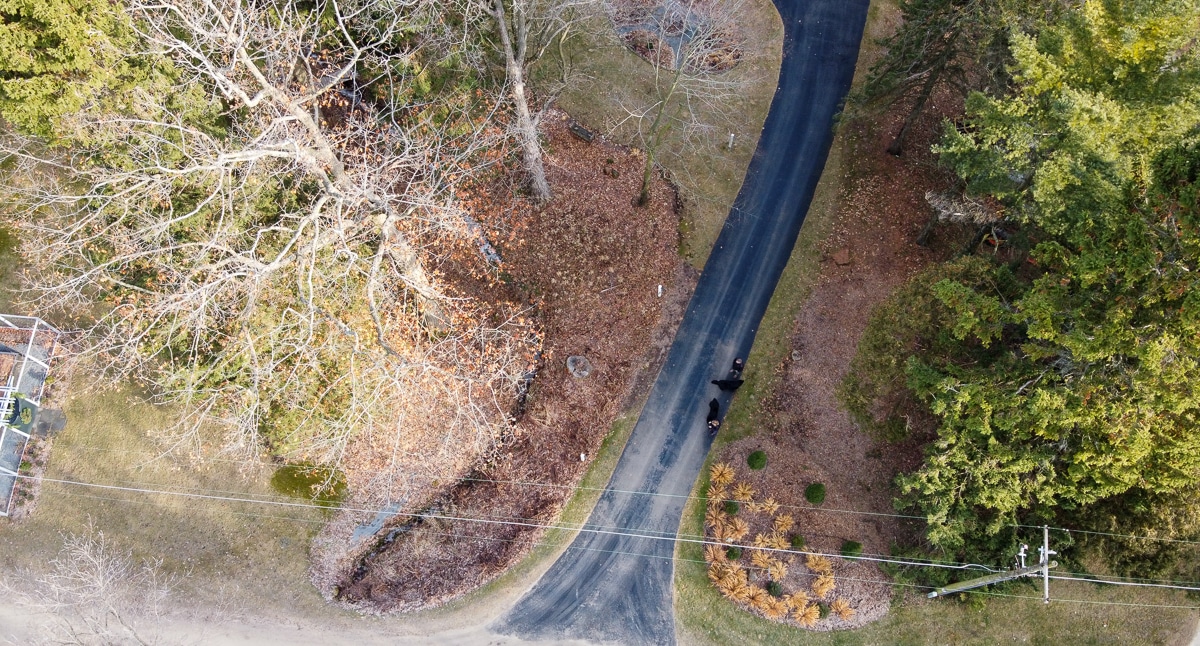 After you garden for awhile, you start to get a pretty good idea of what kind of gardener you are. Your style and approach to garden tasks becomes pretty clear.
And after two decades of gardening in some form, I think my weak point is clear: restraint.
As much as I know that restraint is good, that it leads to manageable, well-designed gardens with focus and purpose, I have a hard time achieving it. A rapidly expanding seed collection (by the way, the point is not to collect them, it's to grow them and yet I'd need a botanical garden to grow everything I have) is a visible reminder even in winter of what's happening in my garden.
But the thousands of seeds in careful dry, cool storage in my basement are not my main lack-of-restraint pain point. It's the plants.
I love them.
I love them all.
And I want to grow them all.
Unfortunately that is not a recipe for good garden design.
Against all reason, I'm creating a new garden area along the driveway extending to the road. How I got here is a long story that, like a lot of my gardening projects, involves the removal of a large tree (emerald ash borer … again). But I'm  facing this new, large project with both trepidation and excitement. 
I've been working on it, either in my head or, for well over a month now, on paper, and for awhile I fooled myself into thinking that this new area with a naturalist planting area (with a twist; I always have a twist) would be easy to select plants for because of the specific site conditions and requirements.
I need plants for everything from full sun to shade and a lot of in between. Soil conditions will vary from average to riparian to dry shade. Everything must be easy care (the term low maintenance is so misleading, but you get the idea). And, above all: It has to be deer resistant.
I currently have a list of plants that would be enough to fill the Lurie Garden (and in fact, many grow there), and although this is a large gardening project for a home garden, there is no shoehorn that could fit these all in. 
Here's just a sampling of the list, which has been pared down multiple times.
Edited to add: Rather than paring down this list, I've come back to edit this post just hours after it went up to ADD a few plants I forgot. I'm officially going backwards. Additions are in bold.
PERENNIALS
Astilbe chinensis 'Visions'
Athyrium 'Ghost' (fern)
Calamintha nepetta ssp nepeta
Nepeta 'Cat's Pajamas'
White echinacea
Tiarella 'Cutting Edge'
Epimedium (possibly 'Pretty in Pink')
Geranium macrorhizum
Actea
Sanguisorba
Pulmonaria
Eryngium yuccifolium (rattlesnake master)
Acontinum (monk's hood)
Echinops ritro
Lobelia
Thalictrum
Veronicastrum virginicum
Pycananthemum muticum
Joe pye weed (which used to be Eupatorium but now it's Eutrochium)
Alchemilla mollis
Achillea
Liatris spicata 'Blazing Star'
Asclepias tuberosa
Stachys officinalis 'Summer Romance'
Spigella marilandica (Indian pinks)
Baptisa (so many to choose from)
Echinacea pallida
Persicaria amplexicaulus 'Golden Arrow'
Penstemon digitalis (possibly 'Blackbeard')
Aralia cordata 'Sun King'
GRASSES
Sporobolus heterolepis 'Tara'
Hakonechloa macra
Carex
Schizachyrium 'Standing Ovation'
Bouteloua gracilis
Molinia caerulea 'Transparent'
TREES AND SHRUBS
Cornus mas
Hypericum
Some shrubby evergreens, possibly a mugo pine
Ilex verticillata (winterberry)
Obviously that's not going to work. So, there's a lot of work to do here and I know it's not right because I'm not settled about it. When I get a design (such as my sketches/plans are) right, I almost immediately know that the big work is done. 
For right now, I'm letting it marinate a little. Or maybe I'm mourning the loss of all the great plants I won't be able to plant. I'll get over it. But I'll always have a soft spot in my heart for those left behind.
I talked a little bit about my (obviously imperfect) design process and a bit more in this video.