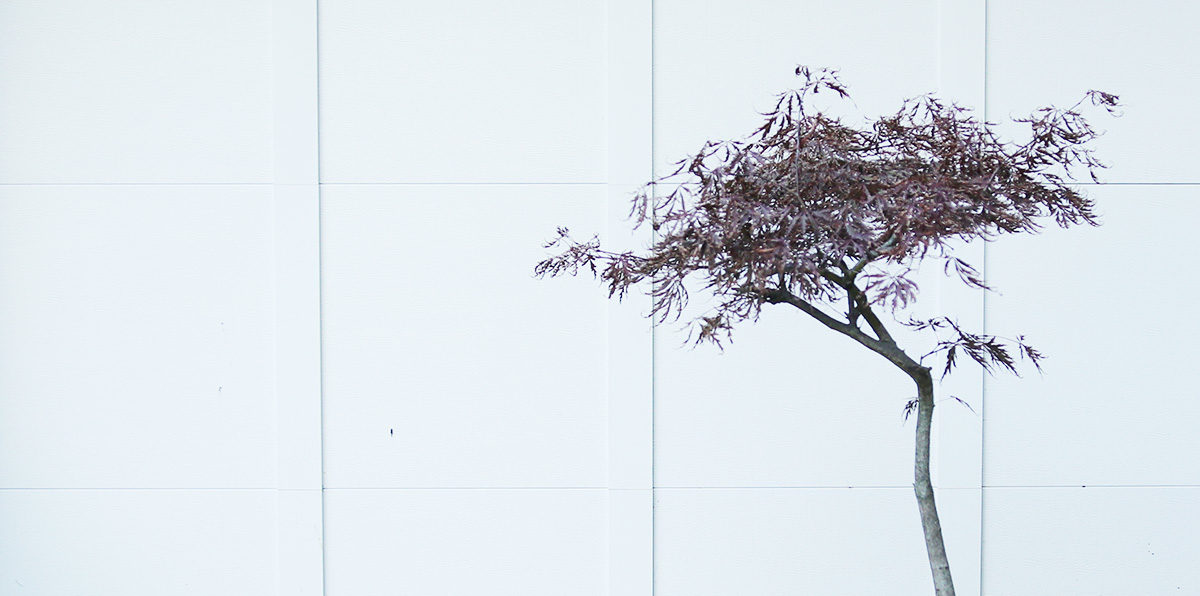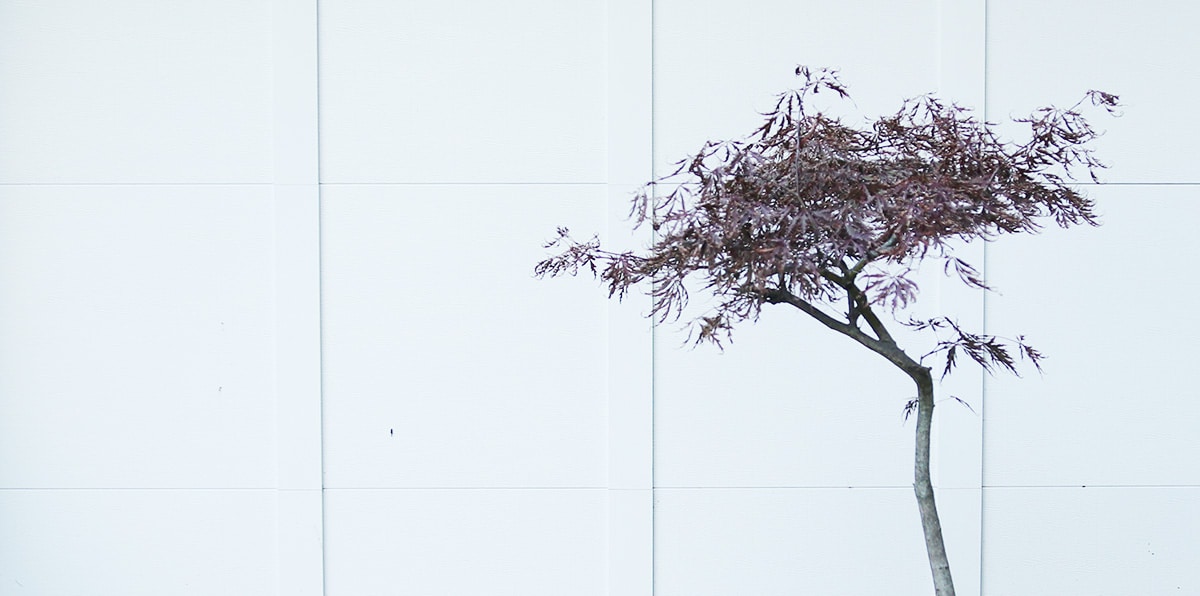 It's funny how some plants mean more to me than others. Often these are among the first plants I bought. 
Acer palmatum dissectum 'Orangeola' was, I think, the first expensive plant I ordered online. It was certainly the first tree I bought online. I say online, but I think I actually placed the order on the phone, after spending the better part of an hour talking with the Japanese maple specialist nursery about placement and care and begging him to chose one with a high graft.
I planted it in a place of prominence, right next to the patio off the back door and it rewarded me with great new growth. When we did a major (like take the top of the house off and put it back on) renovation, I put a snowfence around it and let the contractor know that there would be hell to pay if anything happened to it. And it made it.
But over the past few years, my beloved 'Orangeola' has gotten smaller each year. It should look more like a draping shrub that turns fiery orange in fall. But its purplish leaves burn now burn to a crisp and it rarely gets much color on it. Every year I cut out more and more dead branches.
Changes to our landscape over the years are probably to blame. A lot of trees have gone since 'Orangeola' was planted, and particularly trees to the west, so it gets a heavy dose of late afternoon sun in summer. Although Japanese maples can take more sun here in zone 5b than they can in warmer places, hot afternoon sun is not something any of them like. 
I've been watching it closely this summer and it is not bouncing back. So I made a drastic decision to dig it up and put it in a container where I can dial in the best location for it and baby it a little. Moving a tree, even a very small one, that has been planted for upwards of 10 years is risky, but given its condition, I think it was equally as risky to leave it in the ground for another winter. 
Some garden projects require a dose of courage and I've been gearing up to this one for several weeks. But time is running out to move plants and give them enough time to settle in before winter so last weekend I just took a deep breath and went for it. 
I dug it up carefully, starting quite far out from the trunk to get a good root ball, but it quickly became clear that I didn't need to be out that far. Interestingly when I dug it up there weren't a lot of roots, but there was one large root that went quite deep. This goes against what I've come to know about Japanese maples, which is that they usually have relatively shallow roots (this is why many do well in containers). 
Of course I had to trim that root to fit in the container, but the lack of other roots was a little alarming to me. That may be more of what's behind this tree's decline than the changing sun exposure. 
I didn't want to buy a new container for this tree yet (perhaps I will in the future if it thrives in its new home), so I reused the 18-inch pot I used for this project. I used a combination of Happy Frog potting mix and homemade compost (which has a lot of leaf mold in it) to plant it in and mulched it well on top. Japanese maples like good drainage but it's a tree so it obviously needs more nourishment than just potting mix can provide. 
It was amazing to me how much bigger it looked once I got it in the pot, and it's not entirely a great look, to be honest. But it would look much nicer with a bit of new growth on it. 
For now it's in a part sun location, shielded from harsh afternoon sun, and I'll keep it moist until we get a hard freeze, when it will join the rest of the plants that overwinter in the garage (read about how I do that here). 
I'll be honest, this is a crapshoot. I will do my best to keep this special tree happy and hope I can pull it through this stressful time. On the other hand, the good news is that that primo real estate just opened up for another very special plant. It will be fun to research that this winter.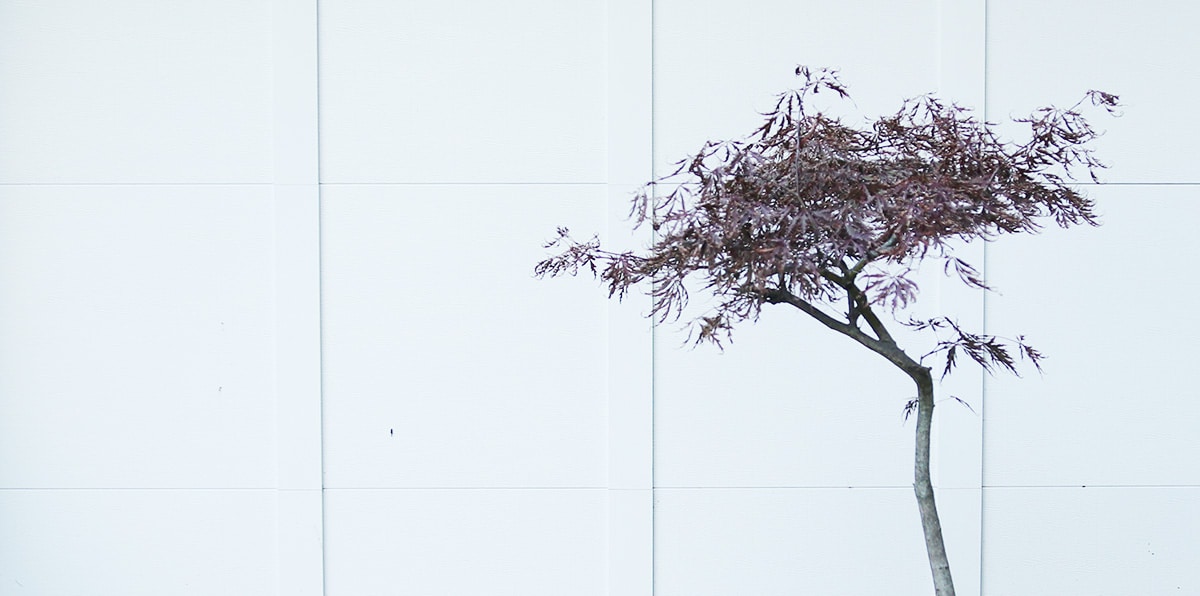 Have you grown Japanese maples in containers or ever gone to an extreme to make a last-ditch effort to save a special plant? And am I the only one who has "special" plants?