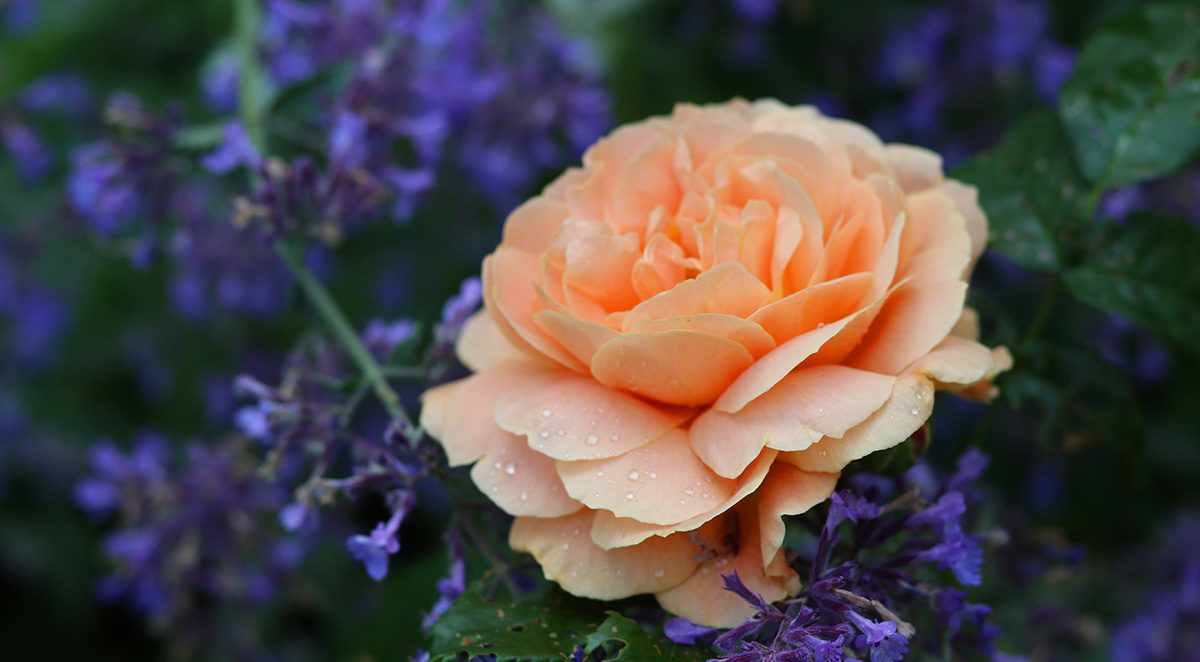 I'm ready to go on record. I think this may have been the most deadly winter my garden has ever seen. I've been patient and following all my steps for what you should do when you think a plant has died, but most things are growing by now and those that aren't are probably doomed.
I'm not the only one. I have talked to scores of gardeners who report similarly long lists of garden casualties. 
Winter wasn't too hard on people here. And that's the problem: winters that are good for people are often bad for plants. We had very little snow and what we had didn't come until late. There were several severe up and down cycles for the temperature, so what little snow we did get often melted and then we'd get hit by a cold snap.
But I think there might have been more at play. C.L. Fornari hypothesized that over on the East Coast a warm fall that rapidly swung into bitter cold was responsible for gardeners reporting a great deal of plant losses. I think we had similar weather to this. In any case, it certainly didn't help the cause. 
This is what is currently on my DOA or ICU list:
18 gorgeous 'Phenomenal' lavender plants. I lined the path with these last year and it was everything I wanted for that spot. I have overwintered this plant here before so I know it is certainly possible. And you might call me crazy, but I'm going to try again.

'At Last' rose. This one is a heart breaker because this is such a gorgeous plant. I had received three of these as trial samples from Proven Winners three years ago. They were small as trial plants usually are—4-inch pots—but that didn't seem to phase them. One was planted a little too close to a grass that I didn't realize was shading it until it was too late, but the other two flourished. Both had completely dead canes, which I've cut back but there is no sign of regrowth. I will replace this plant sometime, but the budget for this year is blown and then some.
Oso Easy Italian Ice rose. This is another Proven Winners rose that appears to have not faired well. Same with Mango Salsa. Others, including Oso Easy Peachy Cream, Oso Easy Honey Bun, Oso Easy Paprika, Oso Easy Urban Legend and Oso Happy Smoothie are stalwarts who weathered the storm. Some had complete cane dieback but they have all resprouted and will grow quickly. 
More roses! I lost one of the two 'Windermere' roses I was growing in containers, but I take all the blame. I didn't give them enough water over the winter. One of the six 'Alnwick' roses in the circle garden is a bit stunted but it has growth and I have faith it will catch up with the others. 
Although it's not dead … yet, one of the five Tiny Tuff Stuff hydrangeas that I had planted in the patio garden had very little new growth. If it were planted on its own I would have nursed it back to health, but since it was in a grouping and sort of ruining the vibe, I moved it to another area and replaced it. 
Viburnum plicatum tomentosum 'Summer Snowflake' is oddly slow to leaf out, although some branches have. I'm sitting tight and crossing my fingers on this one.
Many, many perennials in a new area of the garden from last year. Again, I'm taking the blame. I probably didn't concentrate on getting them well established. I lost three Geum triflorum (out of five), two grasses and some achillea. 
Update on June 5, 2018: Sadly the list continues to grow. The 'Summer Snowflake' viburnum is looking highly suspicious and I'm beginning to lose hope that it will rally. I also lost a mature Deutzia Yuki Cherry Blossom, right next to one that is blooming its head off. And perhaps most concerning is the 'Ann' magnolia, whose flower buds have remained the same size for well over a month now with no change. This is a well-established tree that has had no signs of stress at all before. 
I'm certain there are many more plants that bit the dust that I just haven't found yet. A clematis in the circle garden doesn't seem to be doing anything and worst of all I can't even find a label so I'm not sure how the gravestone should read. 
I fear that winters like this (and last year, which wasn't great plant-wise either) will become the norm. Gardeners will probably learn to adapt even if the plants don't. Either that or we'll keep the plant business going strong.