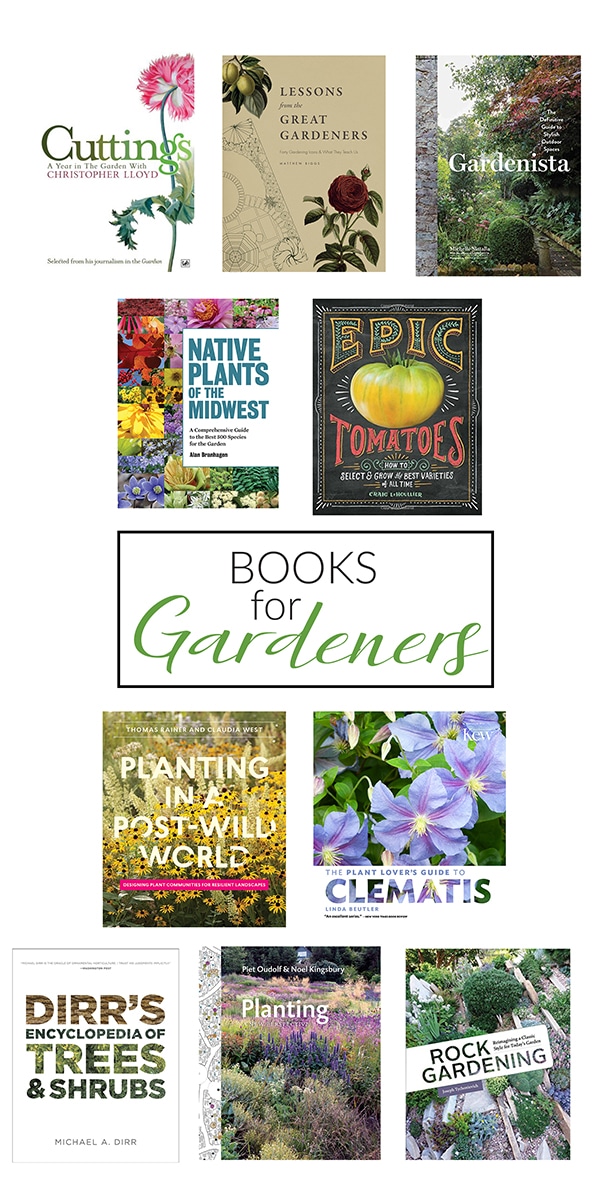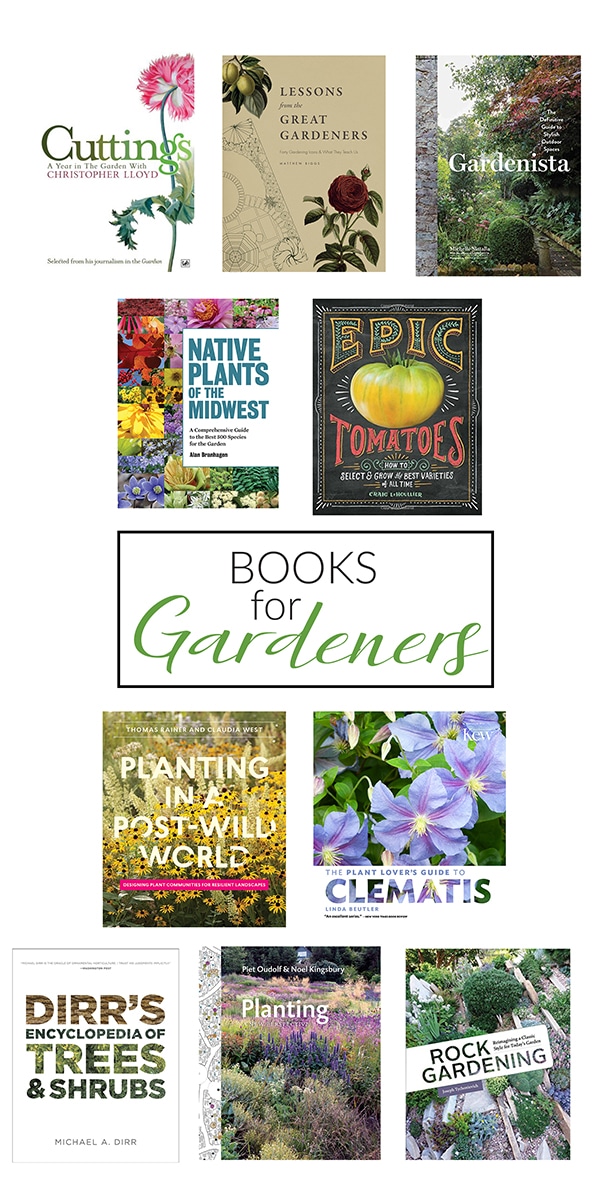 Call me a traditionalist, but I love giving and receiving books for Christmas. Especially now, when real live books (the kind with pages) seem to be a novelty with some folks. I enjoy having a library of gardening reference books in my home, and I refer to them often. Here are some picks for books that the gardener in your life (or, um, you) might like to add to their library this year.
A quick note: All of these are affiliate links to Amazon, and if you choose to buy there I certainly appreciate you using my link, but please don't forget about your local book store, should you be fortunate enough to have one. Most book stores can order books for you, mostly likely in time for holiday gift-giving.
Cuttings: A year in the garden with Christopher Lloyd: This book is at the top of my personal list. I enjoy the late Christopher Lloyd's writing so much and love soaking in his knowledge gained in his Great Dixter garden.
Lessons from the Great Gardeners: This is also on my wish list. I love reference books but I also like a book I can cuddle up with and read cover to cover during the long winter days. I also crave information from other gardeners and this certainly sounds like it fits the bill.
Gardenista: The definitive guide to stylish outdoor spaces: I've not seen this book but I think it would be inspirational for creative or renovating new spaces.
Native Plants of the Midwest: Native plants are hot, hot, hot in the world of gardening and this series of regional guides offers information on how to incorporate them in your landscape. Not from the Midwest: Here's the same guide for the Southeast.
Epic Tomatoes: I bought this book last year and I wish I'd had it sooner. Anyone who strives to grow that perfect tomato will want this.
Planting in a Post-Wild World: I'll just say that I don't care for the dystopian sounding title of this book, but the concept is intriguing. According to the description the book is a "practical guide that describes how to incorporate and layer plants into plant communities to create an environment that is reflective of natural systems and thrives within our built world."
The Plant Lover's Guide to Clematis: The Plant Lover's series of books is excellent and I can't recommend it enough. Anyone with an affinity for a particular plant will refer back to these regularly, as I do with this one on Clematis. The Plant Lover's series also has guides to Hardy Geraniums, Primulas, Ferns, Epimediums, Salvias, Dahlias (this one is on my list), Asters, Sedums, Tulips and Snowdrops.
Dirr's Encyclopedia of Trees and Shrubs: This isn't a new book but it is a hefty reference volume that any gardener with room to grow trees and and shrubs will enjoy having on his or her shelf. I gave it to my mom a few years ago and frequently swing by to look something up.  
Planting: A new perspective: There is no hotter gardener in the world at the moment than Piet Oudolf, whose prairie-inspired style (such as that found in Chicago's Lurie Garden) is much admired and often copied. Piet and his frequent partner Noel Kingsbury give the information needed to be successful with this style.
Rock Gardening: Reimagining a classic style: Rock gardening seems to be experiencing an resurgence but I feel like it's one those garden styles that can go bad quickly. This book imparts the knowledge of creating this style in an updated manner.
Will you be buying books as gifts this year?