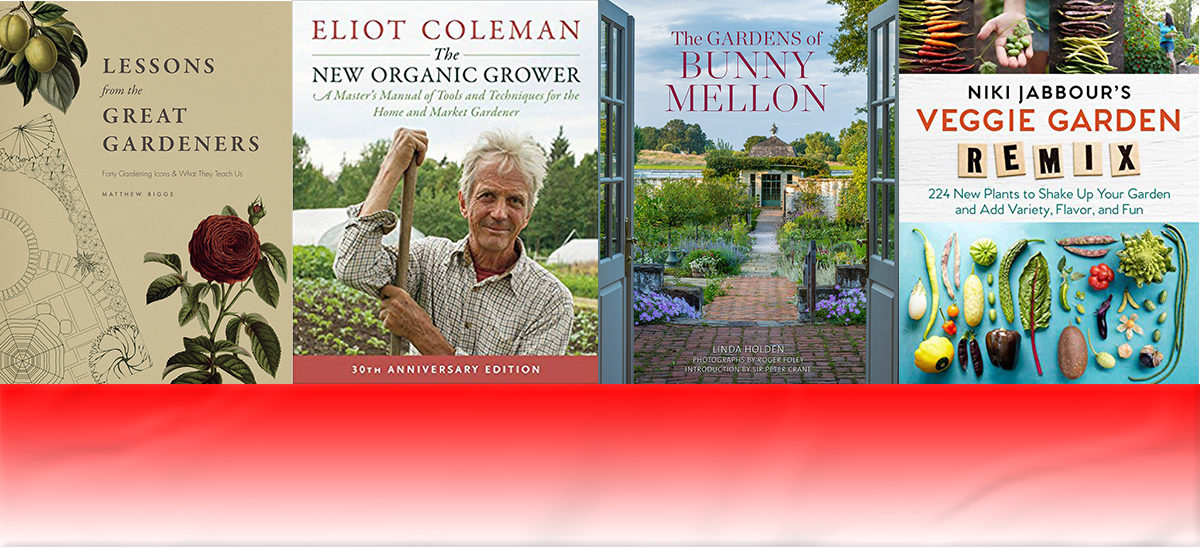 Have you finished your Christmas shopping? If you're like me the more appropriate question might be: Have you started your Christmas shopping?
Yes, we're officially down to the wire, but I am here to help. And to me one of the best gifts period, and the best last-minute gifts are books. Most people still have a book store near them that would probably love the business but you can still get books in time via Amazon. 
Here are some great gardening books for your gift-giving consideration. Some of these are books I've read or reviewed, others have been on my to-read list for a long time and a handful are gardening books that I consider must-haves. Here's a previous book gift guide you may want to also look at. 
Some links may pay me a small commission if you buy through them. Thanks for your support! See my full disclosure here.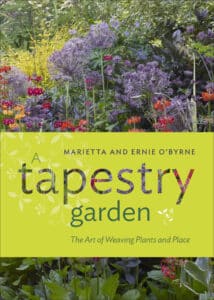 A Tapestry Garden by Marietta and Ernie O'Byrne
When I analyze my garden, the things I find fault in are often continuity and empty spaces. I like a lush garden, one covered entirely in plants, so groundcovers that move effortlessly throughout the garden, tying different areas together but still defining them is something I'm always striving to do better. This is a guide to just that kind of feel. Read my friend Linda's review here.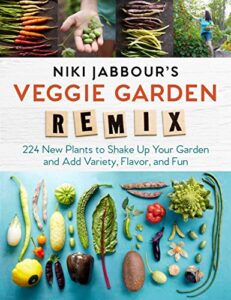 Niki Jabbour's Veggie Garden Remix by Niki Jabbour
Anyone who loves growing vegetables will love this book that offers suggestion for different and exciting new things to try growing. It's good to shake up the garden a little and this book is full of inspiration on how to do that. Read my full review here.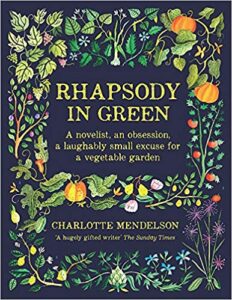 Rhapsody in Green by Charlotte Mendelson
I haven't read this book (yet) but I'm sort of obsessed with it. I may even have written about it on the blog before. It has wonderful reviews and sounds like just the kind of book I love to read in winter: a story about a garden.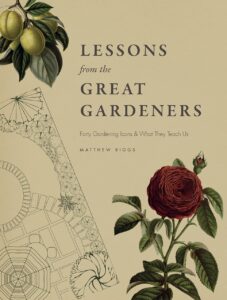 Lessons from the Great Gardeners by Matthew Biggs
This is another "winter-read" book that's been on my list for ages. Historical in nature, it chronicles the challenges and mindsets of famous gardeners including Thomas Jefferson, Vita Saukville-West, Claude Monet and more. I also find something inspiring about sharing a love of gardening with such interesting people.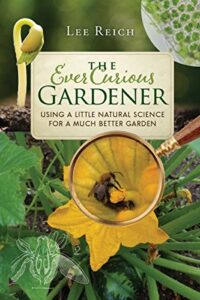 The Ever-Curious Gardener by Lee Reichenjoying
Rarely do you find a book that falls under the reference category and is still a great read, but this book deserves a spot on gardeners' bookshelves on both counts. Reich breaks the "why" of gardening down into bite-size pieces, busting several myths along the way, always delivering the information in approachable (i.e. not scientific jargon) language. I'd say more, but I have more on this book coming very soon in its own post.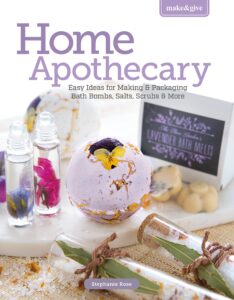 Home Apothecary by Stephanie Rose
I don't have kids but I know enough people with kids to know that by the end of Christmas break it can become challenging to keep everyone interested in enjoying time together. There are several great projects that would be good to do with kids in this book. You could add it to a basket of supplies as a family gift that I'm certain would be greatly appreciated by parents everywhere who don't want to see their kids zoned out in from of the television by the end of the break. Check out my video on making one of the recipes from the book here.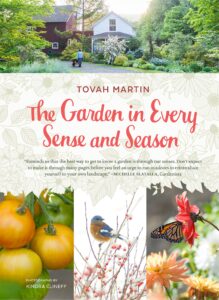 The Garden in Every Sense and Season by Tovah Martin
So many gardening friends have raved about this book, including my friend (and fellow recovering newspaper journalist) Linda at Each Little World raved about this book for both its prose and its images, and that alone puts it at the top of my list. "This is a book to savor, to treasure and read again and again," Linda writes.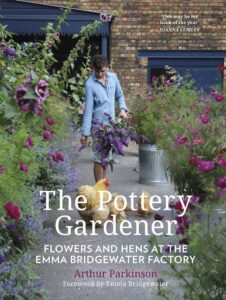 The Pottery Gardener by Arthur Parkinson
If you know a gardener who also loves chickens, this British book might be just the thing. Gorgeous photos of fanciful breeds of hens doing their chicken thing in a gorgeous garden are interspersed with practical information on both gardening and fancy chicken keeping.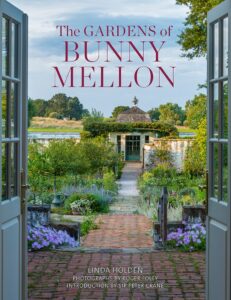 The Gardens of Bunny Mellon by Linda Jane Holden
For pure, mouth-watering inspiration, you won't do much better than this book on the gardens of famed tastemaker and interior designer Bunny Mellon. Be warned though, it may make you want to make a new garden!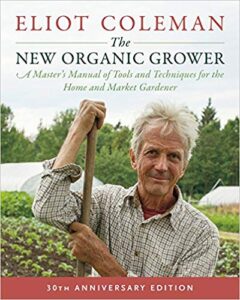 The New Organic Grower, 3rd Edition by Eliot Coleman
If there's one book on this list that absolutely must claim a spot on my bookshelf, this is it. It's a 30th anniversary edition of a classic, but to me it's more important than ever. I've always grown most things organically, but I will never grow an edible any other way again. There's just no reason to with so many wonderful resources available on how to do it efficiently and why you should. It's geared more toward small-scale growing such as for market growers, but the lessons in it apply to even those of us with a small plot in the back yard. 
Right now Amazon is offering $5 a book purchase of $20 or more with the code GIFTBOOK18. If you don't have Amazon Prime, you can get a 30-day free trial here.
And one other book-related note, I see that they are offering a Prime Book Box for Kids, which sends hand-picked hardcover children's books on a schedule. Sounds like a great gift idea to me.