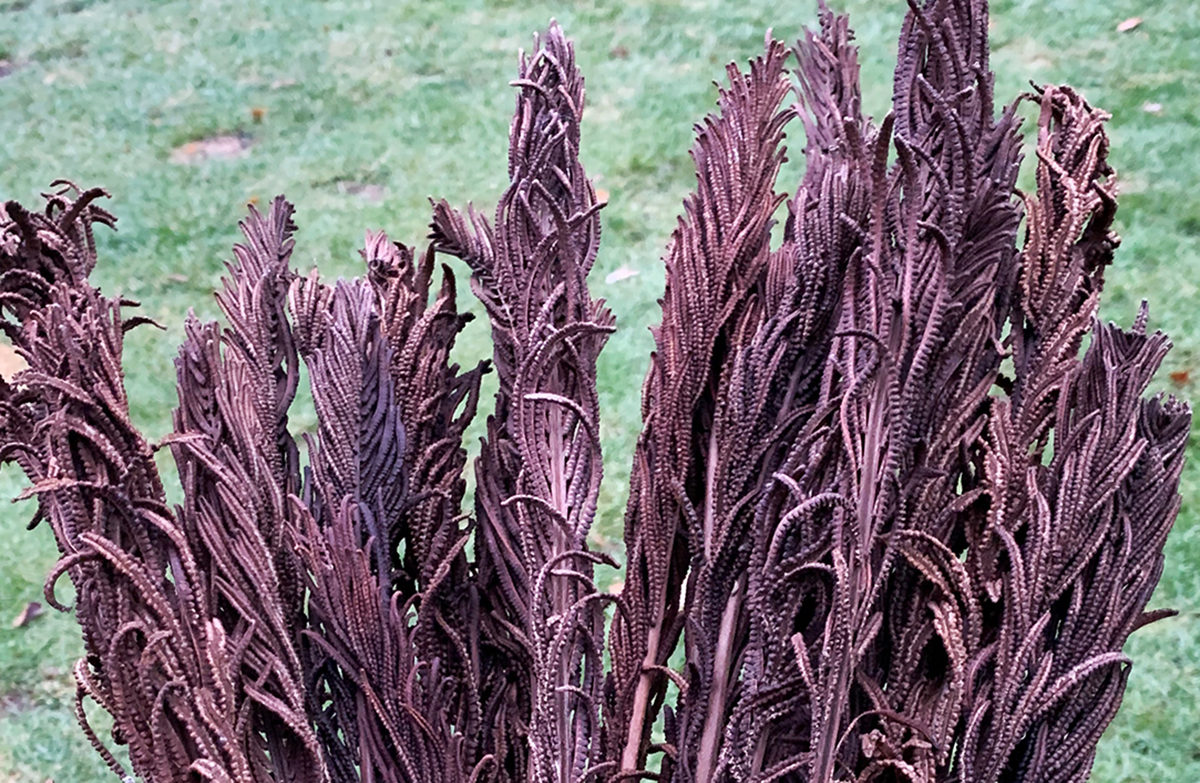 If you are like me and you are just a tad behind on your winter containers, you might feel like you need to scramble a bit. One thing I've learned is that, especially around the holidays, scrambling leads to spending. 
So in a nod to keeping things simple and affordable, here are some things you can use in winter container designs that you can find in your back yard, your friends' yards or out in nature. (But you know, make sure it's appropriate to be harvesting from an area before just going for it.)
Evergreens form the base for most winter containers and fortunately they aren't too difficult to find. Spruce, seen below, long-needle pines and fir are all great, but be cautious before clipping with reckless abandon. Most evergreens won't fill in where you clip, so don't go cut off half your evergreen shrubs and thing they'll be back. 
If you can't find evergreens, go to your local tree lot or a big box store and ask for the clippings from trees. Often the bottom branches are cut off to neaten up a tree and usually they will give them to you for free. 
And if you find yourself having to buy evergreen boughs, consider finding an inexpensive tree and cutting it apart; it will probably cost much less than what you'd pay for pre-cut boughs.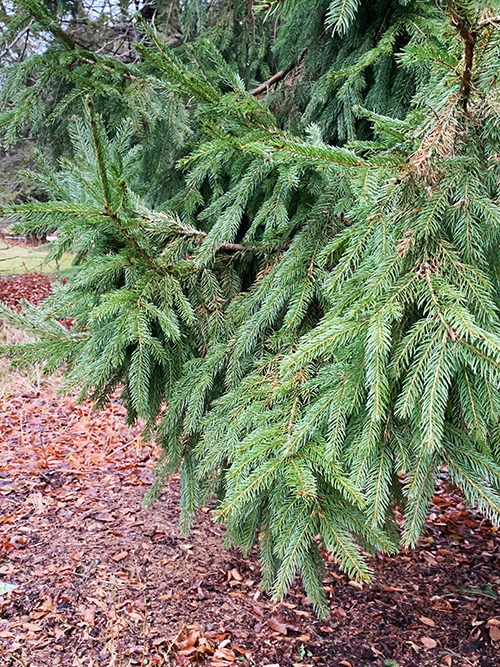 Cedar is a nice textural contrast and it will regrow after trimming. The cedar on our property is a little airy but it still is nice.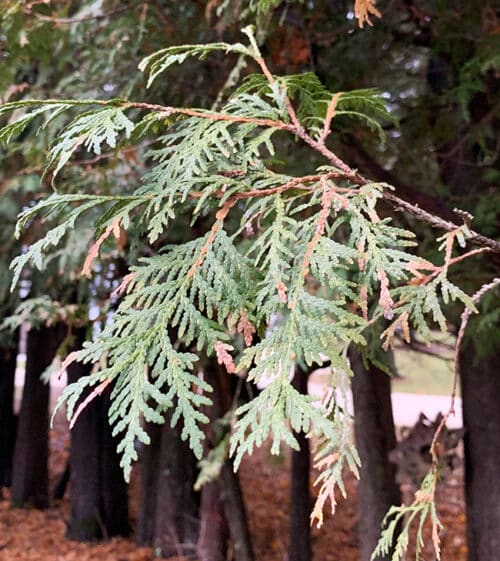 I bought a handful of fancier cedar stems this year too, just because they are so pretty and I love how they flop a bit.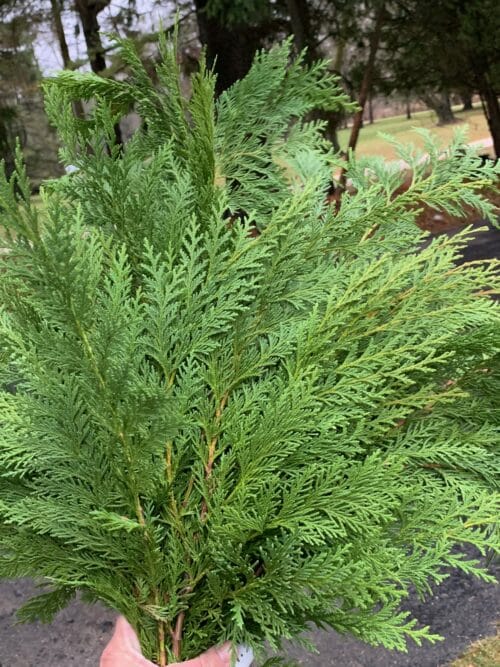 I love boxwood in containers but I rarely use it because it's very expensive to buy and there's no way I'd prune that much off my boxwoods (like the one below, which remains untouched this winter). But if you have a lot of boxwoods with some nice growth you want gone anyway, go for it.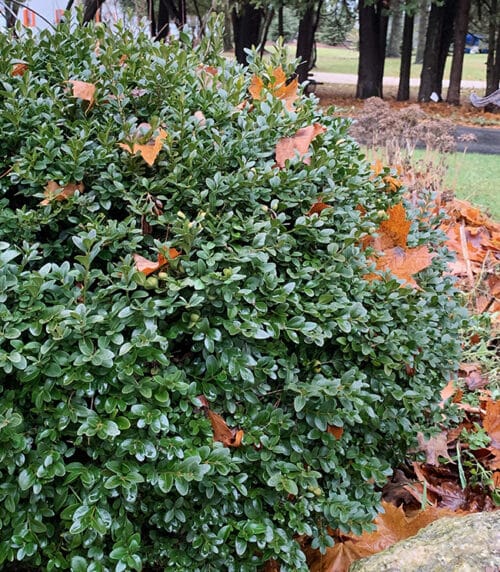 Dogwood is a classic in winter containers. I get mine from a brush area that abuts the highway that is cut back with one of those huge mowers. I figure they will be happy that I'm doing some cutting for them. 
The dogwood I got this year was not as straight as I would have liked, but it's a natural look. As with a lot of things, I think more is better so I'd rather have a lot of not-perfect dogwood then just a few perfect stems. In the future I'd like to grow more so I'd have plenty to cut.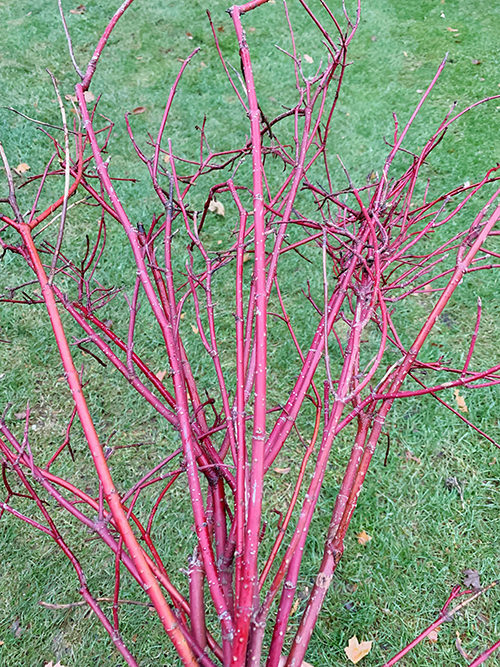 Dried hydrangea flowers are a great way to fill in a large area and provide a good texture contrast. I have found that panicle hydrangea like Limelight work best, holding their flowers on very stiff stems better than Annabelle-type hydrangea.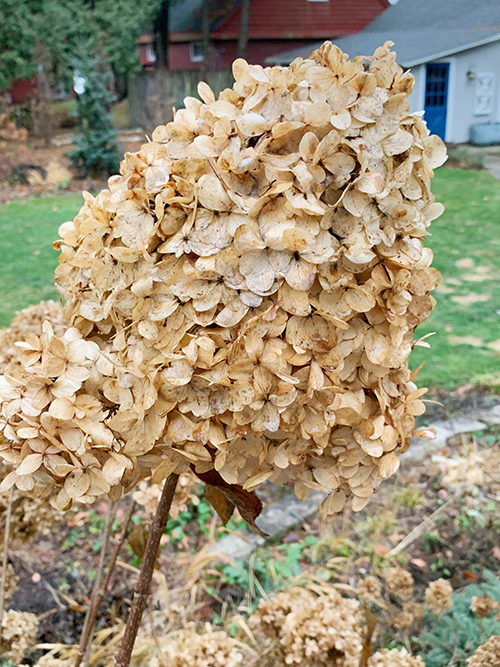 I always let my sedums — 'Autumn Joy' or 'Neon', mostly— stand for the winter because they offer so much interest in the winter landscape, but why not consider them for a container. They don't have long stems, so a smaller container might work better for them.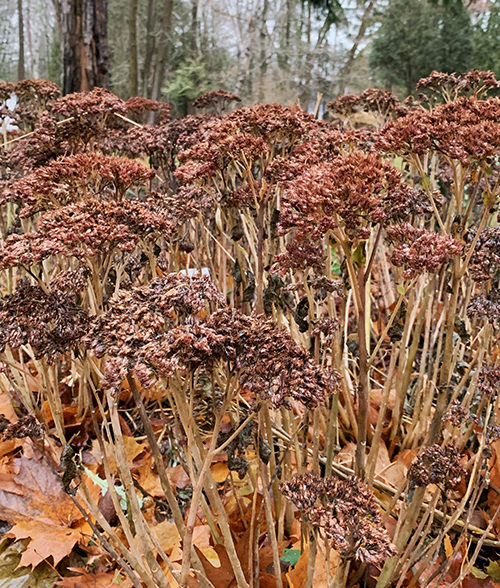 When I looked around my yard for other things I could use for containers this winter, I saw hundreds (thousands?) of fertile ostrich fern fronds in the woods and other places where I let them go wild.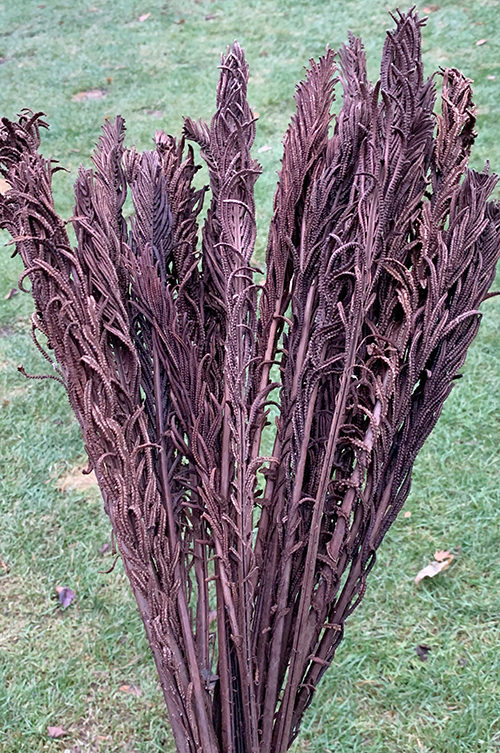 I think they will work well. They have long, thick, sturdy stems and they certainly look nice all winter in the woods. I love their texture.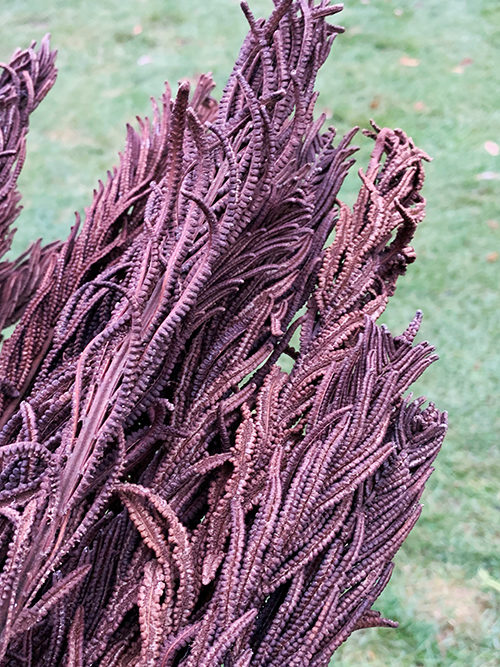 Think about seedheads as well. These echinacea seedheads probably won't last until March like many of the other things I use in containers, but they would be great for a bit.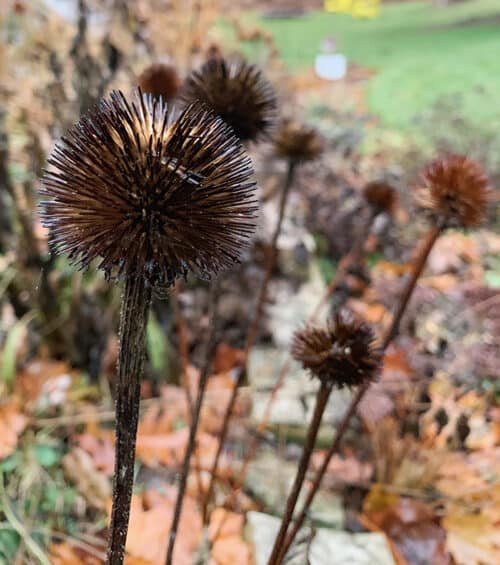 Other things that might work are sumac flowerheads, found birch logs and other branches (there's always spray paint if you need color). See what you can find out there!