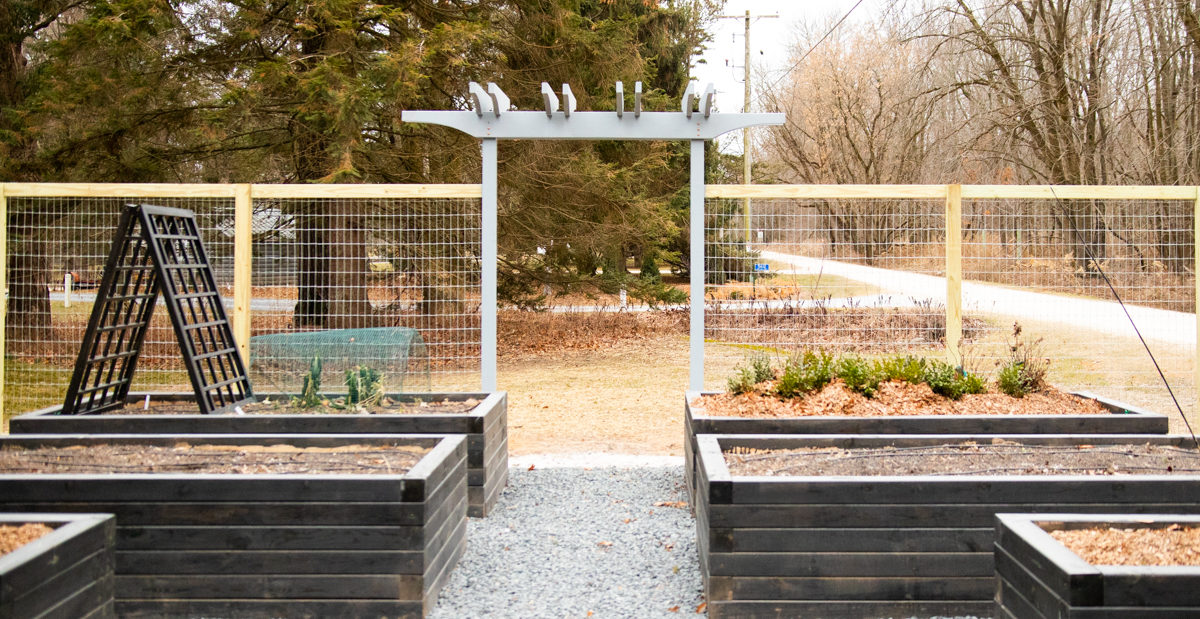 I've asked the opinion of my dear readers many times and it's always an illuminating exercise. It's interesting to get a feel for a direction others think my garden should go, even if you only know it from photos and descriptions.
But in the nearly 10 years this blog has been in existence, there has never been an issue as divisive as the great fence color debate. And I never saw it coming.
In fact, I wasn't even planning asking for opinions because as long as I've been dreaming up the vegetable garden, I've been picturing a black fence. I love the combination of black with a variety of greens, hence why the raised beds are stained black and the gravel that surrounds them is dark gray.
So it was a spur-of-the-moment decision to ask people what color they thought it should be here  as well as on Instagram and Facebook. And although the only options I gave were gray and black, several other suggestions, some intriguing—a deep, dark green—some not really up my alley—ehem, purple—also came in.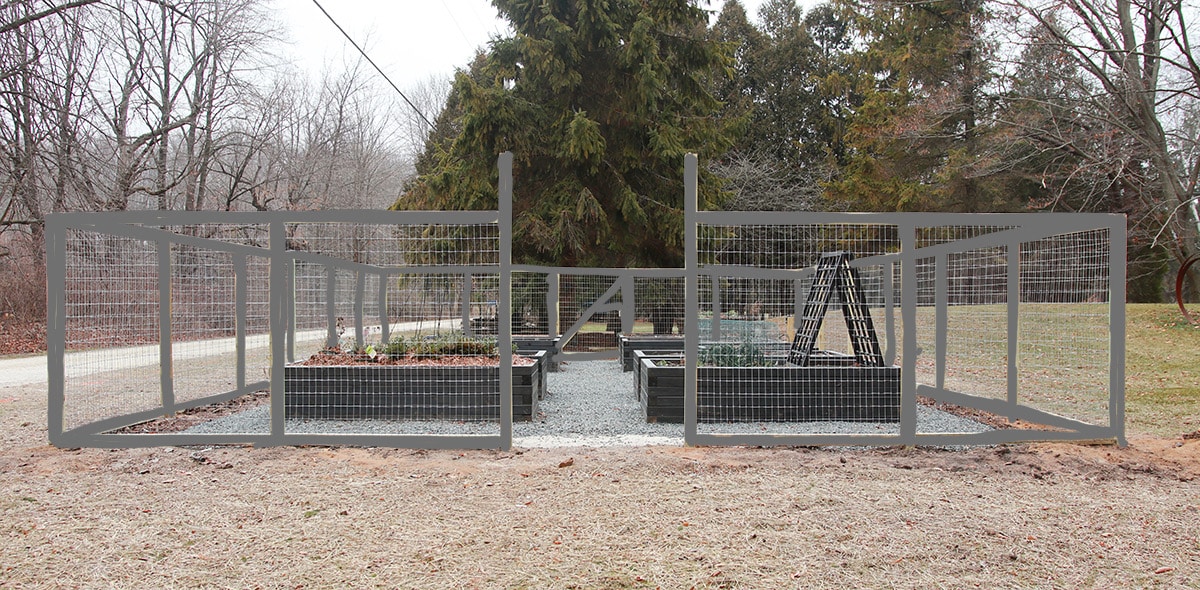 In fact so many people weighed in that I lost track of the official count, but not before realizing it was a pretty even split. There was great reasoning in both camps, including excellent points about how the gray might wear better than black and would show less dirt and further reinforcement to my existing thoughts about black. A garden designer whose work I very much admire even weighed in with a strong vote to black and honestly that pretty much sealed the deal.
My plan was only to stain the two gate posts this winter so that it would look OK when we added the arbor. So, black stain in hand (I went with a solid stain because I was afraid of a semi-transparent stain looking brown), I went about staining those posts black.
And then I lived with it for a few days and it started looking a little aggressive to me (this was something a few people mentioned in making a case for gray). I liked it on its own, but combined with the statement-making black raised beds, it just seemed like too much.
And then I randomly came across a photo of Brook Gianetti's garden, which happens to have gray posts and be entirely fabulous. I'm a big follower of hers so I'm certain I've seen this photo before but somehow I had forgotten about it.
So back to the store for gray. And out I went to restain the posts. Although the stain could be applied down to 35 degrees, I was pushing my luck on the temperatures so I had to do it when the thermometer dictated, leaving little time to ponder the decision longer.
Except it wasn't gray. It was brown. Or maybe taupe. But not gray, and definitely not gray compared to the cool gray stones. I still wasn't positive if I wanted a black fence or a gray fence, but I knew damn well I didn't want a taupe fence.
So yeah, I went back to the store. Have I mentioned that I'm buying this stain by the gallon? But yes, I bought a gallon of a different gray stain.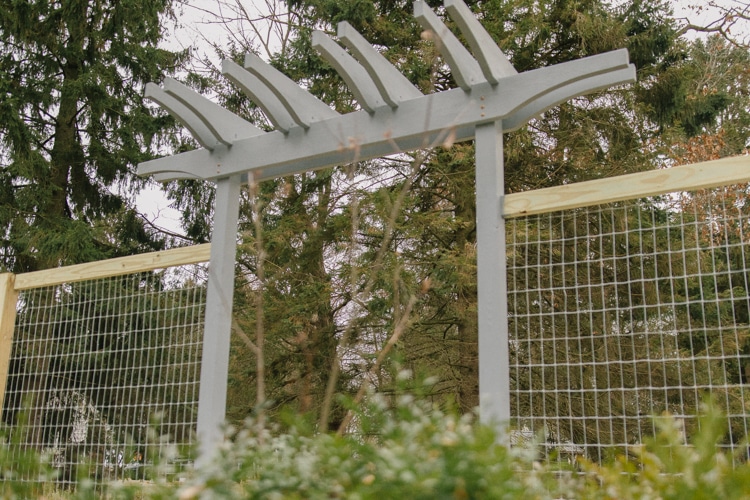 And, as you can see from yesterday's tutorial on how we built the arbor, that's where they ended up. So Team Gray gets the win. Of course I reserve the right to change my mind again. Goodness knows I have the stain for it.