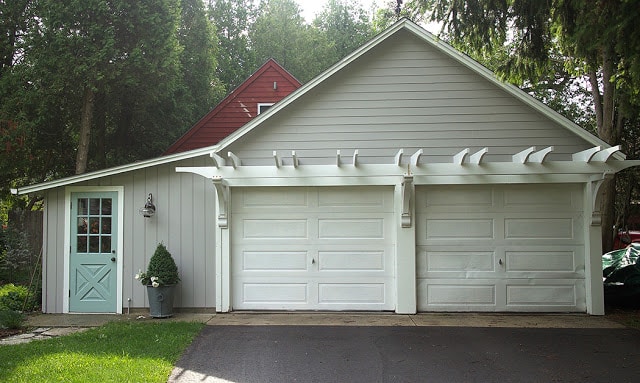 So I painted another door. By now, this should come as absolutely no surprise to you. When I get an itch, I paint something and 99% of the time it's a door. What can I say? They are easy and you get a lot of bang for your buck.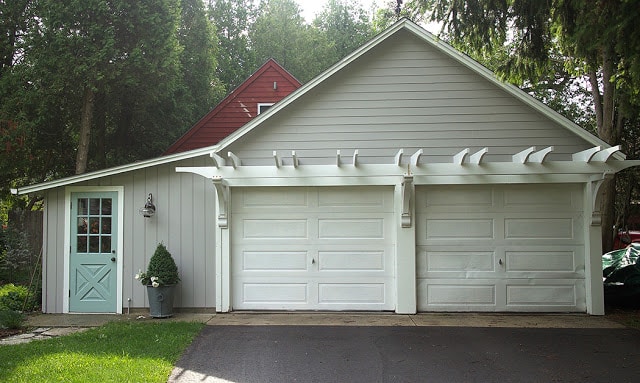 BEFORE (Wythe Blue door)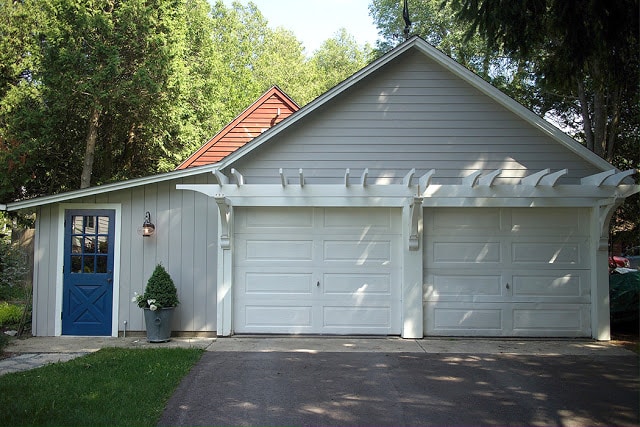 AFTER (New York State of Mind door)
Just as I felt like the Wythe Blue was too washed out on the screen door (which I painted a much brighter color a few weeks ago), I never really felt like it was quite right for the garage either. So I went with blue (shocker), but a new blue. It's Benjamin Moore's New York State of Mind. You might be thinking that it looks very similar to the Down Pour Blue that's on the front door and you are probably right but I did something different anyway. The collection of blue paint grows!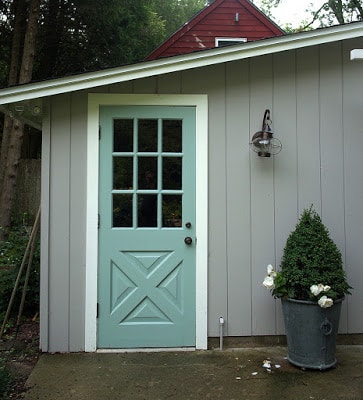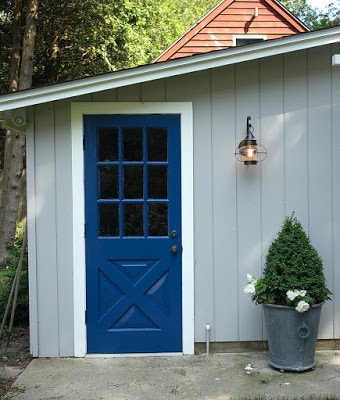 So I absolutely love the color. It's not too bright and it's not too navy. It maybe has just a skosh of green in it in some lights, but all around it's pretty fab.
But I'm not quite sure it's fab on the garage. I think the dark color is leaving the whole thing feeling very unbalanced. Not to mention there's a very, "Hey, I'm the service door! Look over here!" vibe to it.
So I'm living with it for a little bit. Frankly, the fix is easy, although I want to make sure to let this paint cure before I go slapping more on. So what do you think? And if it's not quite right, what is?