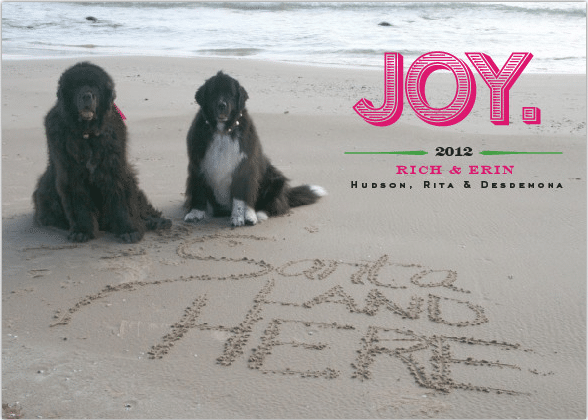 I hope everyone had a wonderful Christmas. My holiday was completely lovely. Insanely good food to be found at every turn and great times with family. Perhaps the nicest Christmas I can remember in recent history.
Unfortunately work calls, and has been calling in a big way this week. Deadlines never wait, you know. But I wanted to pop in and show you our Christmas card (you can see some past cards here, but it's been a few years since I showed you any).
The printing didn't turn out as good as I would have hoped and I wouldn't count it as one of our better efforts, but it's getting hard to come up with different ideas to do with the dogs. I'll be so sad when the time comes that there won't be two dogs in the Christmas photo.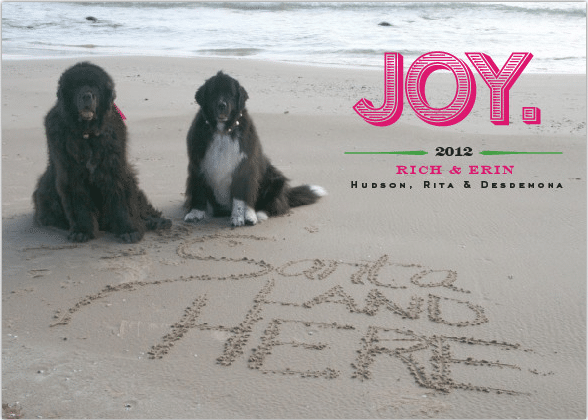 The holiday decorations are about to come down here, even though I just got them up. Although I wouldn't mind if they stayed up until New Year's Day, I don't think I'll have time on Tuesday to take things down (I have a date with my couch and the Rose Bowl game; Go Badgers!) and I would not be happy if they were up until the following weekend. But I did want to show you something new I did this year. I've never decorating the stairs before and while I don't think I'd like a big garland hanging on the banister, I thought these boxwood wreaths (purchased at a great price at Home Depot the weekend after Thanksgiving) would spruce things up a little.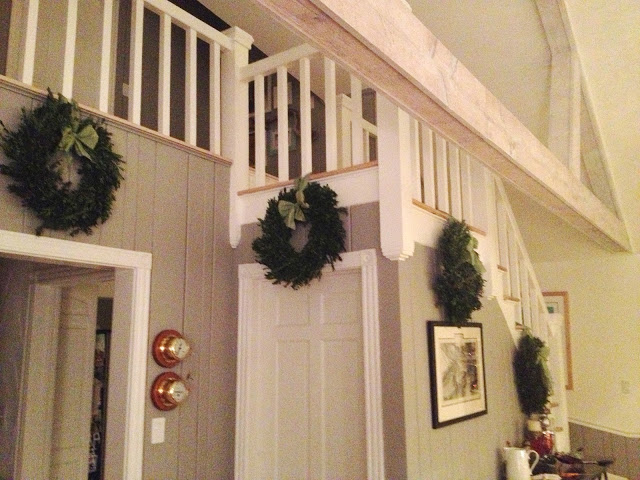 Even the dogs had a great time opening presents (even though two of them were toys we already had; I know that sounds horrible but we have SO many dog toys and they loved them).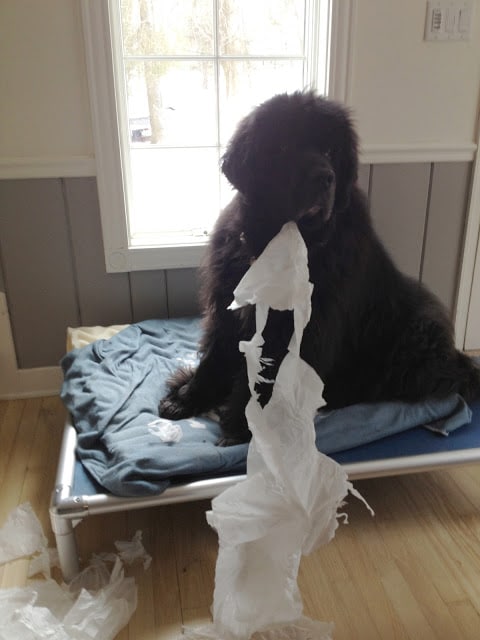 Hudson, you have a little tissue paper stuck to your lip.