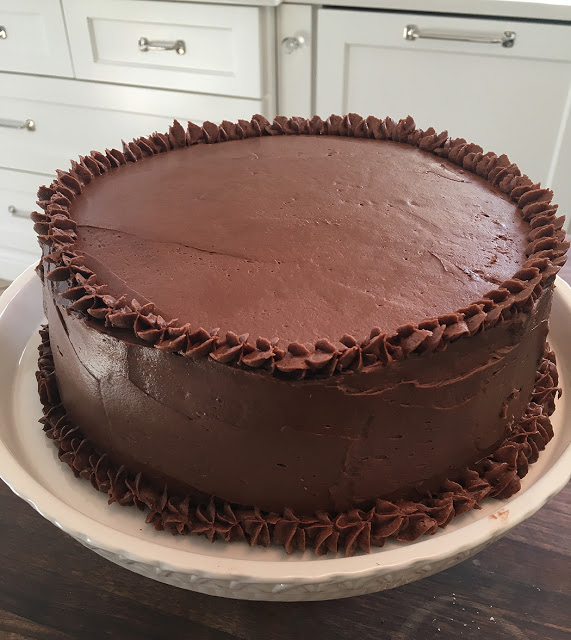 The week again got away from me, but that's no reason not share some good stuff from the web. Here's some of my favorite finds.
Gardener admission: I don't care for asparagus. I'll eat it if it's roasted with olive oil, salt and pepper but I do so begrudgingly. But I know plenty of people love it and I think it's a beautiful plant. If you're itching to grow some, here's how.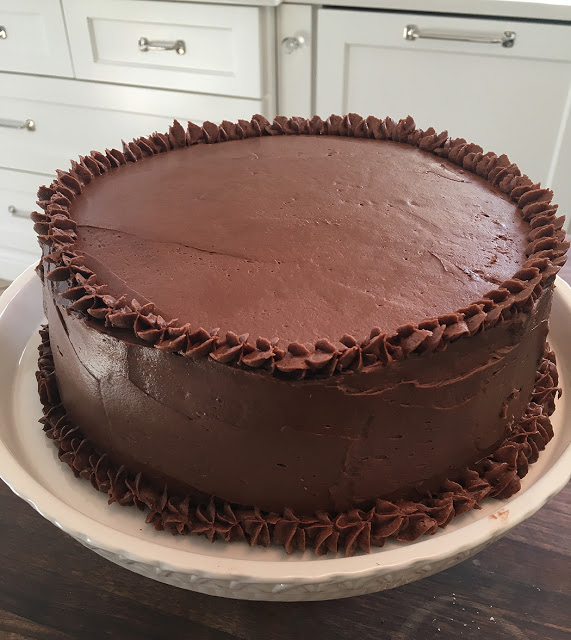 I need work on the decorating part, but it tasted amazing.
A couple weeks ago Mr. Much More Patient celebrated his birthday and his only request was a weekend of his favorite meals and a chocolate cake. I made Ina Garten's Beatty's cake but used this chocolate cream cheese frosting recipe. Best. Cake. Ever. (As confirmed by several friends and family who also got some because we don't need an entire cake for two of us.)
Speaking of Ina, you can buy her New York Pied a Terre. It doesn't exactly thrill me.
After all that cake I should probably do this.
I do love a space with just a hint black and these are really good.
I went to the Philadelphia Flower Show a few years and thought it was one of the better garden shows I've been to, but still a little disappointing in that so many of the show gardens put plants together that never would grow together. Looks like that's changed.
By the time you read this the weekend will be in full swing. The garden is (again) covered in snow so there will be no outdoor gardening activities for me this weekend. There will be some more seed starting (which one must do if they are going to grow as many different things as I am) though. And of course there's that little project going on in the basement that I haven't brought up for awhile to deal with.
What will you be doing this weekend?