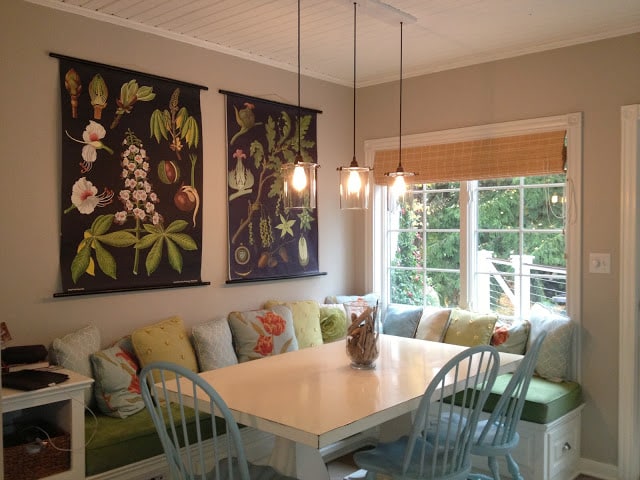 OK, folks, today is the big day. I am SO excited to be offering this amazing giveaway from
Bonnie & Bell
.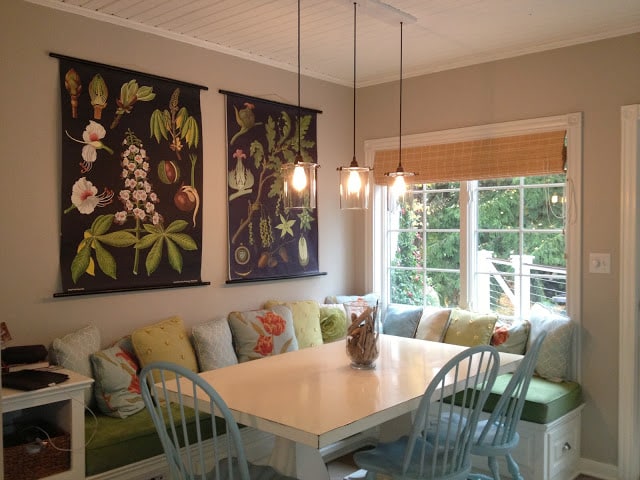 You might remember that I spent three years staring at a giant blank wall in the kitchen while I searched for the perfect art. I absolutely fell in love with some of the photos I was seeing of vintage botanical prints but I wanted something very large scale. I even asked Lauren Leiss of Pure Style Home (she is a seriously amazing designer with such a fresh perspective, not to mention a mom of three boys) where she found large scale botanicals like she has in her own home (well this is her old home because she's in the process of renovating a new house but I'm positive they'll find a place of honor in her new place too) and like she often uses in her clients' homes.
Well I found vintage botanical charts on Etsy in the Bonnie & Bell shop. But because I'm insanely picky, I was looking for specific charts. Linda, who owns Bonnie & Bell was amazingly patient and helped me find the perfect charts for my space.
Linda and I spent a lot of time corresponding via e-mail during the time she was scouring Europe (I'm serious about that, I think she found the horse chestnut chart for me in The Netherlands) for my chart, and I was absolutely thrilled when she offered to do a giveaway for my readers.
So here's what we came up with. Bonnie & Bell has very generously donated a vintage botanical chart of the potato vine to be given away to one lucky reader. This is a Jung Koch Quentell chart that was originally used in German schools. It is paper on a linen backing and is rolled up on dowels. I love the look of the dowels, but some people choose to remove them (they are easy to remove without damaging the chart) and frame the charts instead. It is 33 inches by 44.5 inches without the dowels and 36 inches by 46.5 inches with the dowels and it is gorgeous!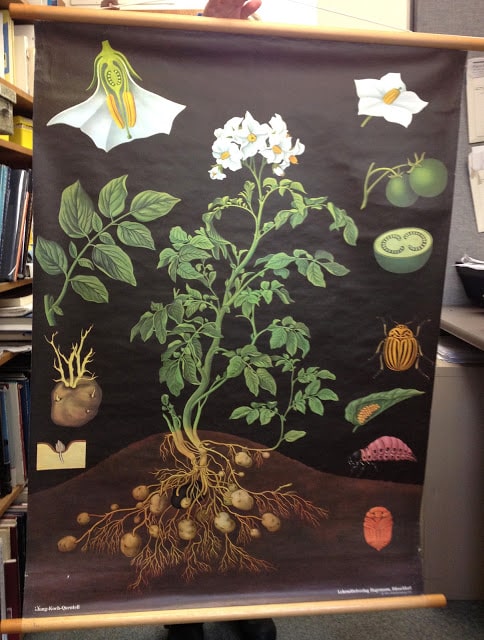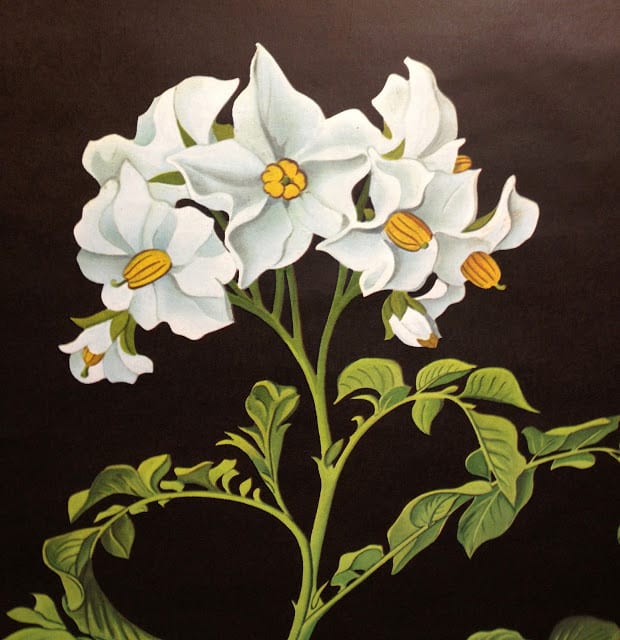 Close-up of the flower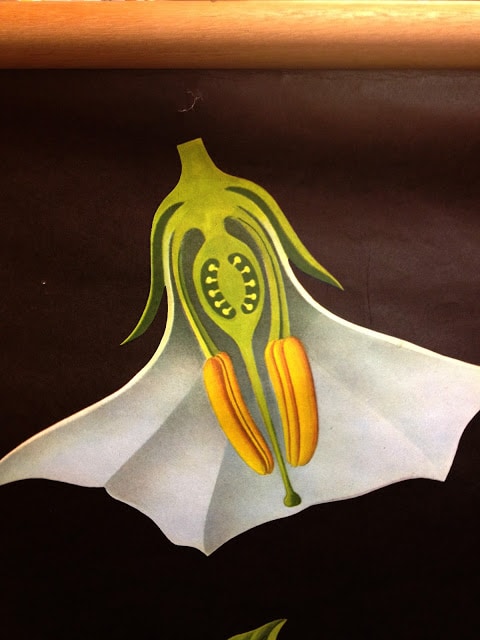 Close-up of another flower plus the dowel
I'm using the Rafflecopter widget to hopefully make entering a little bit easier. In order to enter, just leave a comment saying where you'd hang this beautiful chart. Would it go in your kitchen, like I did with mine? Or maybe in your family room like Lauren did? Or would you be the best friend/family member ever and give it as the most most amazing gift ever? You can earn additional entries by doing a few other tasks, so up your odds and do them all!
I'll accept entries until November 15. If you have any problems at all with Rafflecopter, e-mail me at [email protected] and I'll get you entered.
You may have to click to the original post in order to enter if you receive this via e-mail.