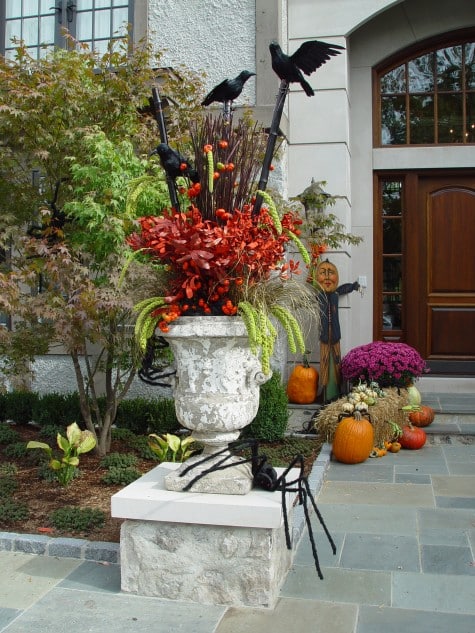 I am a Halloween failure. I have not put one Halloween or fall decoration in, on or near my house. You won't find so much as a pumpkin donning our front stoop.
I'm not a total scrooge (can you use that term in reference to holidays other than Christmas?), it's just that we live in a fairly remote area. We have a lot of neighbors, but it's a small neighborhood and the only kids left are past their trick-or-treating years (or at least past wanting to trick-or-treat in our neighborhood; if they do it at all I'm sure they head into town for maximum candy-gathering potential). And since our house is set back from the road, no one ever really sees it unless they are coming over. And I just didn't think the UPS guy would care if I decorated or not.
So I have no great autumn containers of my own to show you and no great Halloween crafts you can do (I'm sure if I did they would involve spray paint).
Fortunately, the rest of the blogging world isn't nearly so lame. So I leave you with these beautiful yet scary containers from the master of container design (my label, not hers) Deborah Silver.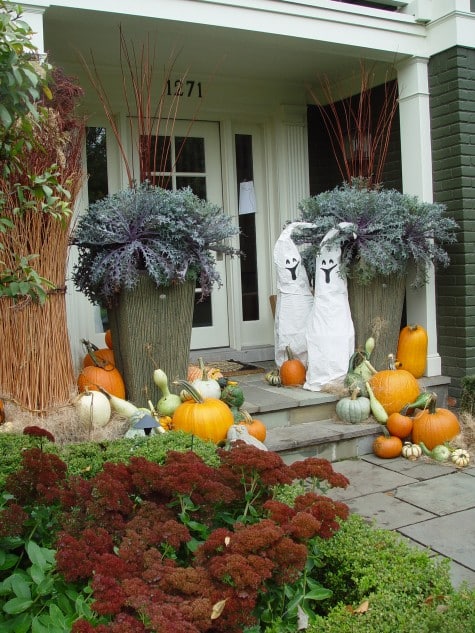 Find these container ideas and so much more inspiration here.
And because the zombie apocalypse is no laughing matter, I turned to one of my favorite gardening gurus, P. Allen Smith, for some tips on surviving.
Happy Halloween!
(A side note … holy crap, P. Diddy is packing heat!)