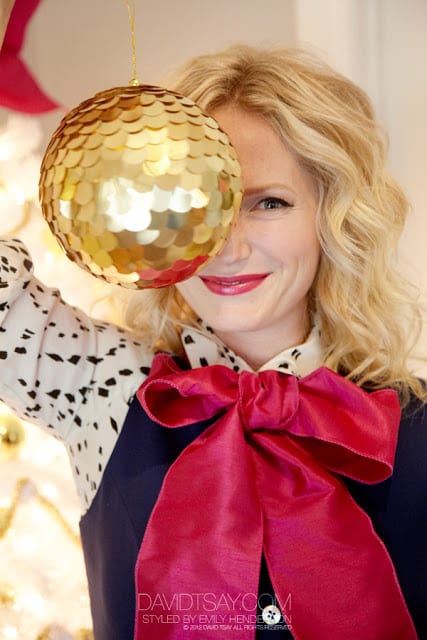 Every once in a while I run across a great blog that I just want to tell the whole world about. Unfortunately it often turns out that the whole world already knows about them and I'm last to the party.
I have two I want to just quickly mention today, one that you've probably heard about and the other you might not have discovered but you will love, I'm sure.
If you are an HGTV fan you probably know who Emily Henderson is. She's the super cute and a little bit wacky woman who won Design Star a couple years ago. I'll admit, she wasn't my favorite, but since I can't remember who my favorite at the time was, I think it's safe to say that Emily is the goods. She has a show called "Secrets from a Stylist" in which she redecorates a room by melding the styles of its owners.
Here's what I like about her blog: every single post is full of incredible information and she's not shy about sharing it. There are a couple blogs (a few of which I've previously highlighted in a post just like this) that have completely lost their charm for me because they've either gotten a tad preachy or are trying way too hard to sell me something. You know, they go this close to giving you some really good information and then stop and tell you that their design services are available for a fee here. It's like a blogging commercial except that the show never comes back. Or they purposely post some outrageous design theory presented as a hard and fast rule that you know isn't a rule at all and they are just trying to get people to share their post by being outraged. I'm sure they learned that trick from one of those "How to be a blogger" blogs.
Um, I think I just went into a bit of a rant there. So sorry. Back to good blogs.
To give you an example of the kind of stuff Emily talks about on the blog, here's a video she did on styling a mantel. I suppose some of the stuff is self explanatory, but it's helpful to here why things don't work, as well as why they do. The reasoning behind her selections is more important that the selections themselves.
She has a wonderfully eclectic style with a hefty dose of vintage thrown in that I can appreciate even if it's not exactly the look I would want in my house. I tend to like blogs that inform me and maybe teach me how to do something. A blog that shows me a gorgeous space that costs $50,000 is not really applicable to me on any level beyond just eye candy.
Speaking of eye candy, I found eye candy for anyone who loves beautiful pictures, but especially anyone who loves beautiful pictures of flowers and gardening. Floret Flower Farm is a lovely little blog written by another Erin (I swear the blog world is full of Erins) who runs an organic flower farm and makes amazing floral designs. Her work is stunning and her life looks totally dreamlike (although I'm quite certain there's an insane amount of hard work hiding behind those smiles).
If I had to sum up her blog in two words I'd choose these: charming and gorgeous. You can't go wrong when those two team up.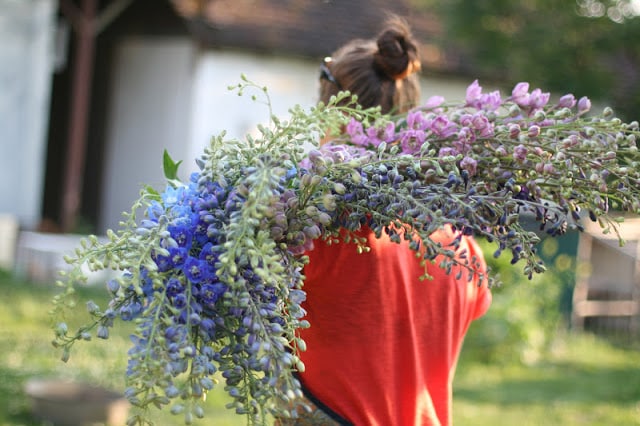 Floret photo (with delphiniums to die for).
Check these blogs out and let me know what you think.