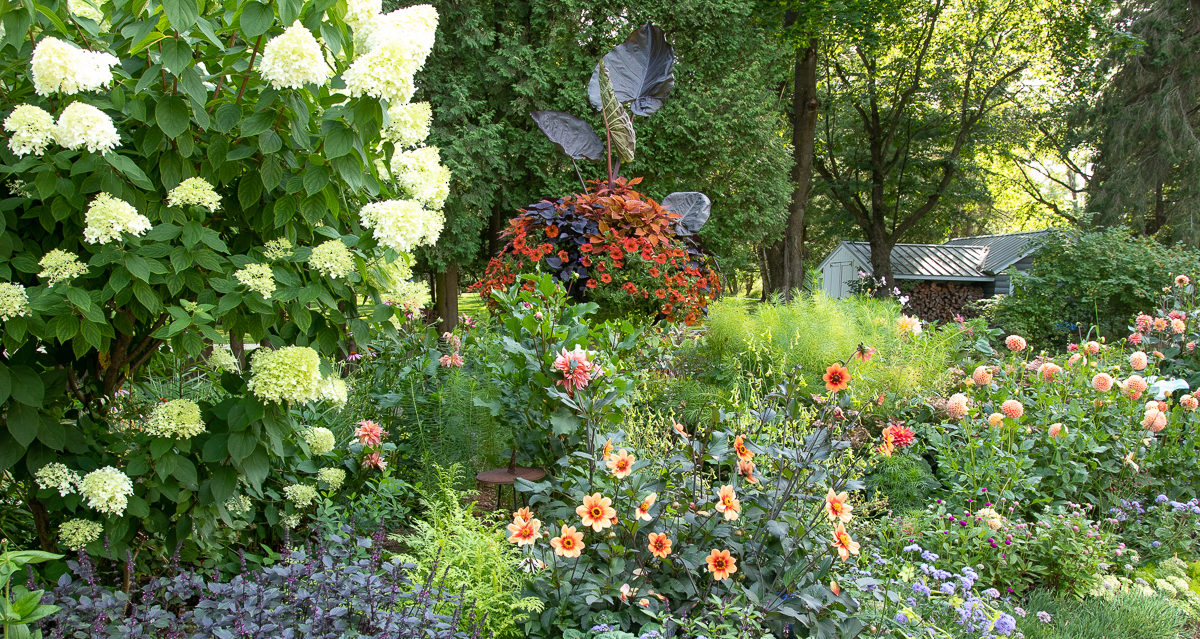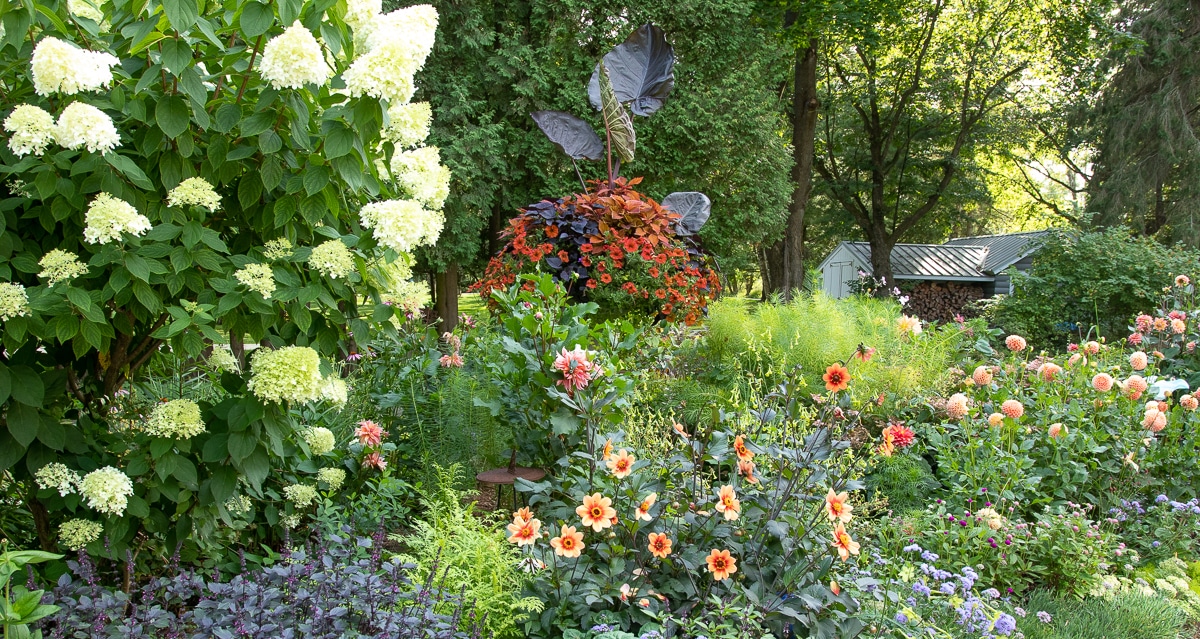 The last day of summer came and went in the most depressing way possible: with an all-day downpour that kept me out of the garden. This summer-loving gardener is not pleased.
It is my sincere hope that we have a lot more summerlike weather ahead because as usual, it feels like summer has absolutely flown by. I am in no way mentally prepared for autumn and certainly not for what comes after that. 
But looking back at where the garden was in June, it hardly seems possibly that just a little over three months have passed. 
Just take a look at how the urn in the center of the garden changed. Oh, by the way, this was a container I didn't plan, unlike almost every other container I plant. I knew I'd use the Colocasia 'Distant Memory' in the center, but that's it. It became my favorite planting of the year.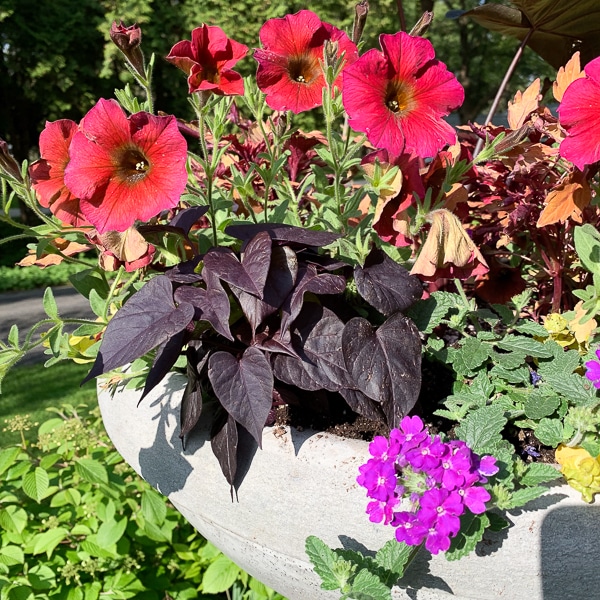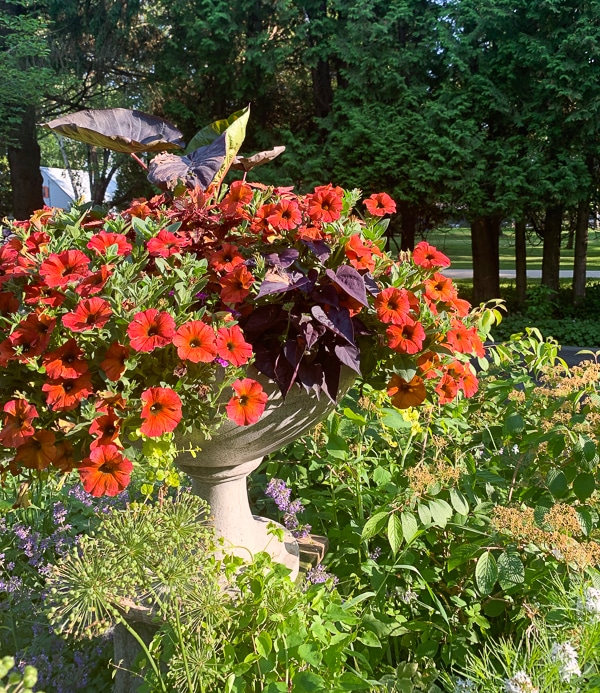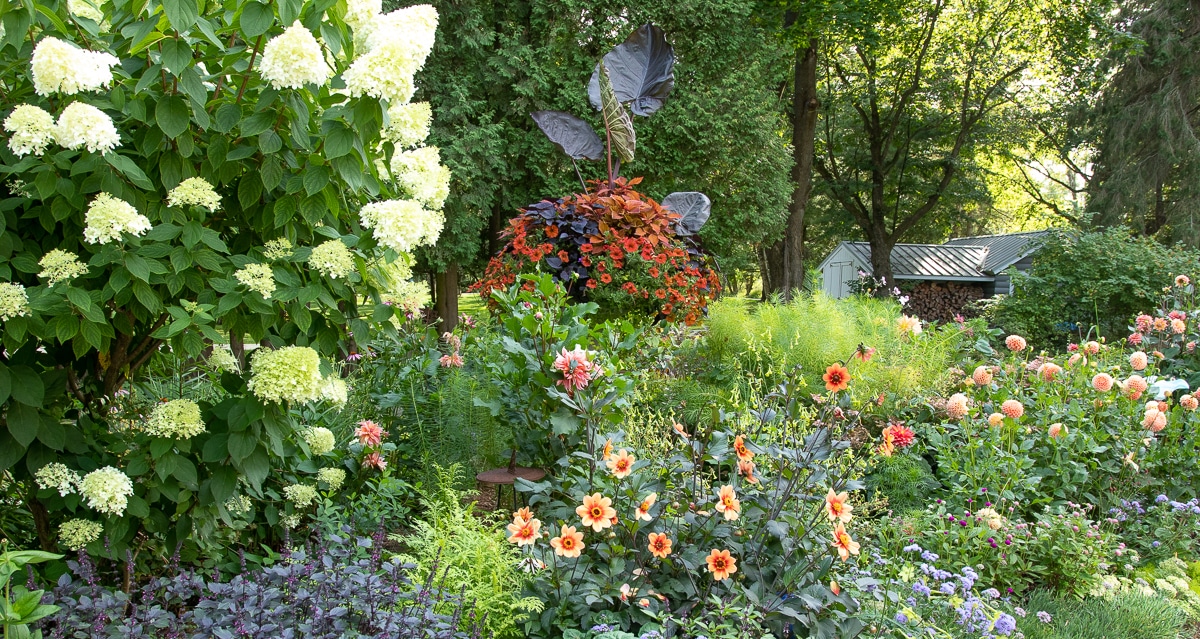 If I was to make this container again I'd find a darker purple verbena (and hope that it stood up to the competition. And if there's one takeaway from this, it's that I should use coleus more often than I do. It's still looking so great.
May summer continue!