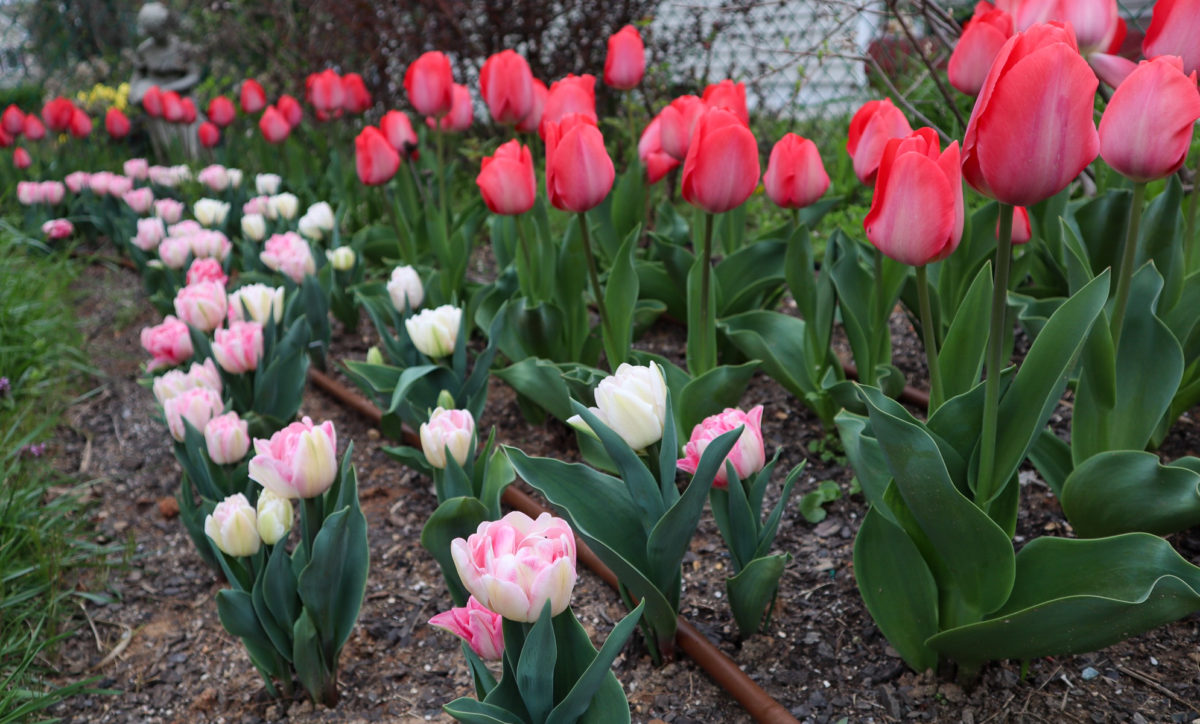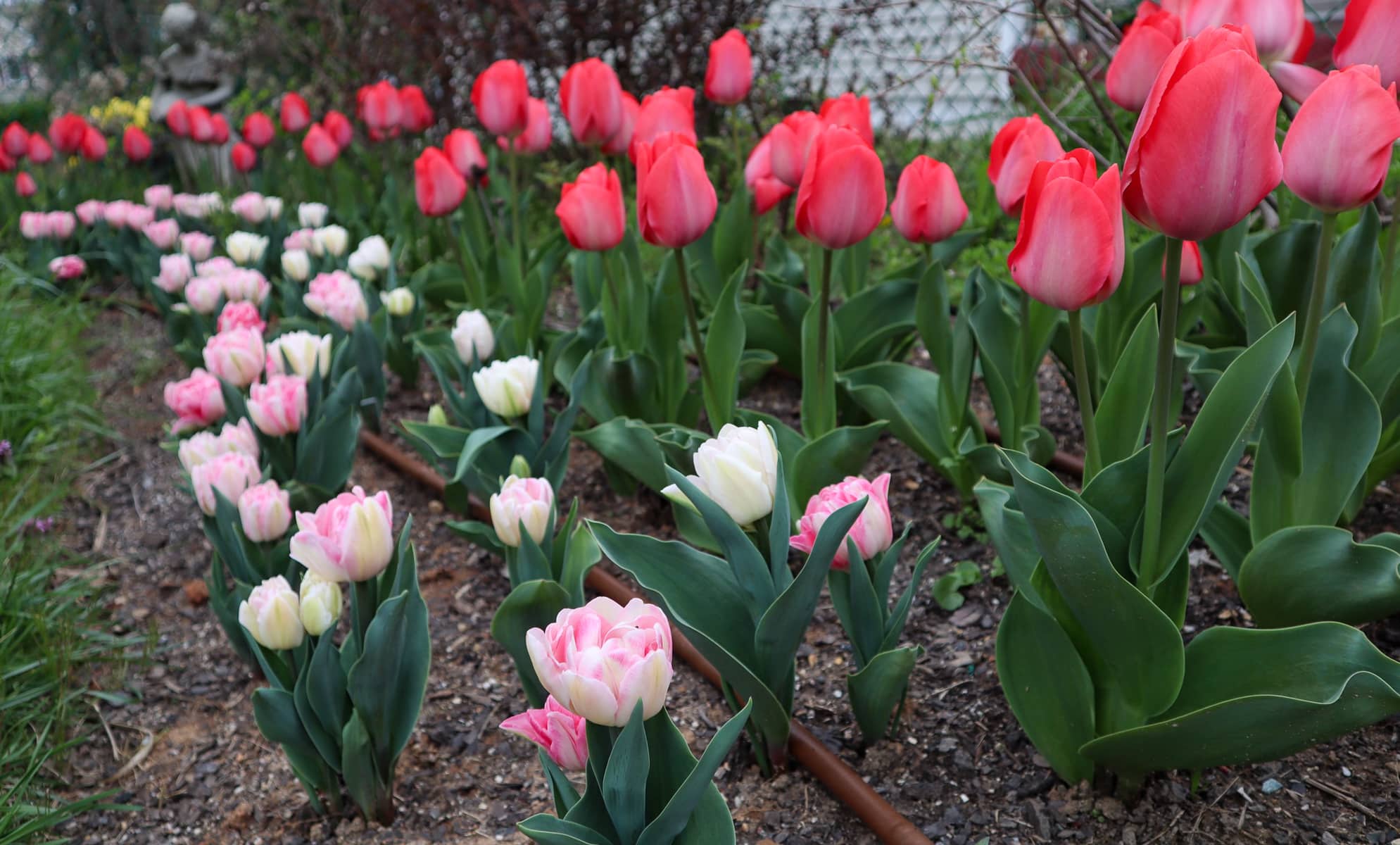 As you probably know, I live in the land of the delayed spring. So when I started getting questions from a couple people asking about why their tulips and other bulbs were short I didn't think much of it. Maybe they planted them too deep or had something funky going on with the bulbs they purchased.
And then more people reported the same thing, and all of them reported planting them more or less at the proper depth. 
Since I have nothing blooming here yet (still waiting for my one early daffodil to do its thing) so I have nothing to report on my personal experience, but it seemed clear to me that something was going on. And what affects fall-planted bulb performance more than any other factor? Temperature.
So I reached out to the folks at Longfield Gardens, which sells oodles of bulbs (and other plants) and sent me some great bulbs last fall (which I'll report to you on probably sometime around July at this rate). 
And it turns out my first inkling of a thought on it was on the right track. 
Here's what Kathleen Liberte of Longfield told me: "When spring-blooming flower bulbs are planted (in the fall), the embryonic flowers inside the bulb are not fully developed. It takes a certain amount and duration of cold to initiate the maturation process."
So when you have a mild winter, as many did this year, you may end up with immature flowers, which can present as shorter or smaller than they should be. 
But that's not the worst bit. As things get generally warmer, gardeners who used to have no problem with fall-planted bulbs may now have to pre-chill bulbs because there's no guarantee that they'll get the chilling hours they'll need for them to mature properly.
Zone 7 is about where you would normally be able to plant bulbs in fall without worrying, but in zone 8 you need to pre-chill bulbs (here's an article on how to do that). So if you have a warm winter in zone 7 or your climate is warming to more of a zone 8, you might have to approach bulbs differently than you have in the past. 
And because of the requirement for a certain temperature for a particular length of time, you might be seeing short bulbs even if you live in a colder zone but had a mild winter. Gardening: It's always a learning experience.