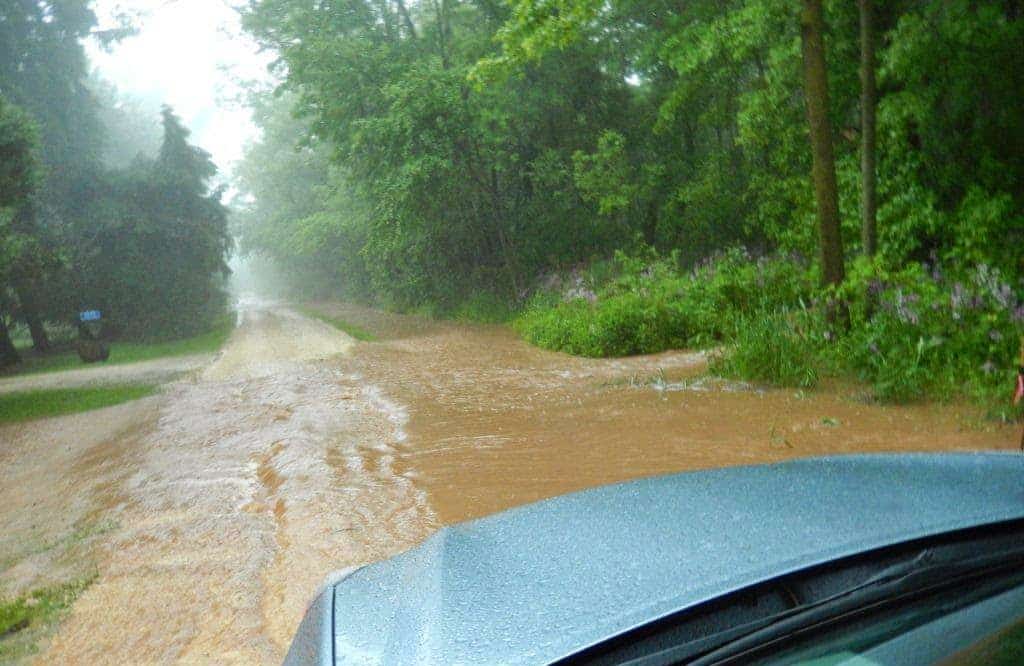 Today's post was supposed to be about the containers I planted this year, but somewhere along the line, the photos didn't stay in it. So you can check that out tomorrow.
In the meantime, I offer a weather update, which can be summed up in one word: rain.
It rained Monday night and then again all last night. Then it rained some more this morning. And we're not talking sprinkles here; we're talking build-an-ark kind of rain.
When I left the house this morning the creek had long since jumped its banks and I trying to find protected areas to put trays of seedlings that are still working on growing.
Halfway through the morning, I received some photos from a neighbor that show many of our neighbors' yards looking more like lakes and our road in real danger of washing out completely.
Our road.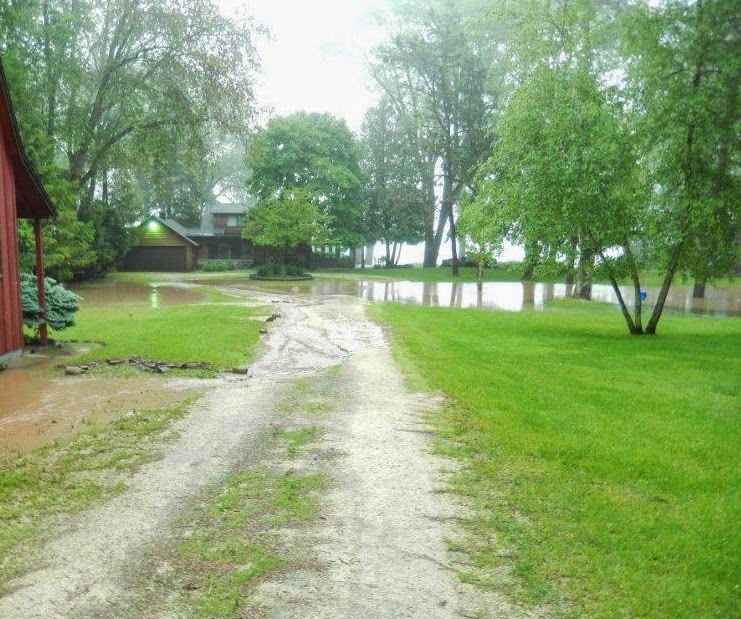 A neighbor's yard with a lake forming in it.
What will be waiting for me when I get home—when it will be raining again—I have no idea. About every two years we get a rain event like this in about mid-June and for the most part, the garden perseveres without much disruption. I have lost the odd plant or two when the water near the creek literally washes it away, but when you see the volume of water running through the area, you'd be shocked that it was just the odd plant or two that succumbs.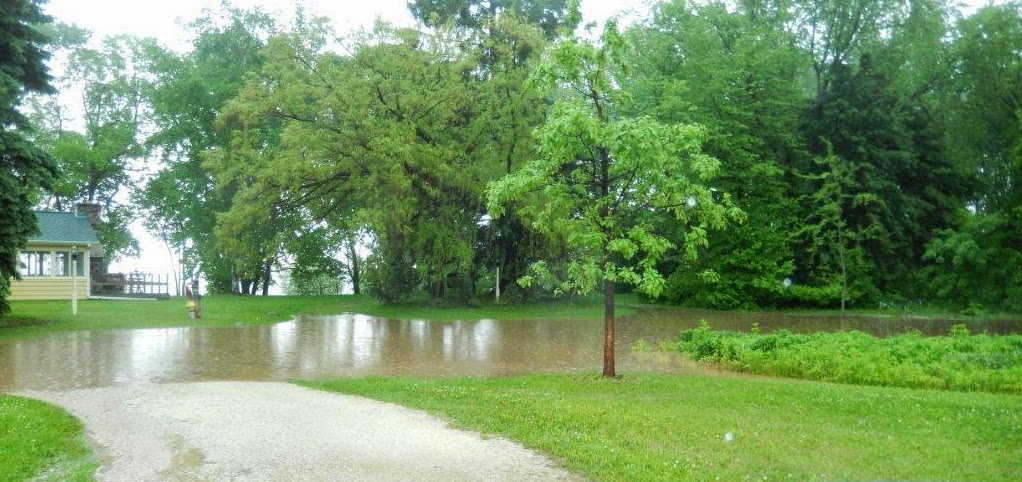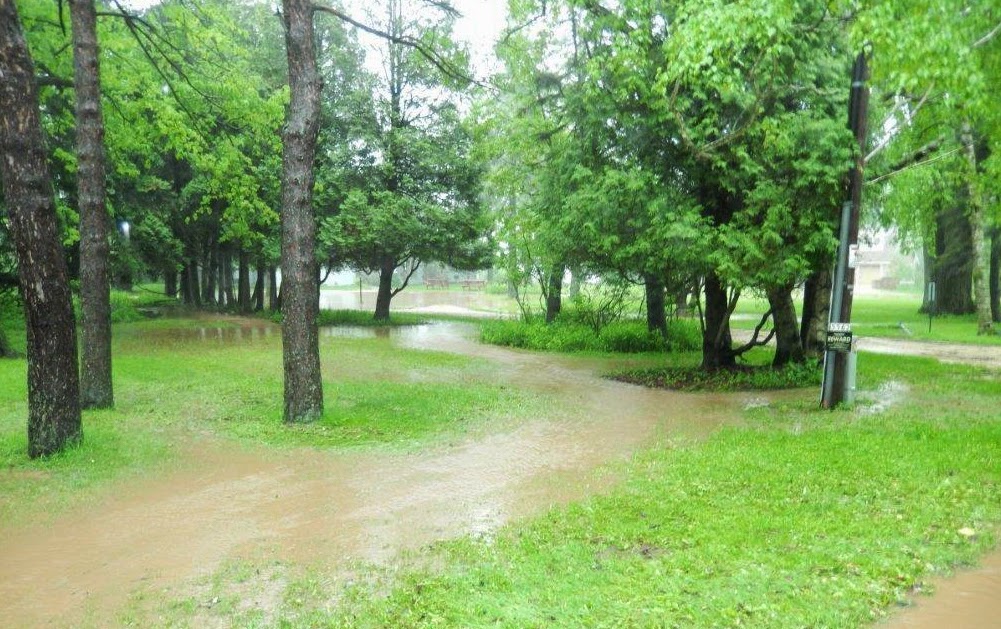 The basement, I'm certain, will be wet despite two sump pumps running nearly nonstop, and there will be cleanup associated with that.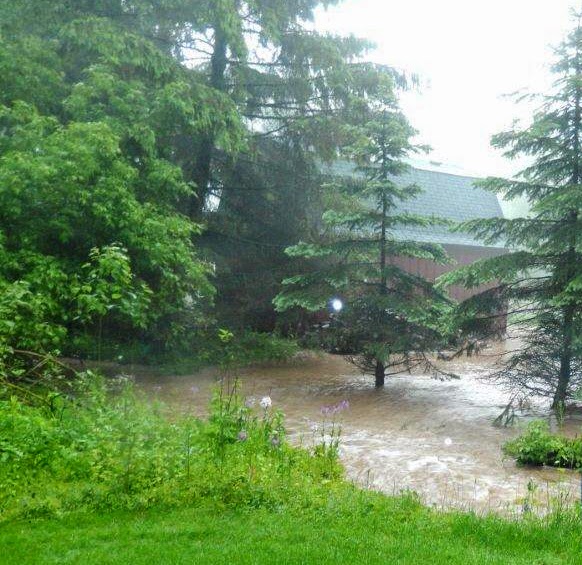 A neighbor's yard is developing a waterfall where the runoff meets a culvert outflow.
To be honest though, the biggest issue with all this rain, which is expected to continue for the rest of the week, is that it puts a serious damper on my after-work gardening plans. But there's nothing to be done about it and I'm certain that come August, I'll be begging for some rain.