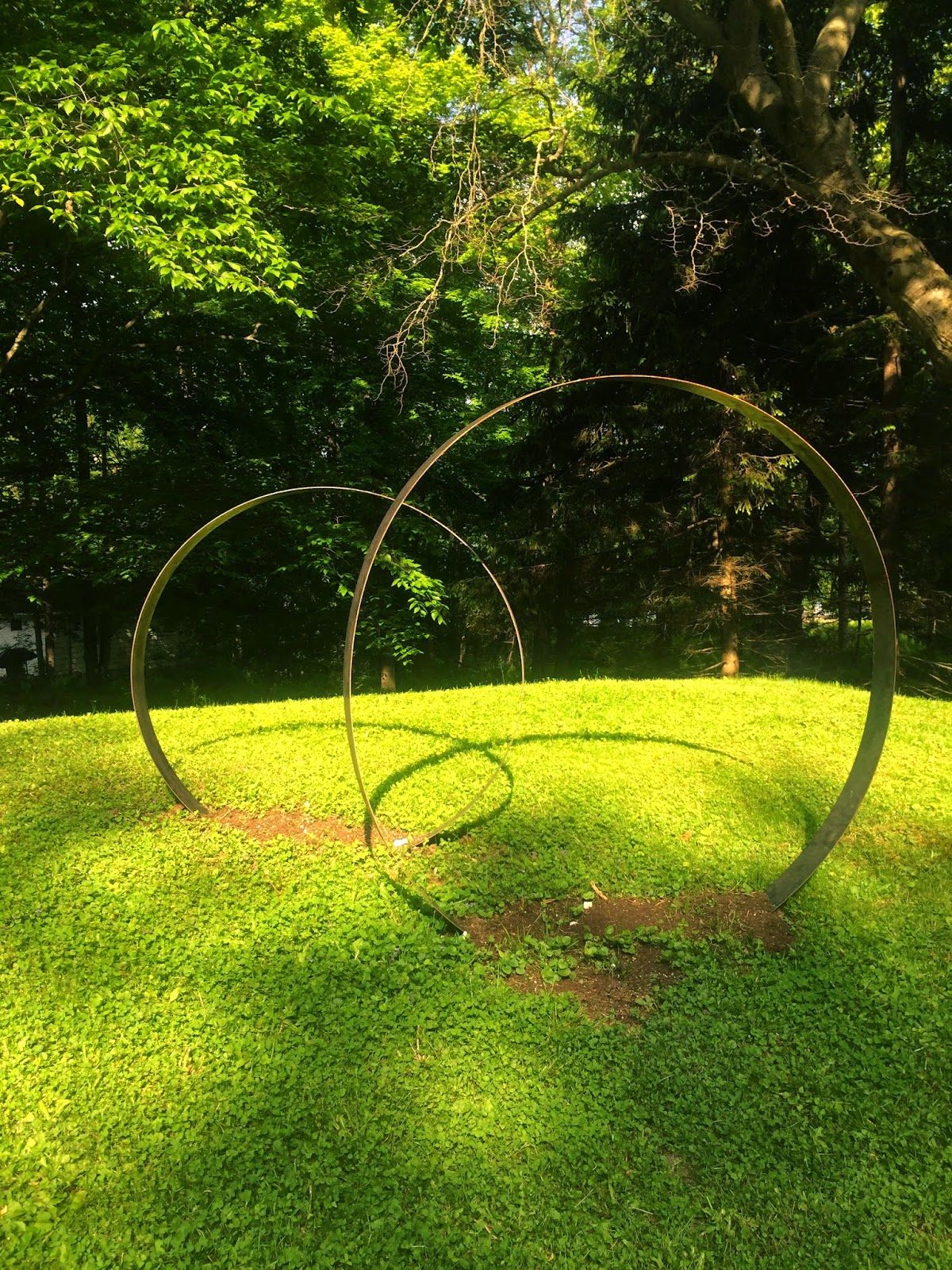 If you haven't lived in a rural area, you might not know about septic mounds. They are one of the most common ways to deal with septic in the country when you don't have municipality-provided sewer service.
We are fortunate that our mound is on the far side of the property. They aren't unattractive, they are just weird random lumps in your yard. You can't do a lot with them either. You definitely don't want to be planting anything with serious roots on them (our beech trees sort of flank the mound and I doubt that's an ideal situation) and I've read that you really shouldn't mow them because you don't want to compact the ground there.
Well, we mow ours because otherwise it's really ugly. And septic mounds are like elephants in your yard; you can't exactly pretend they aren't there.
Sometimes, instead of hoping people don't see an eyesore, it's better to distract them.
And that leads to my septic mound garden art.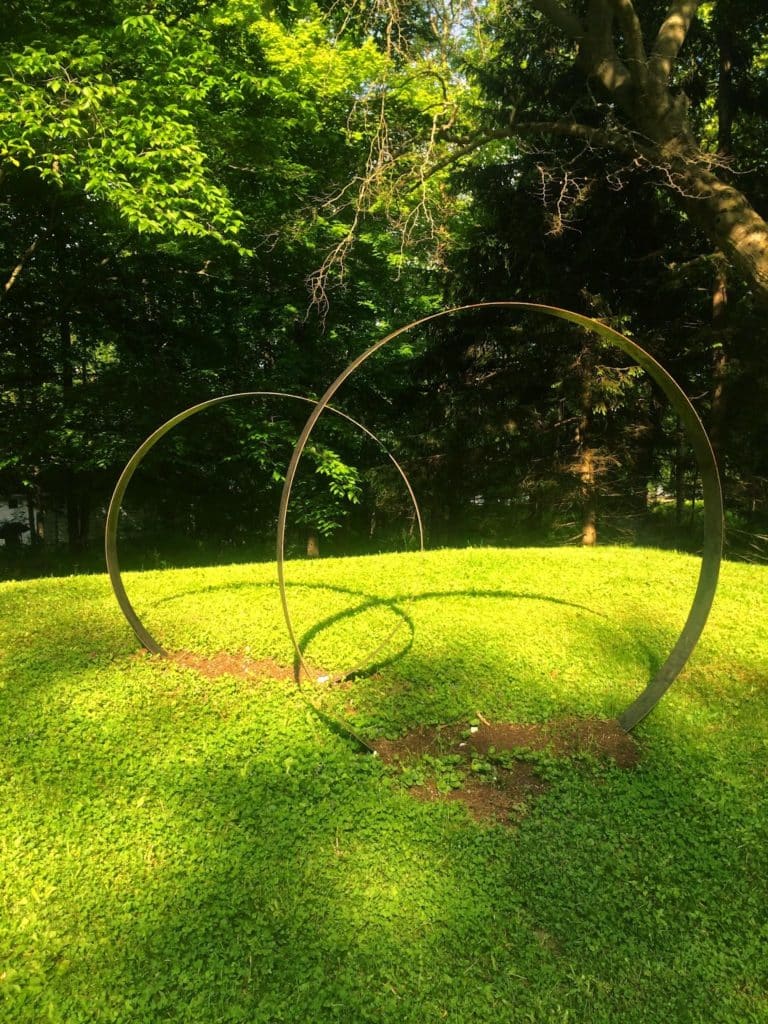 The "grass" (OK, it's all weeds there, but at least it's green) should fill in over the planting area.
I saw a photo of steel rings planted in a garden and really loved it. Mr. Much More Patient found a steel worker (the same guy who built us the insert for the wooden planter) who could make us some, even though he wasn't exactly sure what my plan for them was. We got four rings, each 5 inches wide in different diameters—5-1/2 feet, 5 feet, 4 feet and 3-1/2 feet—plus a huge 6-foot diameter, 18-inch high ring to serve as a massive fire pit, for (I think) about $125 total.
We had him drill a hole in the bottom of each ring so we could drive a stake through them to help them stay standing.
The larger rings are a little floppy and have a tendency to collapse and become oval, so when we "planted" the largest of the rings on the mound, we supported the buried portion with bricks, to help it keep its shape. Then we made sure to firm it in very well.
Looking at it from an angle you can how the rings are offset, as well the cool patten the shadows make.
When we set the second ring, we put it at an angle and overlapping the larger ring. Because they are pretty thick, the perspective on them changes depending on where you look at them from. I particularly love the shadows they cast in the evening. We can even see them from the living room window, which is nice.
The view (more or less) from the angle of the living room.
The other two rings will be going elsewhere in the garden. I haven't really figured out where yet, but I'm sure I will soon.
The view from the road that has neighbors asking questions.
The response to them by the neighbors has been mixed. A lot of them thought the circles were meant to be supports for some kind of plant (they are convinced I will try anything now that they've learned about the potato towers). When I tell them they are art, the responses range from, "Um … OK," to "Oh, I love it!"
I am firmly in the latter camp. I think they are uniquely sculptural. You could even go so far as to say that it sort of looks like we put a hill there to show off the new garden art. OK, maybe not, but I think it's the best looking septic mound I've ever seen.