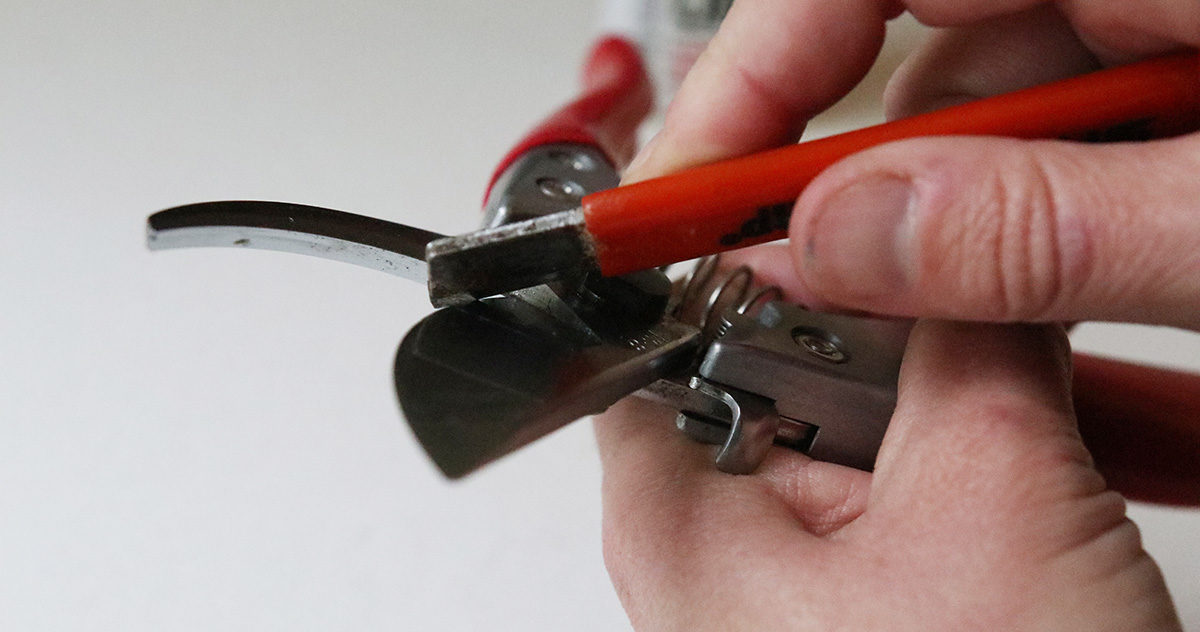 A quick note: This post is sponsored by 3-IN-ONE®  Multi-Purpose Oil, but you know I will always tell it like it is, so all words and opinions are entirely my own. This post may also include affiliate links. Thanks for supporting the brands that support this blog.
It's hard to think of something that matches the satisfaction that comes from a completed task, but it's even better when that task is easy and only takes about five minutes. So that's why I'm telling you all to go grab your hand pruners and get them ready for all the hard work they are going to do this gardening season.
I'm not kidding when I say it was a five-minute job. That's assuming you're starting with hand pruners that are in normal lovingly used condition. Not the ones you lost in the garden for three years and found this winter when they popped up in a snowbank. You're going to want to set aside some extra time for those.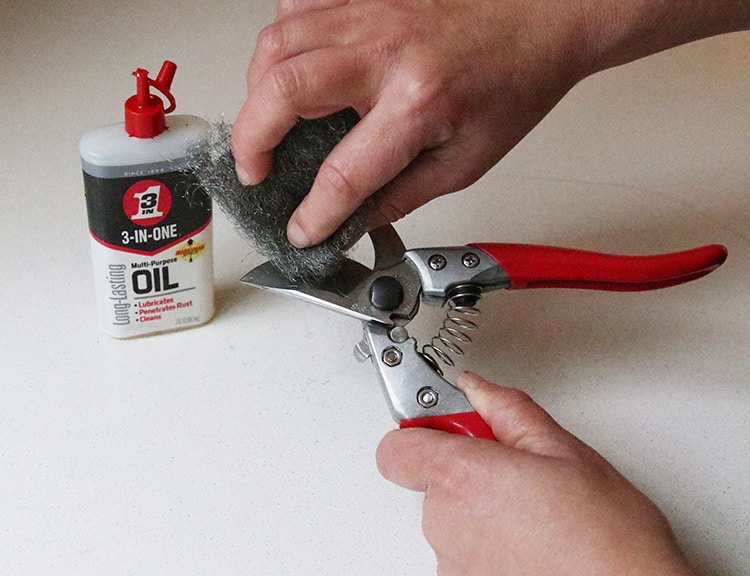 The first thing you should know is that every spring I say I'm going to clean my tools after every time I use them. And every summer, when I flop exhausted in a patio chair after a day in the garden I'm just thankful if I manage to remember to stick them in the shed. So that's why my pruners were a bit messy with sap and general gardening goo. A bit of good old fashioned soap and water takes care of the grime, but I found the easiest way to deal with the sticky bits was to use a drop of 3-IN-ONE®  Multi-Purpose Oil  and a little steel wool to work it off.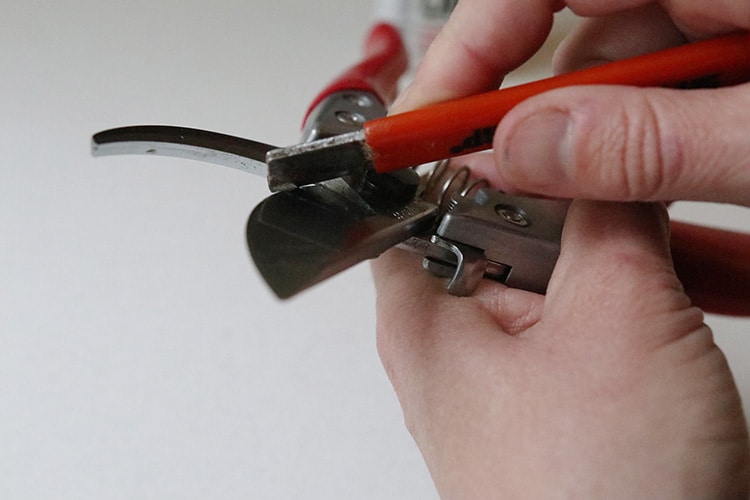 After that it's time to sharpen the blade. I only use bypass pruners, so there's only one blade to deal with. My favorite sharpener for small blades like this is a Speedy Sharp. Hold the pruners with the handle away from you, blade pointing at you, then simply rest the sharpener on the beveled edge of the blade, and run it toward you in full strokes along the entire edge.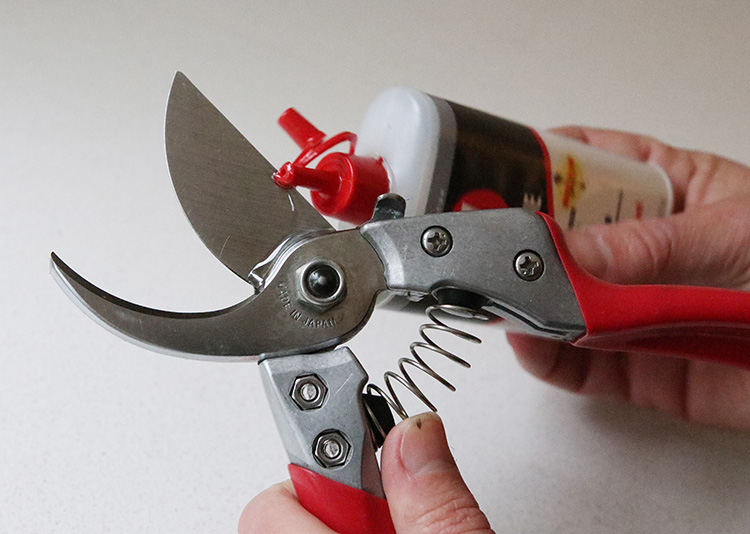 When the blade is nice and sharp the next step is to lubricate the pruners. I put a drop of 3-IN-ONE®  Multi-Purpose Oil  in the blade joint and another at the bolt and then worked the blade a few times. Clean up any remaining oil with a soft cloth or paper towel and your pruners are good to go.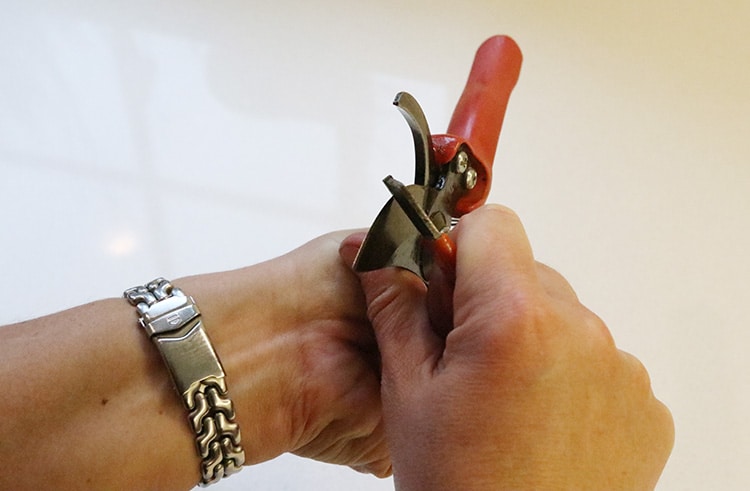 I started by working on my ARS pruners, which I used all last summer, but also pulled out my now somewhat neglected Bahco pruners, which looked far worse for the wear. (Here's a video review I did of both pruners last year.) Although I'd hardly call them shiny when I was finished, I worked off the rust on the blade and got them to the point where they move smoothly again.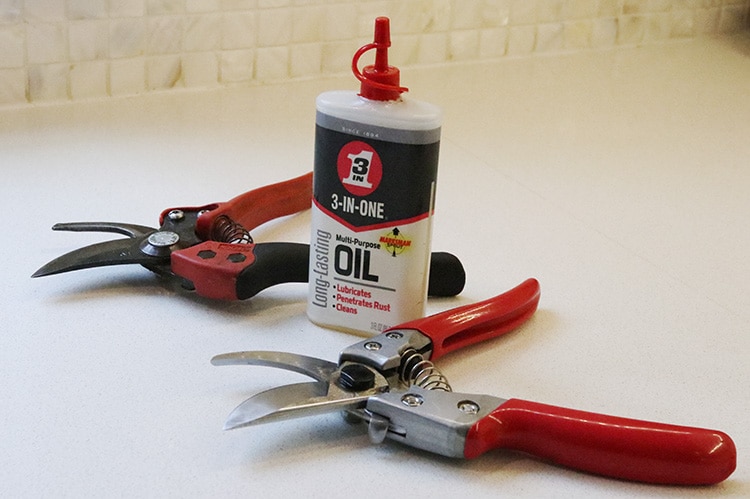 If you're like me, your pruners are your constant companion in the garden. Treat them right and they'll treat you right. And at the very least, try not to leave them in a garden bed for a month. 
For more handy tips, follow 3-IN-ONE® on Facebook and Instagram. Click here to find what store near you carries 3-IN-ONE® Multi-Purpose Oil. To get a discount on a 3-IN-ONE® product, print out this coupon.