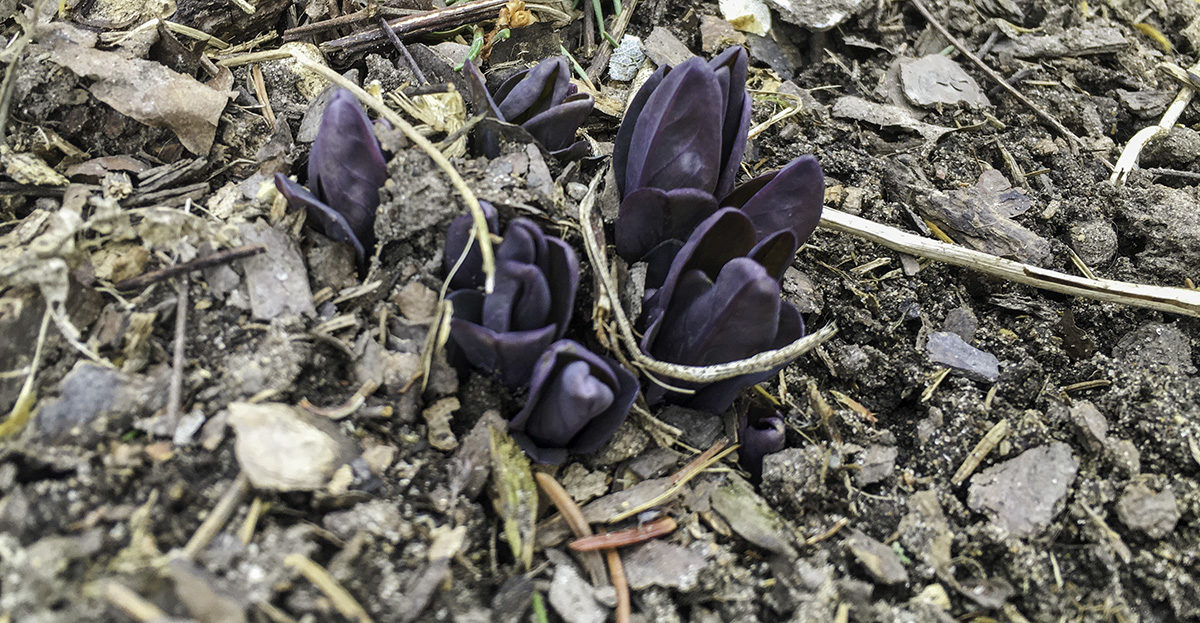 I didn't intend to start cleaning up the garden over the weekend. The thermometer never got over 40 and there is snow cover on about 40 percent of the garden. But on Sunday, after  walk on the beach with the dogs (in which we saw two bald eagles fly just overhead, quite a rare sight here), the sun was warm and I thought it might be a good time to check on the status of the climbing rose I buried in fall.
Three hours later I had unearthed the rose—laid on its side and buried to try to keep the canes from freezing out as they have in the past—and found fat buds (yay!), raked out a bed off the deck, cleaned up the chive hedge in the circle garden and even managed to get a little color on my face (pale Wisconsin skin hasn't seen the sun in a looooong time). By the time the wind picked up off the lake to provide an uncomfortable chill I had accomplished a small amount of the many tasks that lie ahead for spring. But I may as well have finished the whole list for the amount of satisfaction I got from it.
That's how it goes at this time of year thought. Mundane gardening tasks are joyful (well, most of them, anyway). Slowly you relearn how to get lost in the garden for hours at a time. You find fat buds on a climbing rose that you buried and you realize that the garden will come through another winter again. 
Almost there.