Judging by my overflowing email inbox this weekend, I guess holiday shopping season is fully upon us, and that means that it's time for a few gift guides. And I'm starting it off with my guide to practical gifts for gardeners.
By the way, many of these items might be on sale or be offered with other deals, especially today, but I didn't want to list them because those seem to change hour by hour. What gardening gear are you shopping for this year?
Some affiliate links may be included below. If you buy through these links I may receive a small commission. See my full affiliate disclosure policy here.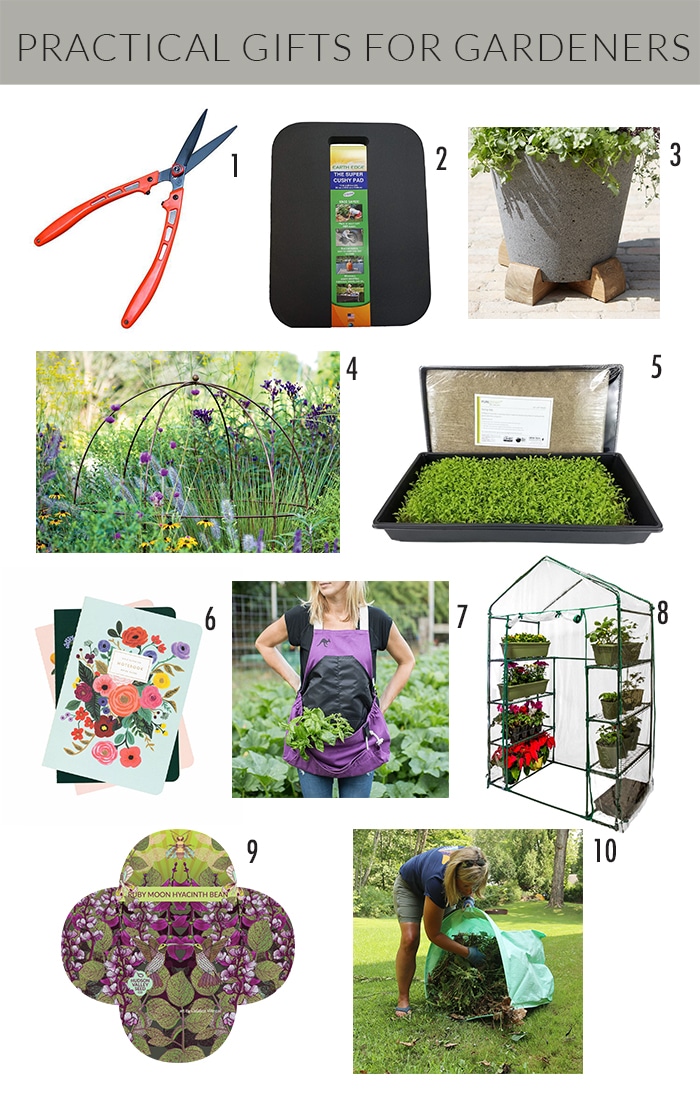 A few of the items below are available with free two-day shipping through Amazon Prime. If you aren't already a prime member you can get 30 days free (just enough to get you through the holiday shopping season and maybe catch a few bad Christmas movies on Prime video) here.
I've extolled the virtues of a properly sized, amazingly crafted spade over and over here, and by now you all know that my holy grail garden tool is my Sneebor Ladies' Spade. In the interest of offering another suggestion, however, I give you these ultra sharp Japanese hedge pruners. Because if there's nothing else you do in 2019, it should be to master the art of boxwood pruning. Lightweight Saboten Hedge Shears
 I've never been one to use a kneeler in the gardener; it's just another thing to have to haul around. But I'm starting to value my knees a little more these days, and if I'm going to go for a kneeler I'm going cushy. This one is 2 inches thick and I've been told it's great for sitting on bleachers at games too. Earth Edge Kneeling Pad
I think these are the nicest looking pot feet around. I have them under all my pots that need a boost. The round feet have a more traditional look and the square feet are a bit more modern. Teak Pot Feet
Every gardener will have a use for this cage support. (I added one to the garden in summer and it's just plan pretty, not to mention functional.) Jardin Bird Cage Support
Micro greens are all the rage and with all the fuss about contaminated lettuce, they are more appealing than ever. This kit is a good way to get started. Hemp Organic Micro Greens Kit
These notebooks are simple and beautiful, perfect for a casual garden journal. Garden Party Notebook Set
The gardening apron you're going to wish you had thought of. I'm a Roo Apron convert. Roo Apron
I love my temporary greenhouse. This one is a little smaller than the one I have, which isn't a bad thing as it's much easier to find a spot for. It's a great way to get a head start on the gardening season and harden off plants. Walk-in Greenhouse
Hudson Valley Seed's art packs are so beautiful. A selection of them would be a wonderful gift for any gardener. Art Pack Seeds
I told you this was a guide to practical gifts for gardeners. These debris clean-up bags aren't fancy but gardeners love practical things, even if they aren't the prettiest. I love these. Yard Debris Bags