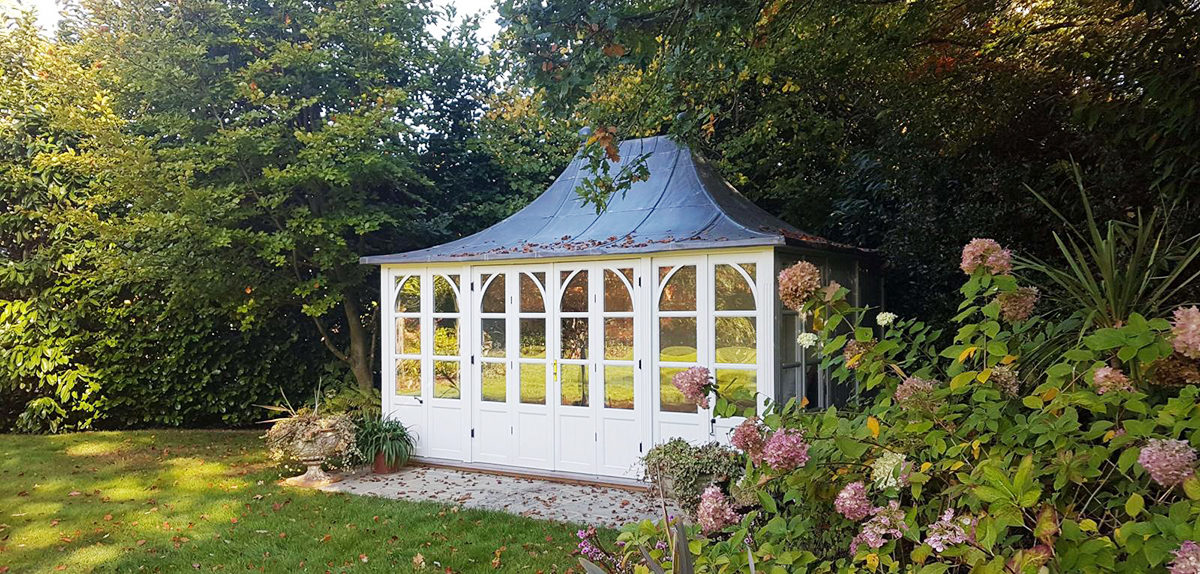 First we covered practical gifts for gardeners, but now we head to dream gifts: the amazing, the luxurious and the downright absurd. There is one gift that I didn't have a proper illustration for that definitely falls under the dream gift category in my mind: Someone to help in the garden.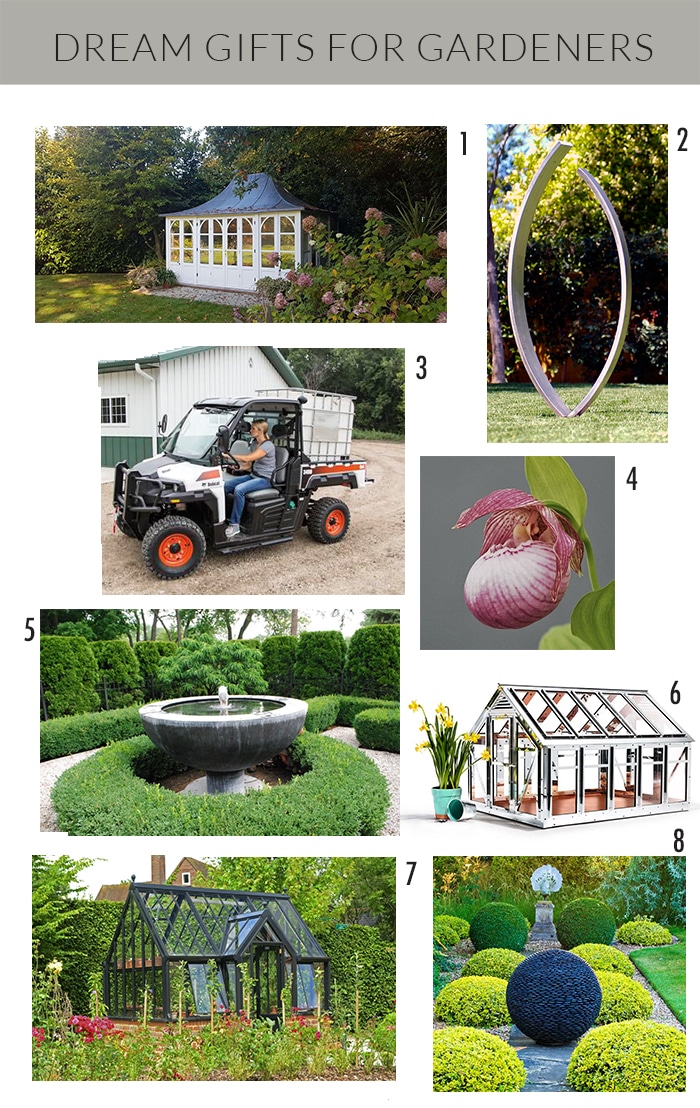 1. Cheryl's she-shed has nothing on this amazing summerhouse/potting shed. I'd not only do a hell of a lot of potting in there, I'd also probably throw parties in it just because. HSP Garden Buildings potting shed, starting at $13,420.
2. Up the style factor in any garden with a beautiful modern sculpture like this one. Embrace sculpture by Jennifer Gilbert Asher and Mario Lopez, $3,620.
3. This is a giant Bobcat utility vehicle that I think you can put attachments on to scoop stuff and haul stuff around. Oh the convenience. Bobcat 3650 utility vehicle, starting at $25,800.
4. Can you imagine a mass planting of lady slipper orchids (hardy, of course)? One might not be an unreachable dream, but a whole bunch would be a financial commitment (that I fear could be rapidly wiped out by deer). By the way, if you're buying lady slippers, make sure they aren't harvested from the wild. Cypripedium 'Sabine' from Plant Delights Nursery, $72.  
5. Pick any fountain from The Branch Studio and you've entered dream territory. This one is so beautiful, particularly with that boxwood hedge around it. Hemisphere fountain, $7,650.
6. I'm including this purely to add some absurdity. It's a sterling silver greenhouse from Tiffany and Co., but as you can tell from the plants added for scale you won't be growing much in it. It's only 20 inches long by about 18 inches high. Sterling silver greenhouse, $275,000.
7. Oh to have a Hartley Botanic greenhouse in the back yard, particularly one from their Victorian collection in a black finish. Hartley Botanic Villa greenhouse
8. David Harber's "Dark Planet" sculpture, made from stacked pieces of slate, is also lit from within. Like a gorgeous, giant bowling-ball-style orb for your garden, only one million times better. Dark Planet sculpture.
What's on your dream gift list this year?