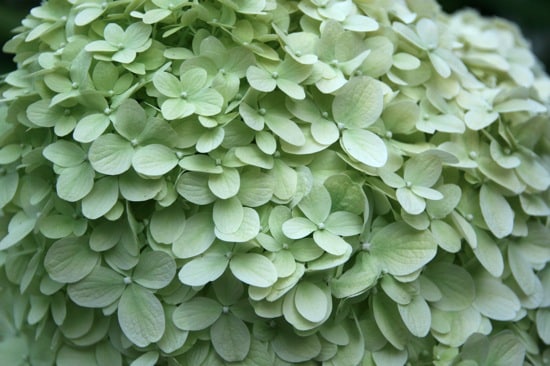 I know I go on and on about hydrangeas, and particularly Limelight, but I simply can't help myself.
I mean look at how many petals are simply packed into this flower.


 
And the blooms on my older Limelight are enormous! Of course all I have for scale is my hand, so here's a picture of me feeling up my hydrangea blooms. Awkward.


 
The blooms on the new Limelights that I planted by the deck are significantly smaller, which is not surprising, but are also much whiter, although I'm wondering if that has more to do with exposure than age.