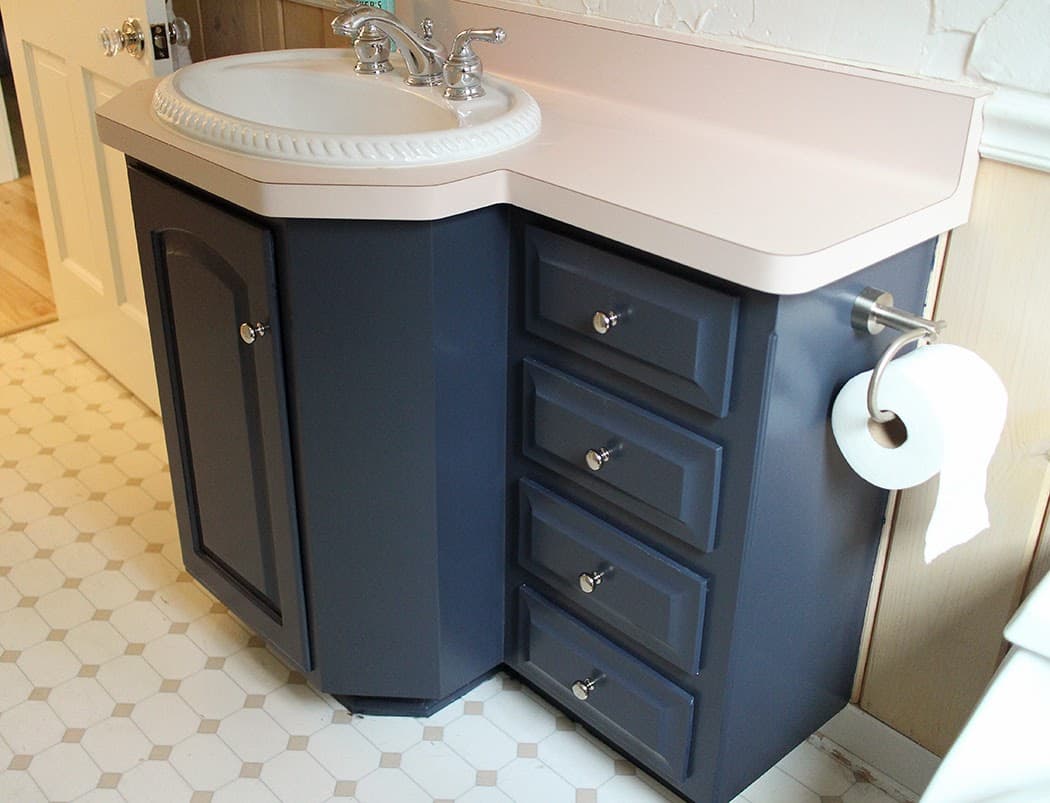 The vanity that is. I did this several weeks ago, actually, but forgot to tell you about it.It is now Hale Navy (satin finish) and I'm finally satisfied.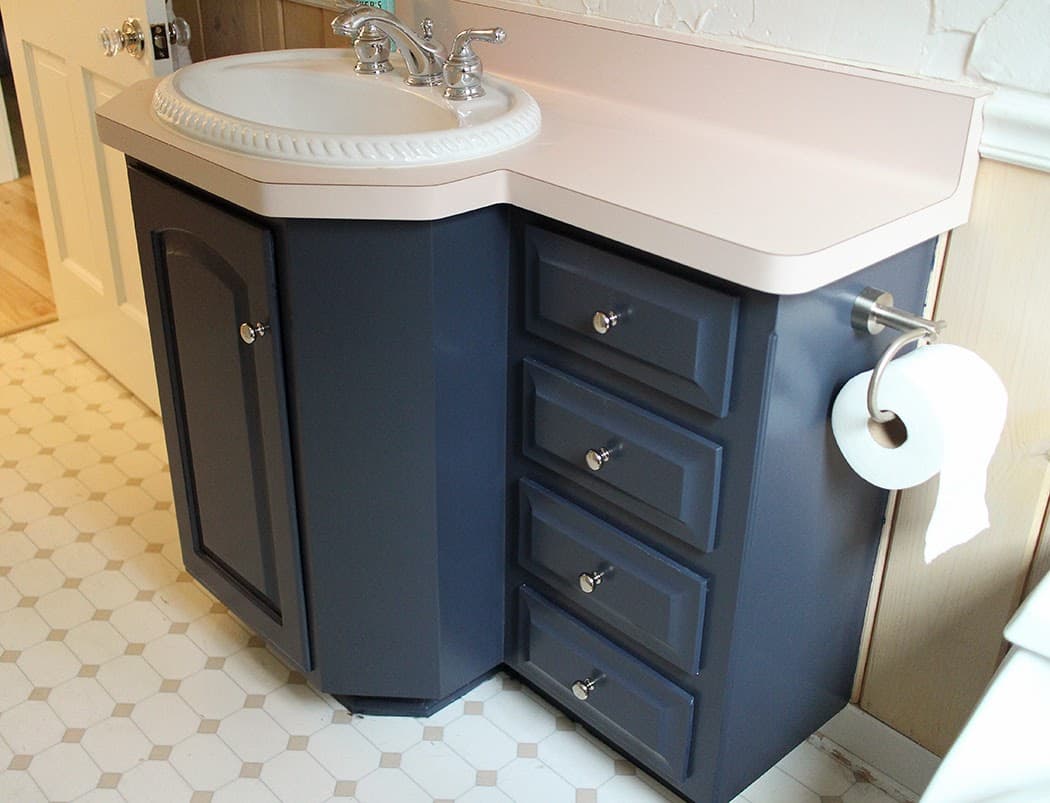 You may recall that I originally painted it Hudson Bay (satin), but felt like it was too slate blueish and just dull.

Hudson Bay (sanded) on the left, Old Navy on the right and Hale Navy up in the first picture.
So I repainted it with Old Navy in semigloss and we lived with it like that for a couple weeks. But every time I walked in there I felt like it was purple (and I don't like purple) and icky shiny not good shiny.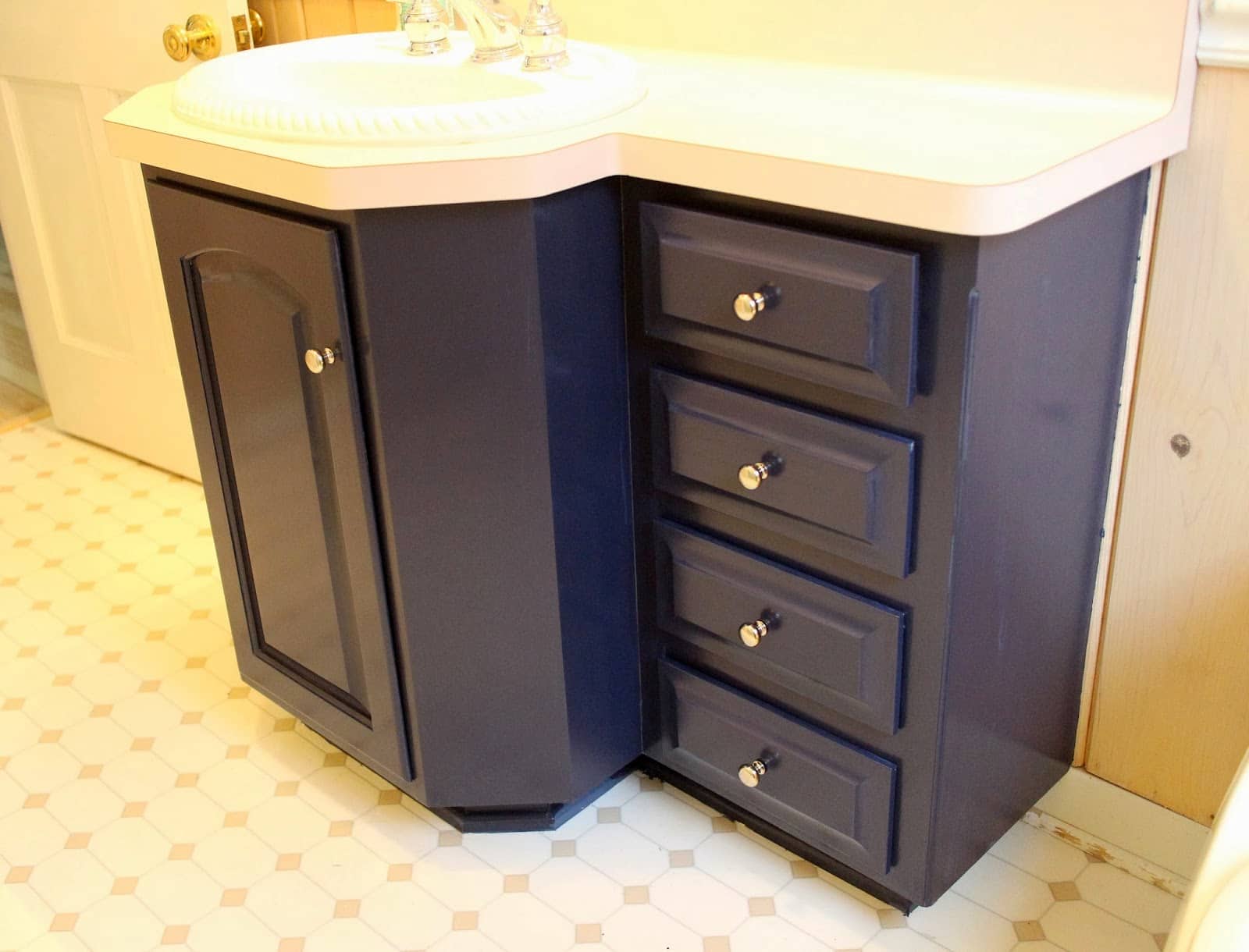 Shiny semi-gloss Old Navy (and I actually put another coat on after this).
It bugged me enough that I actually disliked the vanity more than before I had painted it at all.
So I bought more paint. This time it was Hale Navy, which is a very black navy but not at all purple, and I went back to the satin finish.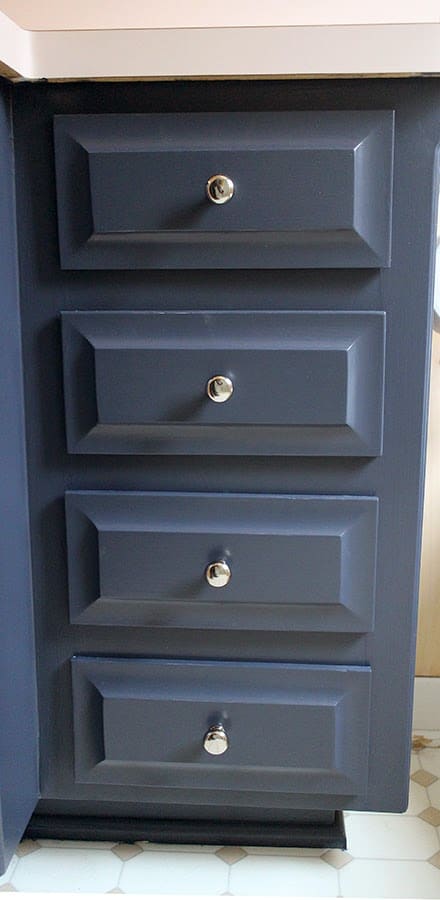 Hale Navy
Thank goodness, the third time was the charm. I really like it now. That's as far as the bathroom has gone though, and frankly, as far as it will probably go for awhile. After all, we're now into that spring rush when I'm busy trying to finish up everything I need to get done before gardening season begins.
Plus, it's way better than where it started.