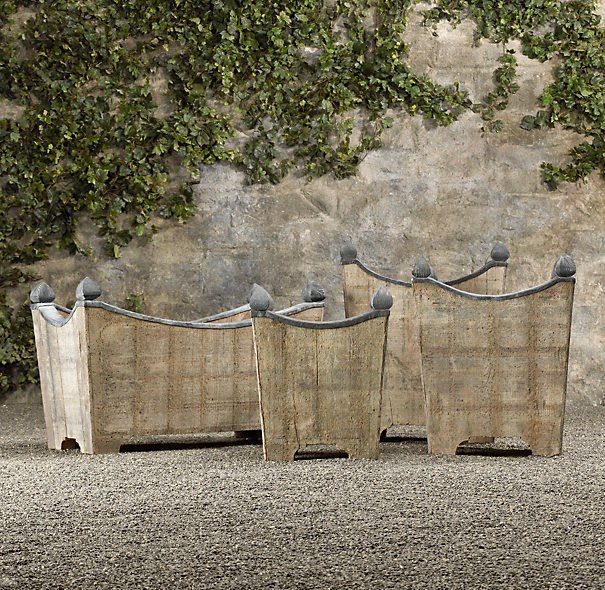 Over the weekend I went to the lumber yard. I guess that's what you'd call it anyway. It was a place that specialized in hardwood.You may be wondering why a person like myself, who has been known to paint every bit of wood she sees, would be at a lumber yard, much less one that was a full hour's drive away.
You will probably not be surprised to find out that it is related to the garden.
A few weeks ago I noticed that the very large planter by the front door was crumbling. It was a deal when I bought it and I think it's been there for a good five years without ever being moved, so I can't say I haven't gotten my money out of it. I don't know what the construction of it is, but it is plenty light. Unfortunately there are holes on both sides that the soil will start spilling out of as soon as it thaws enough to actually move. I had Mr. Much More Patient look at it to see if there was some kind of fiberglass patch we could put on it but he declared dead.
So I've been on the hunt for a very large planter. I need something that can stay out all winter because I love to have greens in it all year, plus I don't want to have to move and store a container that large. But large planters are A.) hard to find and B.) really expensive.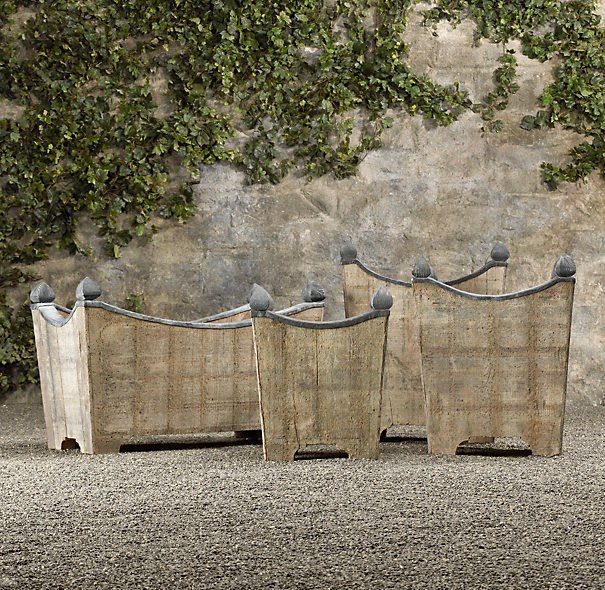 This is very rough inspiration for the planter we're hoping to build.
Restoration Hardware has some beautiful wood planters and lately I've also been taken with Versailles planters. That was until I learned that real Versailles planters are well over $1,000 and the Restoration Hardware wood planters average about $700 for the size I'm looking for. That is definitely not happening.
I can't build a fiberglass or ceramic planter, but I can build one made from wood.
This post, though, is not about building that planter, which has not happened yet. It is about the lumber yard where I ended up whilst looking for wood for said planter.
I wanted white oak for the planter because that's one of the things I liked about the RH planters. As it turns out, Home Depot doesn't carry white oak.
And that's how I found myself driving through a rather bucolic area of the state to get to the lumber yard.
It was one of the more intimidating places I've ever shopped. It's really meant for skilled woodworkers who know something about wood. There are all kinds of grades of lumber and none of the boards were the same width. It's not like at the big box store where you walk down the row until you get to the white oak section and then to the 8-inch board section.
Fortunately after about 15 minutes of looking around realizing I was in way over my head, I found an employee and immediately fessed up to knowing nothing and needing a lot of help. Although I had done a little bit of research online about grades of lumber, I didn't mention any of that and just claimed complaint ignorance in all matters wood-related. It wasn't far from the truth.
We looked at the "shorts" bin, the select white oak and the common white oak. And then he found out I was making an outdoor planter with it and suggested I not spend the money on kiln dried wood that would just soak up a bunch of moisture anyway. He took me outside and found a stack of 8-inch wide boards that were about an inch and a half thick, which is pretty hefty. Then he said they could plane them down to an inch, so while they were doing that, I had some time to burn inside.
And what I found was a treasure trove of interesting and beautiful wood. Most spectacular were the hundreds of live edge pieces they had. Enormous (some at least 10 feet long or more) to side-table sized, these tree slices were just gorgeous.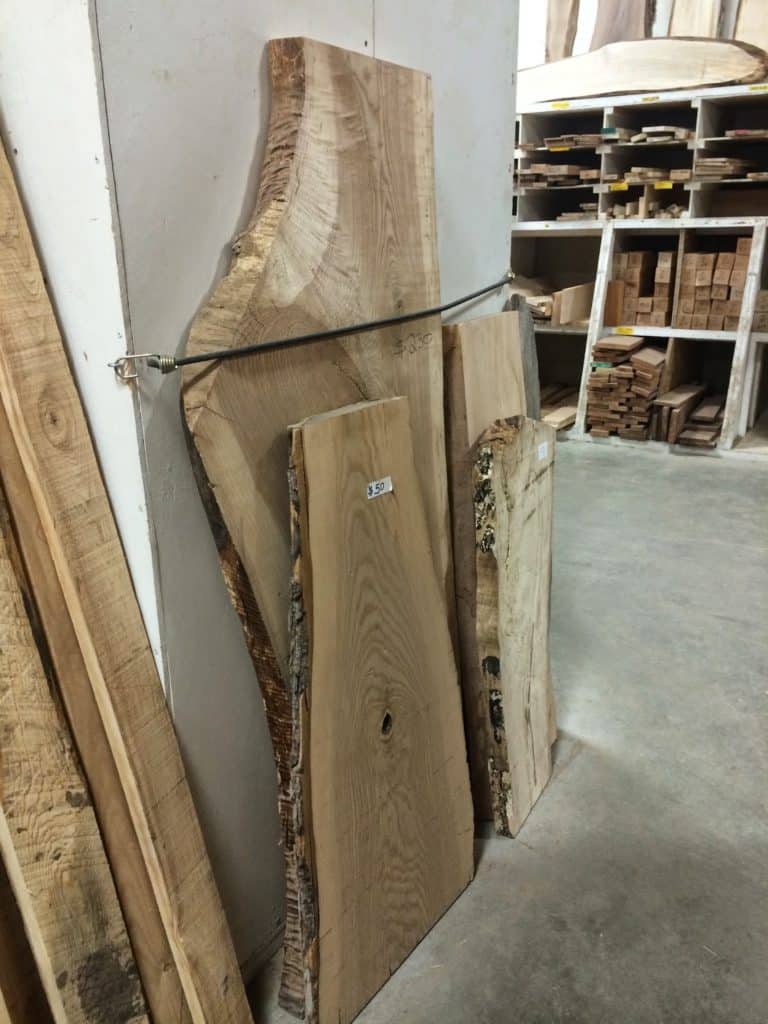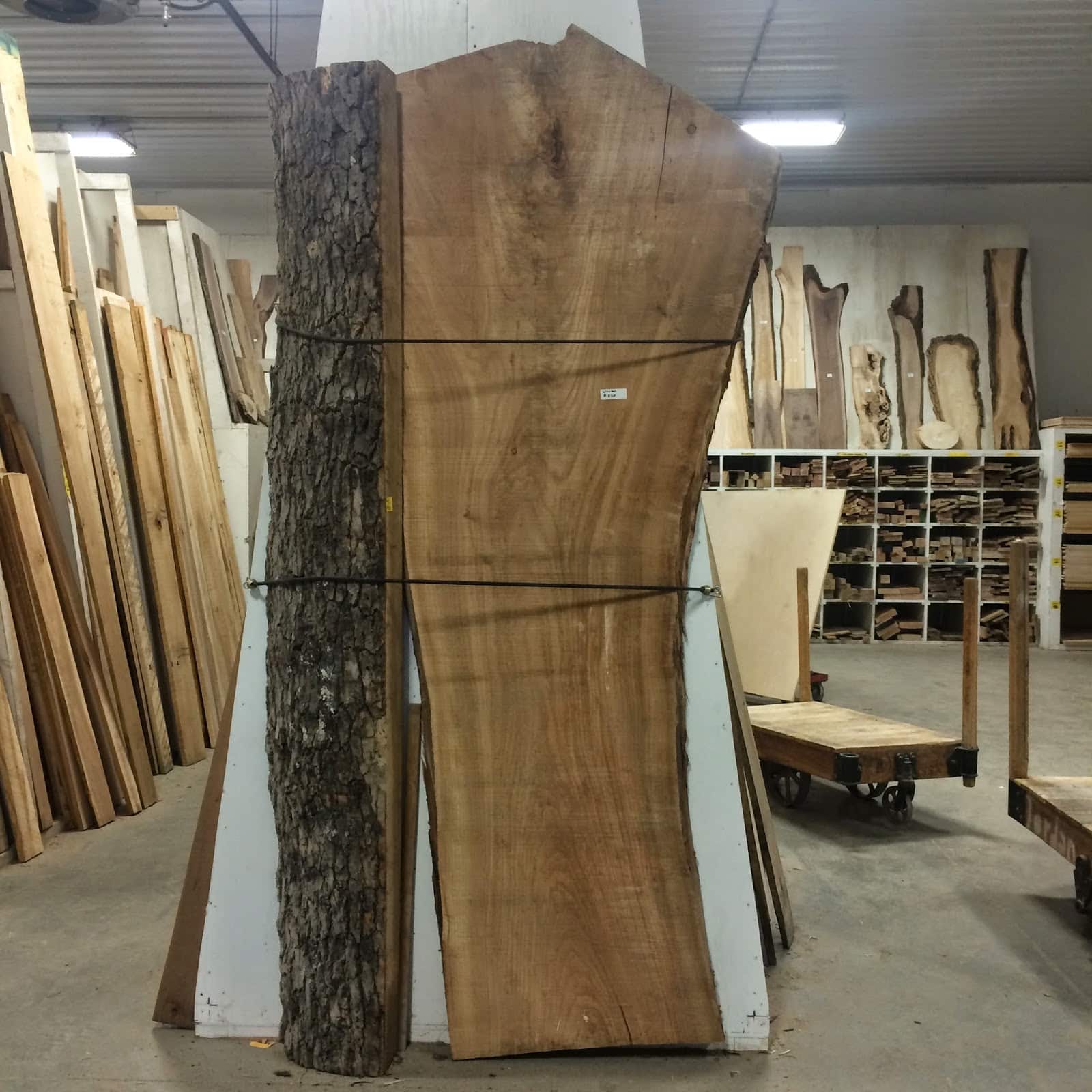 This piece was mammoth. At least 9 feet tall and 4 feet wide on the top. I think the price on it was $500, which I didn't think was that bad.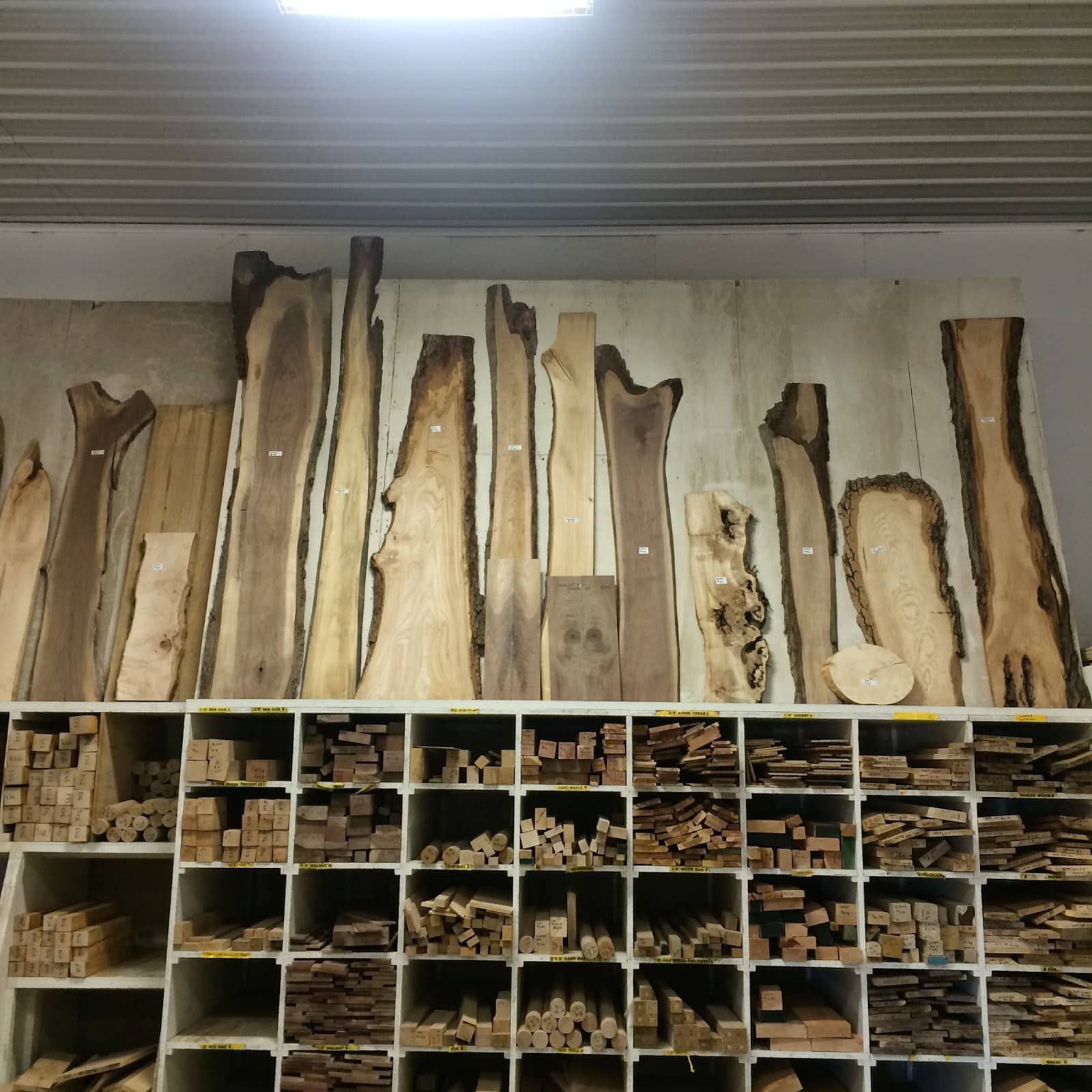 This wall of slabs were all thinner and smaller, maybe appropriate for a coffee table or something. All the bins below were full of legs for turning.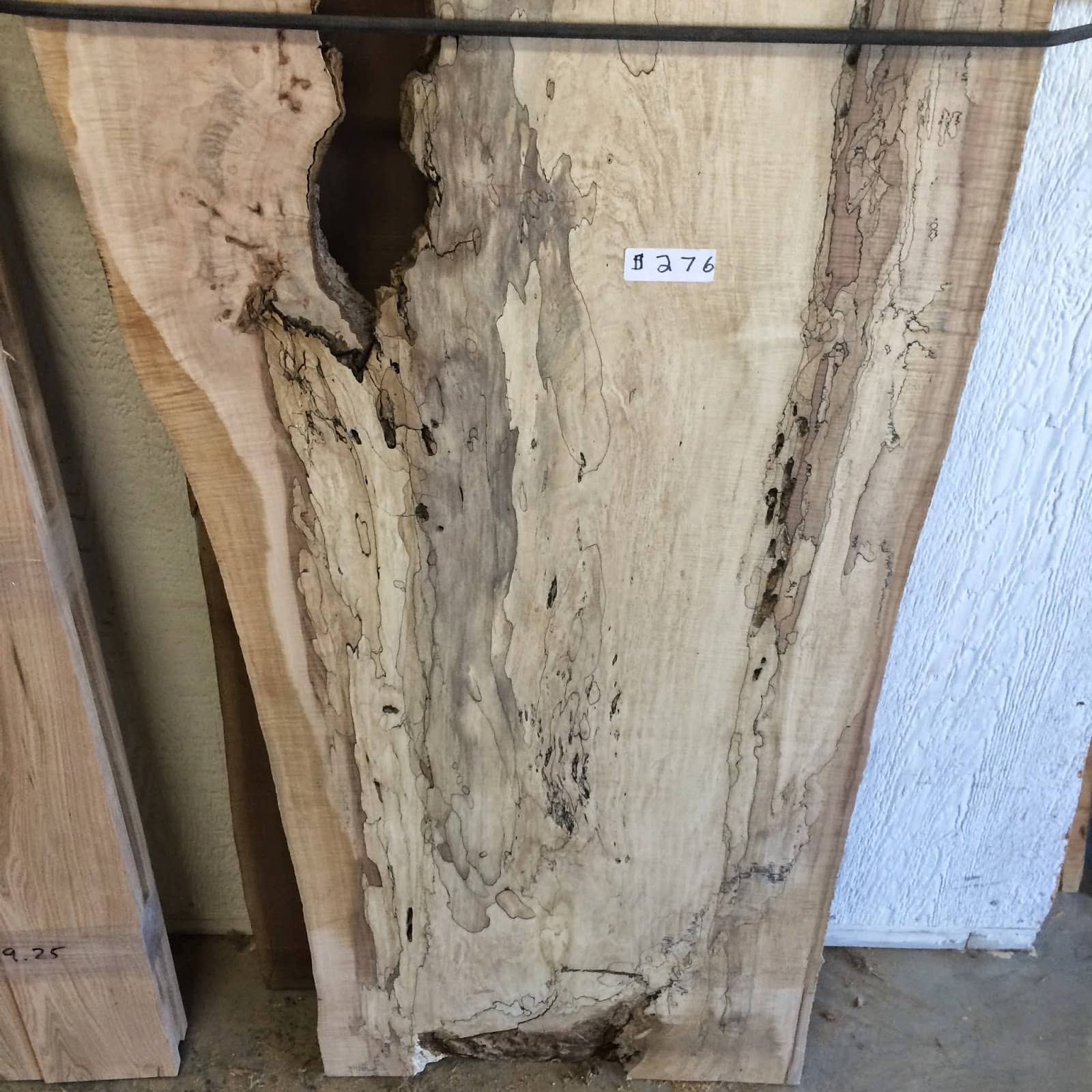 This is some kind of fancy maple. I thought the texture on it was phenomenal.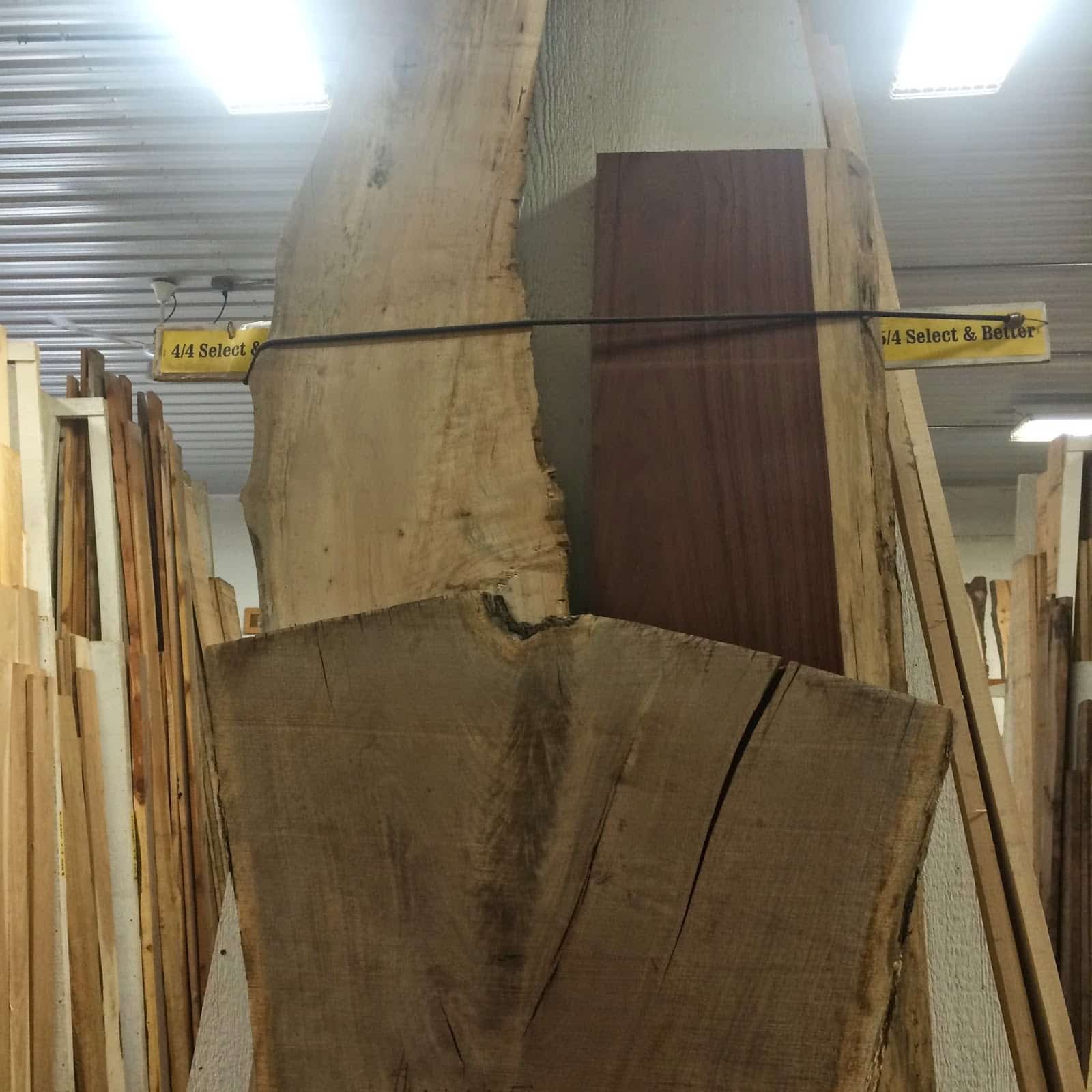 I don't know what kind of wood the board on the top right is but I loved how it was deep and dark on the inside and then there's some sapwood on the edge that is light.
Then there was the array of amazing and exotic wood. Bird's eye maple, walnut, purple wood, red wood, zebrawood. It was all inspiring.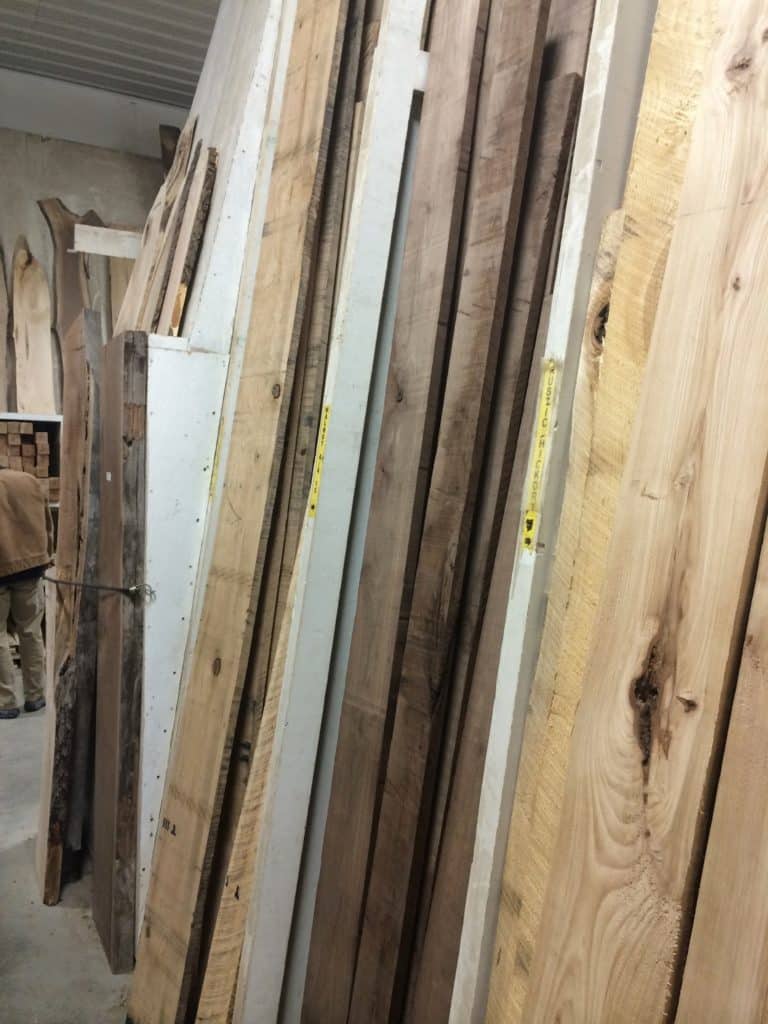 The walnut boards in the middle were just beautiful.
Zebrawood is so amazing. Those prices are per piece, by the way.
One of my favorites was something called ziricote. It was super dense and dark with a beautiful grain. One piece had a bit of light-color sapwood on the edge that made it that much more interesting.
My mind was racing the whole time trying to come up with simple projects I could incorporate some of this wood in to.
Fortunately I didn't come up with any. I say fortunately, because I can imagine putting a big dent in the credit card bill there.
Here's what I left with.
I'm looking forward to telling you about the planter project when we get going on it. What I can tell you already is that this is going to be the heaviest planter in the world. I think we're going to have to do the final assembly in place because I can easily see it topping 100 pounds by the time we're finished with it.
*Update: I've had several people email me for information about this place and I'm happy to share. It's called Kettle Moraine Hardwoods and it has two locations in Wisconsin. Check out their website for more information. And if you go there and buy great wood and do something fantastic with it, I want to hear about it!