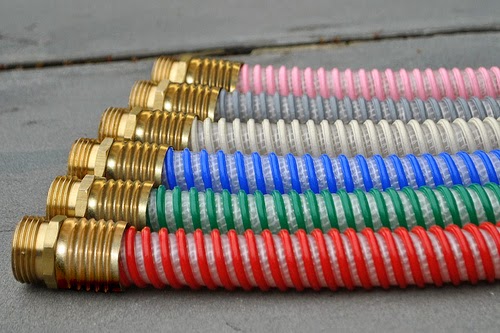 Every day this week I'm giving away one of my favorite gardening tools. I've written about all of them and I'm hoping that whoever the lucky winner of each item is will share my enthusiasm and fall just as in love with these tools as I am.
I'm kicking off this big week by giving away a hose. OK, I'll admit, hoses aren't flashy and they aren't the most exciting things in the world, but I'd be willing to bet that most gardeners use them more than any other tool in their garden. And if you've ever had a bad hose, you know how frustrating they can be.
Here's what I require in a hose: It needs to be light enough to move around easily, but large enough to have enough water flow to power a water wand or sprinkler (I briefly tried one of those light, skinny garden hoses and I could even use my water wand with it because there wasn't enough water pressure). It needs to have heavy-duty brass ends that last and don't leak. Crucially, a hose must not kink. On the scale of terrifically frustrating things, a kink down the line of your hose is right up there with metal folding chair legs that insist on intermingling.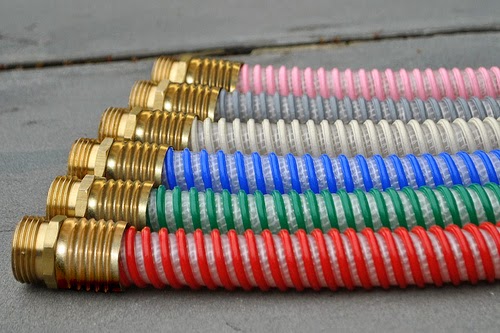 I found the Tuff-Guard Perfect Garden Hose four years ago and I've been using the same two since then. Having and intensely using a hose for four years is a first for me, so in addition to having all the attributes that I require in a hose, it also has longevity. I can't tell you how nice it is to pull a hose out of the garage in spring and know that it's just going to work. It's not going to leak or have developed a random hole or somehow grown a kink that will not come out no matter what over winter.
I've written about this hose before, including here and here.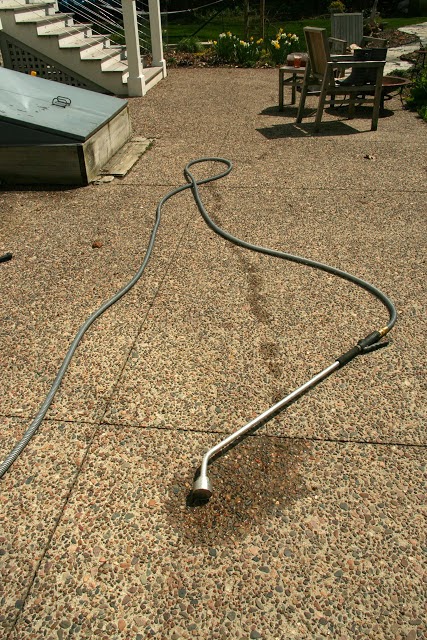 The nice folks at the Perfect Garden Hose have agreed to give away a 50-foot hose in any color to one lucky winner. I have boring old gray so that it blends in with the patio a little better when I get lazy and don't coil it up, but it comes in a bunch of fun colors.
Entering is easy: Just use the Rafflecopter widget below to log in and then leave a comment (go to the bottom of the post and look for the highlighted # of posts link) telling me what color you want your hose to be or just what your favorite color is. Additional entries can be gained through other tasks in the widget. I'll pick a winner on May 5.