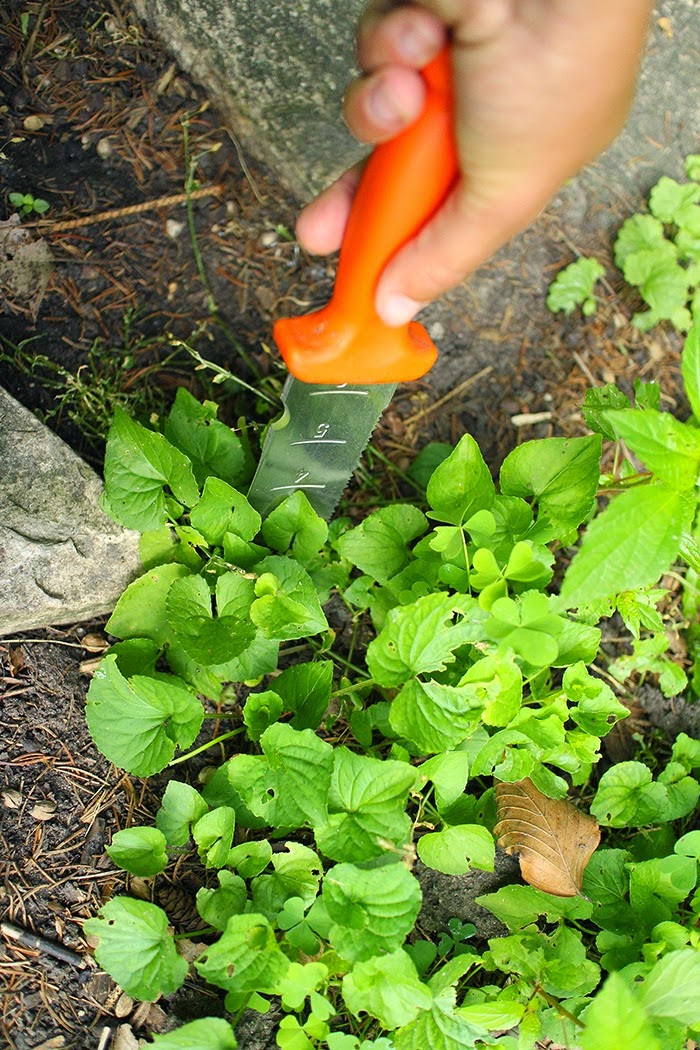 I've written about the prize for the second day of giveaways this week so many times on the blog, regular readers are probably sick of hearing about it. But the fact is, you'll rarely find me in the garden without a hori hori (or a soil knife, if you prefer the term).
A hori hori does almost everything I need a hand tool to do. Most often I use it to weed, either by popping up them up, or by digging deep and cutting the root. I also use it to plant smaller plants, using it sort of like a trowel. I also deadhead with it, cut open bags, trim twine and generally walk around the garden feeling like a badass (carrying a giant knife will do that).
Last year I talked about the hori horis I've loved before. I ended up getting the A.M. Leonard Deluxe Soil Knife and I've been using it for a year (and wrote about it here). I've found it to have some important benefits over other soil knives I've used. For one, the handle is rounded and much more comfortable in your hand. It is also bright orange which is a much bigger deal than I realized. Because I often stick my knife in the ground, I used to lose them all the time. For weeks at a time. The orange helps with that a lot.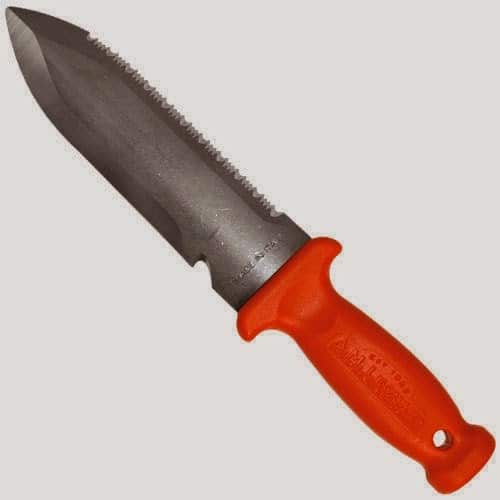 So today I'm giving away an A.M. Leonard Deluxe Soil Knife to one lucky reader. This one's on me because that's how much I like this thing. I bet you will too.
To enter, use the Rafflecopter widget below to login and leave a comment telling me about your favorite garden tool.
IMPORTANT: In order to leave a comment, you need to go to the bottom of the post and click on "50 comments" (or whatever the number is up to) in order to leave your comment. I've made it bigger and highlighted it to help you find it. Additional entries are available by liking The Impatient Gardener on Twitter or Instagram.
Yesterday, several people reported problems with commenting. I've changed the commenting form view in hopes that that will help (apparently with the way it was, you had to have third party cookies turned on in your browser). If you have a hard time commenting, just drop me an email at impatientg[email protected] and I'll make sure you're entered.
I'll pick a winner on May 6. And don't forget, you can still enter to win a Perfect Garden Hose.