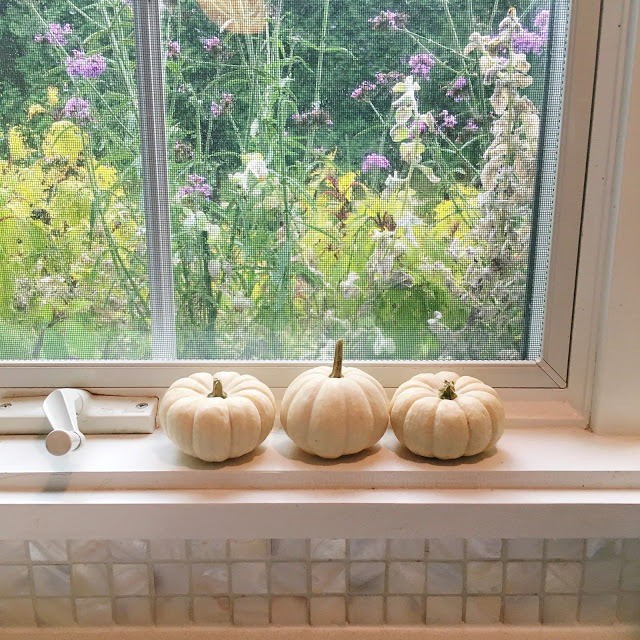 I'm sure you're confused about what Monday Musings are. Well, they are Friday Finds when you were too busy on Friday to do Friday Finds but didn't want to wait a whole week to share some goodies. And god forbid I not use alliteration in a headline.I decorated the house for fall.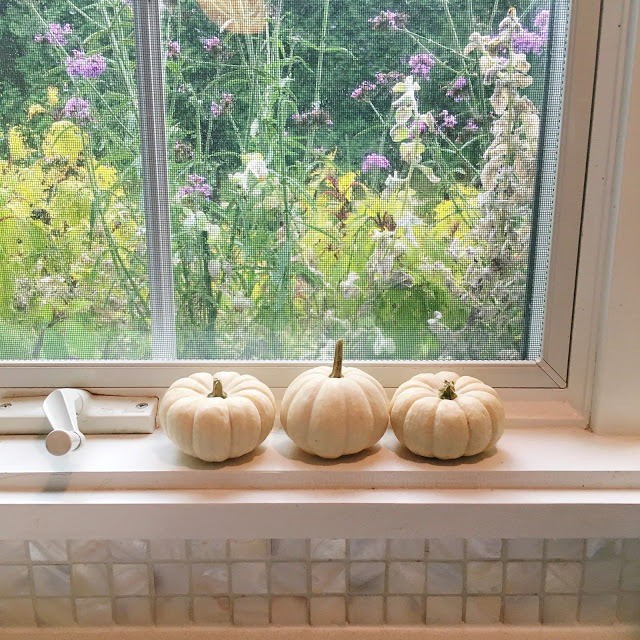 Yep, that's it. I've never been much a theme decorator beyond Christmas. I hate storing decorations. Decor that can go in the compost pile suits me well.
Some affiliate links have been used below. Thanks for your support of this blog!
Margaret Roach has an excellent post/podcast on the proper way to plant trees. A lot of the thinking on this has changed in recent years and I find myself frequently in the position of defending the "new way" of planting trees and shrubs.
Few people are fortunate enough to have big windows in their basements, but even without them this space would be pretty darn fab.
I've been listening to Monty Don ("Gardeners' World" presenter and Britain's favorite gardener, or so they say) narrate his new book Nigel: My Family and Other Dogs. Monty is quite a talented writer and I thoroughly enjoyed hearing him narrate this book, which is rarely how I feel about author-narrated audio books. It is about the dogs he's shared his life with and quite a bit about his garden as well. In it, he works his way through the life and times of most of the dogs he's shared his life with, which means it also deals with their deaths and shed tears more than a few times while listening. If you're a dog lover you will too, but with such an enjoyable read/listen, it's worth it. I highly recommend it, especially if you're a gardener who happens to share their life with dogs.
I struggle with hair products but have settled more or less into a few things that work for me. But I was struggling to find something to use occasionally as a clarifying product. After reading a lot of good reviews I gave this "purifying scrub" a try. It's got a weird texture (like a body scrub), but it does lather up and my hair has never felt cleaner. My stylist has been encouraging me to stop washing my hair every day, and I try, but I don't love it. With this there was absolutely no need to wash my hair the next day. This stuff is crazy expensive but you don't need much and it is so worth it.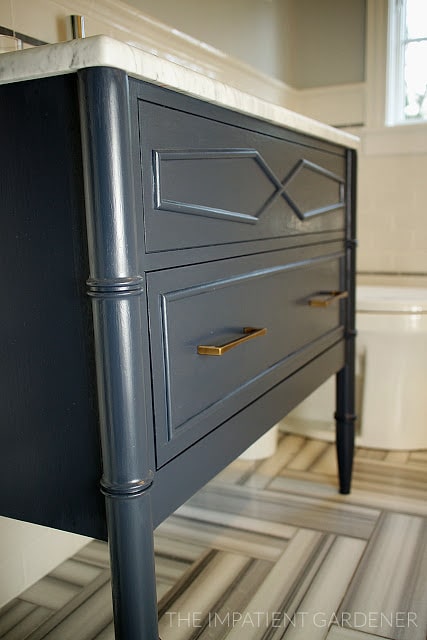 Our downstairs bathroom vanity.
This is a pretty amazing round up of bathroom vanities. I hope to never need one again, but something like this sure would have come in handy when we were redoing our bathroom. In the end, Mr. Much More Patient helped build one custom because we had to keep it very shallow.