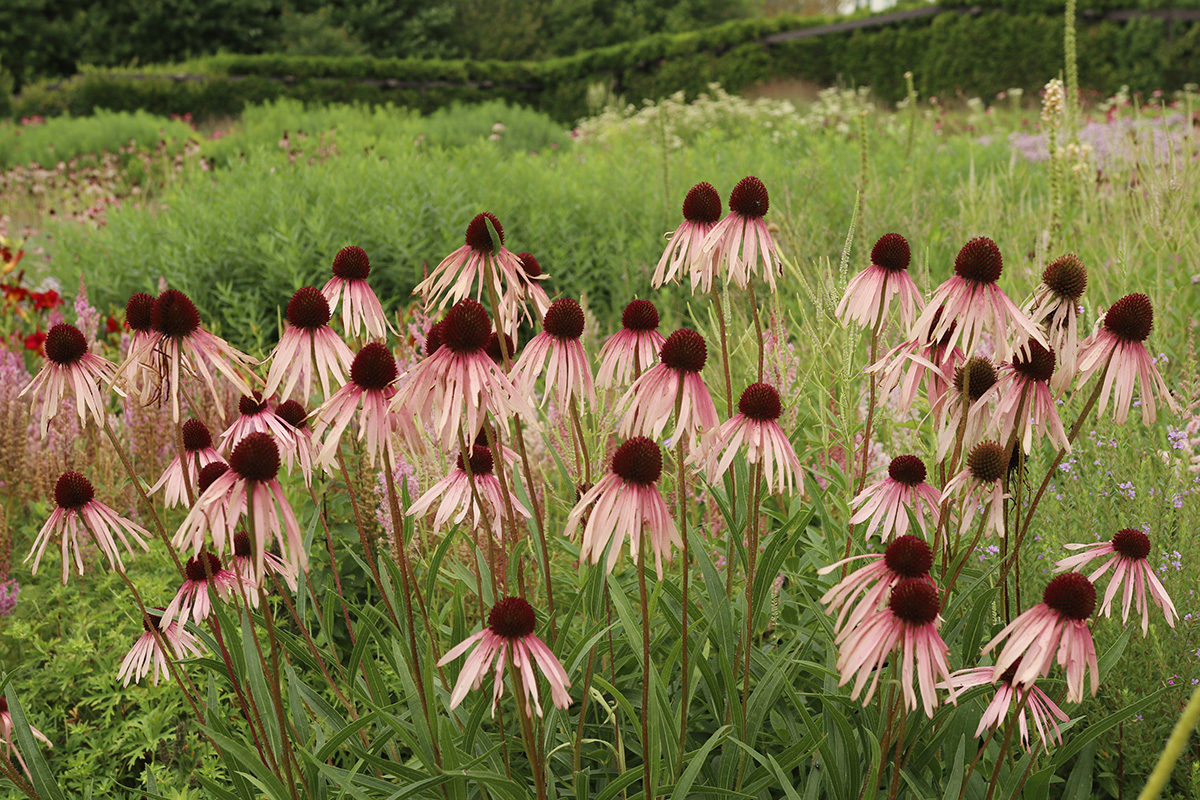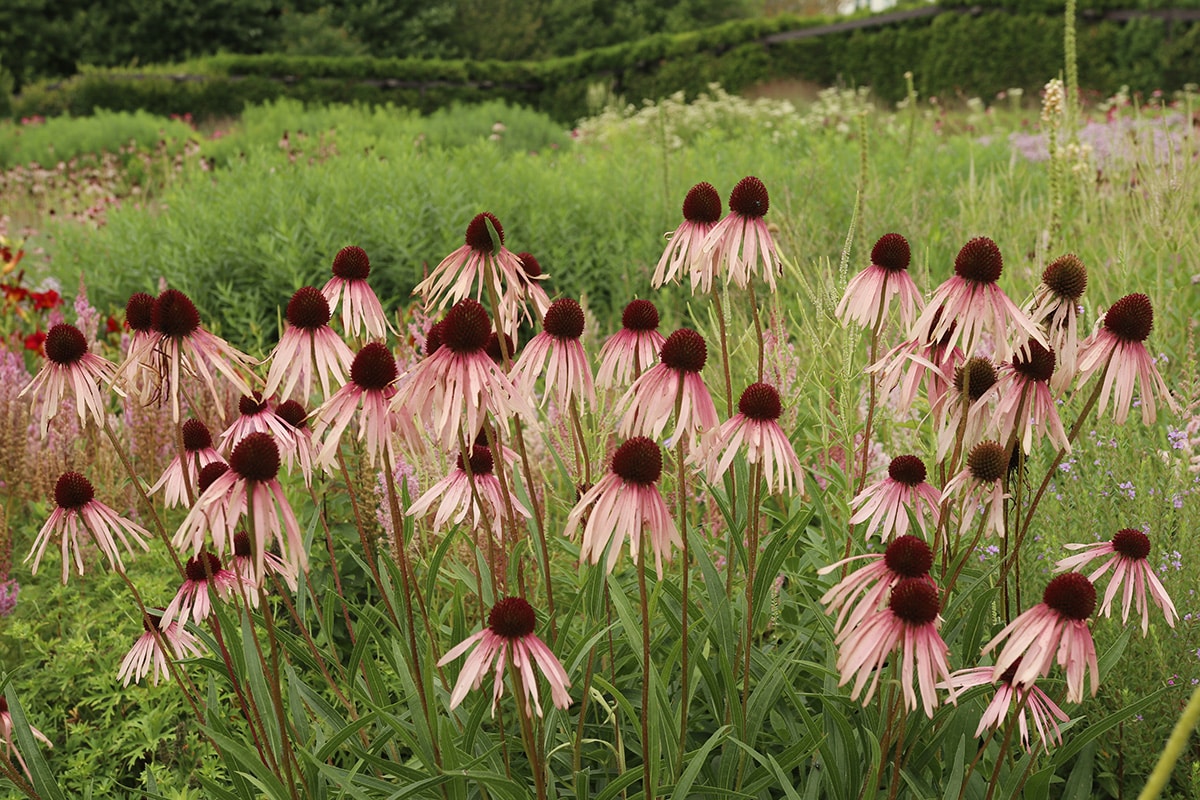 Whenever I'm in Chicago I try to take a stroll through the Lurie Garden in downtown. I realize that the whole point of Piet Oudolf's iconic design is that looks great all the time, just in a different way (and in a way that sometimes redefines what looking great means for a garden), but it never fails to amaze me how different the garden is every time I go.
On a quick walkthrough the week before last, the garden looked amazingly lush giving the mid-July date. The salvia "river" the garden is famous for had long gone over, but the rattlesnake master (Eryngium yuccifolium) was taking center stage along with a host of backup players. 
Coneflowers, too, were making their annual debut. I used to think the droopy petals of Echinacea pallida were a little depressing. Now I love the shuttlecock look of this coneflower and recently added several to my garden. 
I love the juxtaposition of the natural garden against the city's buildings. 
The entire garden weaves together in an undulating tapestry.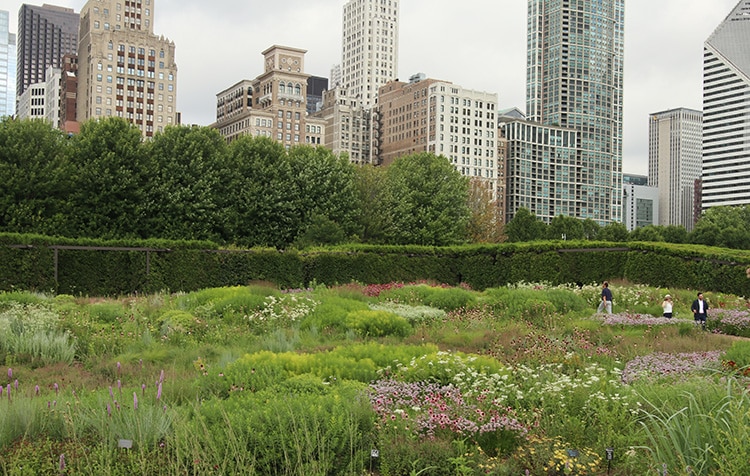 'Summer Beauty' alliums are also making their presence known.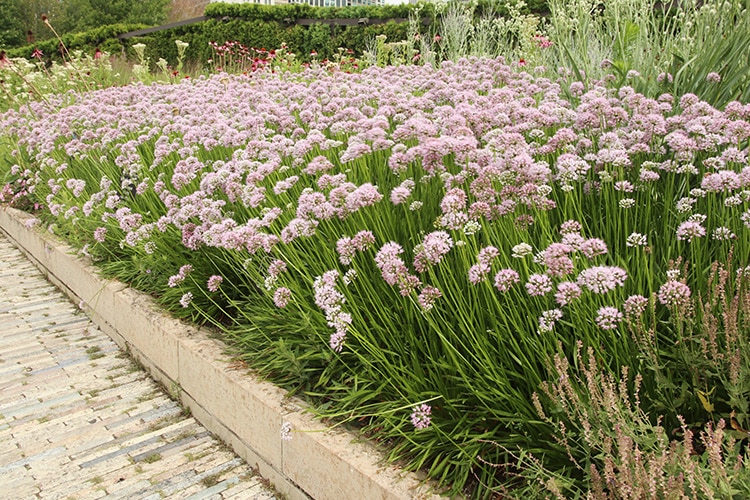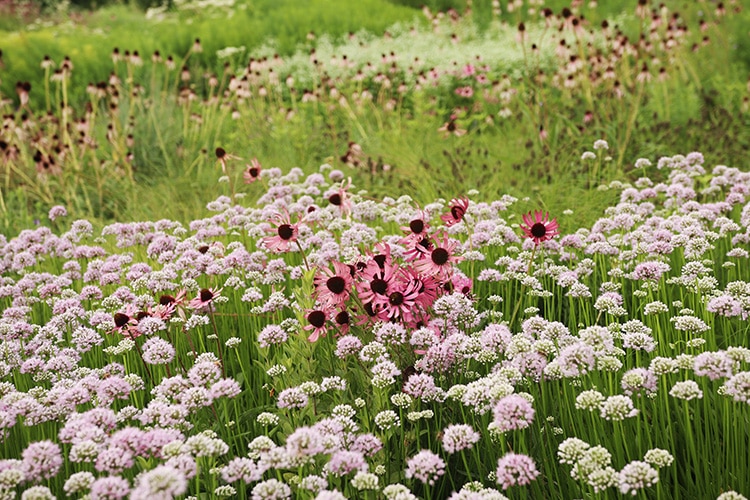 I always leave the Lurie Garden with an idea of something I'd like to add to my own garden and this time it was transpapent moor grass (Molinia littorals 'Transparent'). I love plants that have movement, but the the see-through nature adds another dimension to the garden.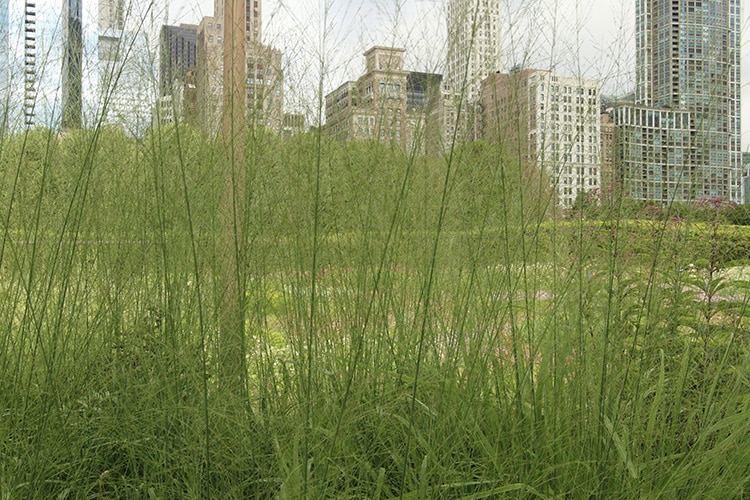 This isn't the first time I've seen mountain mint (Pycnanthemum pilosum), but every time I see it I make a mental note to find a place in my garden where it can be free to spread out a little. 
I also fell in love with this feathery plant with the dark red stems:  sea lavender. It's going on my short list as well.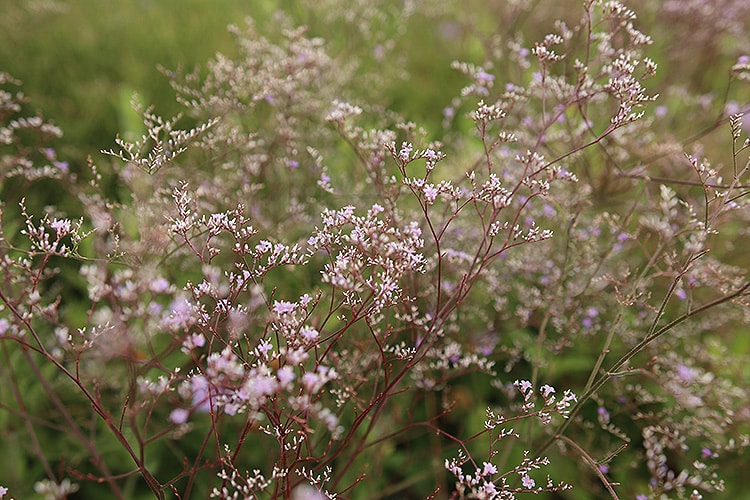 The Lurie Garden is adjacent to Chicago's Millennium Park, which is a delight all on its own and I admired these Catalpa trees on my way across the wavy metal bridge that leads to the garden.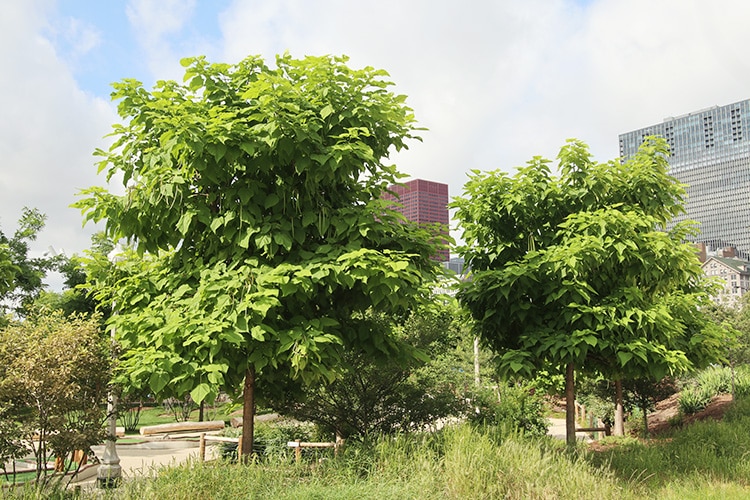 The Lurie Garden has wide paths made of the most wonderful now-aged wood, which manages to reflect the buildings surrounding it and still complement the plants.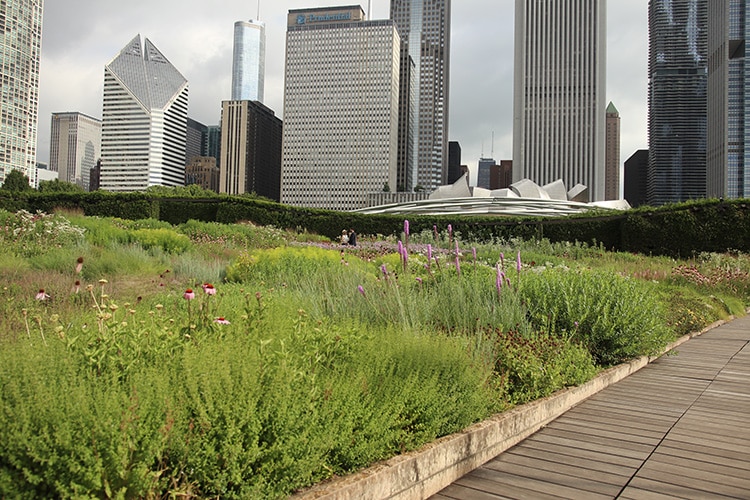 If you find yourself in Chicago, don't miss the Lurie Garden. It is little treasure in the midst of a bustling metropolis and I guarantee you will take a little something away that will inspire you in your own garden.