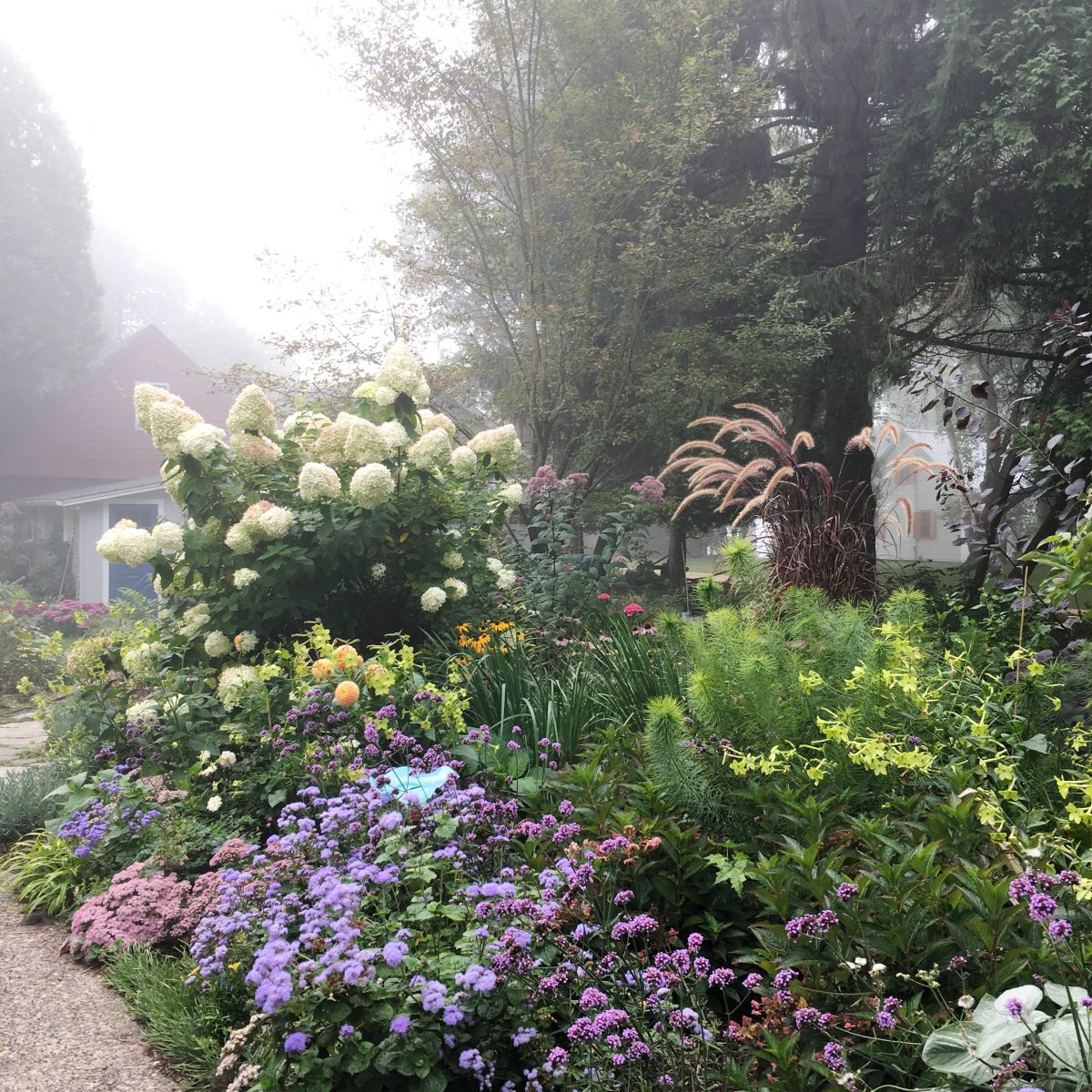 Here we are, at the last post of the year (probably). I'm going to guess that you, like me are feeling that familiar tug in two different directions: astonishment that another year has already passed and excitement for a fresh start and look at what the new year will bring.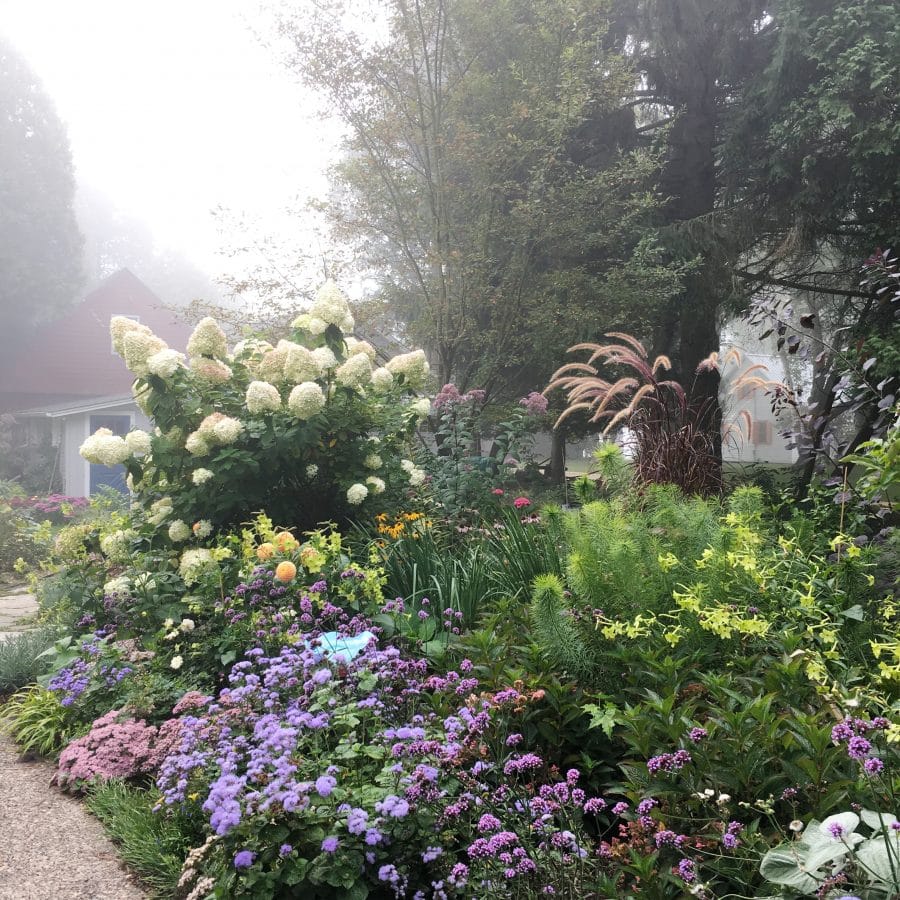 One of my favorite photos of the year was one I snapped on my phone on my way to work on a foggy morning. It was a good gardening year for the most part. We had plenty of rain, and the plants appreciated that, until we didn't and they didn't. Some things grew well, others did not (at all), but I was happier with this part of the garden this summer than I've ever been.
Having done a proper wrap-up of the year, it seems only fitting that I share some Friday Finds with you to round out the year.
It will be a busy weekend, which is just fine with me. I did enough sitting around last weekend to satisfy that urge and now it's time to get on with it. In addition to some de-Christmassing, there will be some football watching (Wisconsin Badgers rather than the completely boring NFL, which is made more boring by a rather pathetic home team this year) and organizing. There is no time of year when I feel the urge to clean and purge more than after the holidays. And I'm overdue for a full-on closet reorganization (I'm looking at you dozens of pairs of jeans). Here's an article with some good ideas on how to tackle a closet clean-out.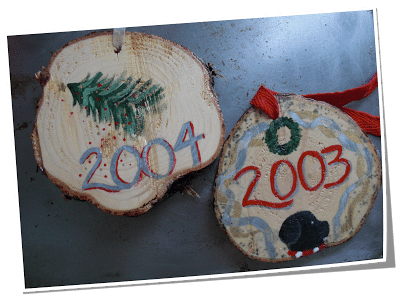 Speaking of de-Christmassing, here are some ideas of things to do with your (real) Christmas tree. And don't forget my ornament idea, which I still think is super cute, although I admit I haven't done it in a few years.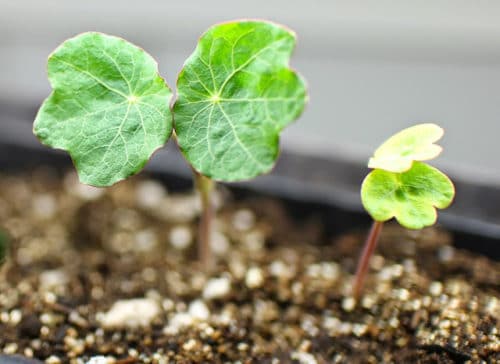 I will also reserve some time for a first go at seed selection for the year. I've mentioned it briefly and hope to soon share a more exact plan with you, but there's a new vegetable garden—well, a parterre really—on my mind. And in that parterre I'm envisioning a few areas for cutting flowers. Floret Flowers has lovely flower seeds and some things that are difficult to find elsewhere, but I find them to be a bit pricey for the amount of seeds you get. They are also highly in demand, which means that you have to plan to get your order in the day they go on sale, which is January 2. Which means, I have to figure out what flower seeds I need from that selection and what I can pick up elsewhere. So I'll spend some time with the seed catalogs. Here's everything I bought last year.
Need to make some appetizers for New Year's Eve? Here's a handful of some that won't have you spending the whole day in the kitchen.
Garden rockstar Deborah Silver spent some time with her cute Corgi just enjoying a snowfall. Check out her charming post.
The blogosphere is awash with "best ofs," and I love them all. But this one on unexpected spaces is particularly fun.
I rarely buy from One Kings Lane, but they have excellent features on interesting spaces. In fact I find myself going there more for their content than their products. This house was particularly inspiring for me and I'm actively seeking straw hats to hang on the wall.
I hope you found some things to tickle your fancy in this post, and if not this post than hopefully others throughout the year. I'm happy to say that after eight years, I still enjoy writing this blog. And the best of it is when I hear from you either here, on Facebook or Instagram or just via email. It's a pleasure to interact with you, whatever form that may take. I've met some amazing people through this blog, most of whom are kindred spirits.
I have lots of aspirations for The Impatient Gardener for 2018, which I have reason to suspect will be a year of change. That can be scary, but scary usually ends up being satisfying and at the very least, it keeps you on your toes. Thanks for coming along for the ride!
And I'll leave you with a little flow chart I made up to help you decide if you should plant a garden. Bet you can guess what the answer is.
Happy new year, friends. Go plant a garden.