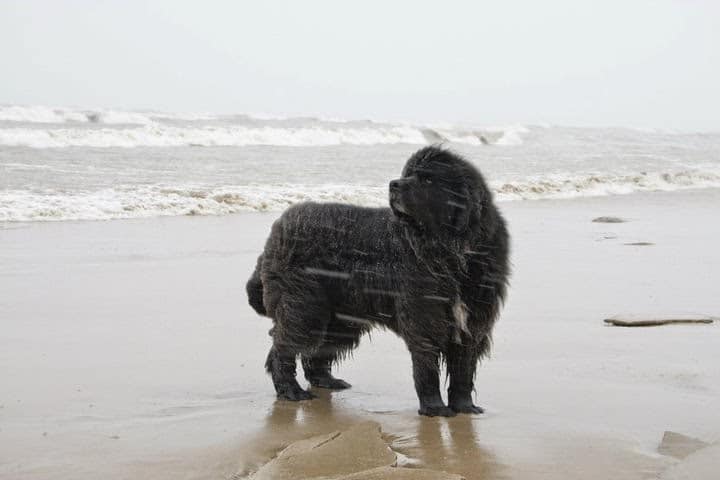 I try not to get overly personal here and I hate to do posts that can be kind of a downer. But I would be remiss in not remembering a great friend here.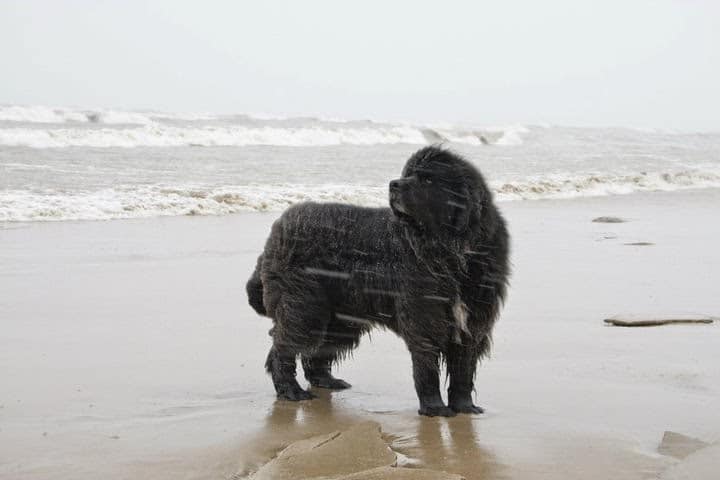 Yesterday we had to say goodbye to what was certainly one of the world's greatest dogs. At just about 10 years and 7 months old, our Newfoundland Hudson was sound in spirit but his body was failing him. He suffered a lot of orthopedic issues in his life and they all caught up with him. If he had been a smaller dog, we could have carried him in and out of the house, but this is one of those things you sign up for when you get a giant breed dog. The fact that he was in great health otherwise made this decision that much more difficult for us.
I know that everyone's dogs are special to them, but Hudson and I had bond from the moment we met. He was a proud beast, who wanted nothing more than to be given a job and carry it out. He did that literally, by carrying in our groceries, getting the newspaper and delivering flowers to me when Mr. Much More Patient would bring them home for me. Most Newfoundlands are excellent swimmers and have a natural instinct for water rescue, but Hudson was special even in that regard. At 8 months old I took him to water rescue training (Newfoundlands can earn titles for water rescue) and he did almost every exercise immediately. We tried three times to get that water title before his joint problems and the resulting surgeries got in the way, and we failed every time on the same exercise: the one where he had to leave my side to go out and take a line to a drowning "victim."
That's the thing, he never wanted to leave my side. We achieved other things together. He got a draft title in one try, by my side. We explored the beach together every weekend. We swam in Lake Michigan together, him towing me (and any neighbor kids who were around) over and over again. It was never clear who was having more fun.
As anyone who has had a beloved pet will tell you, the problem with pets is that in the end, you always have to say goodbye.
A friend posted something on my Facebook page this morning: The luckiest people in the world have shared their life with a good dog.
I am indeed fortunate.