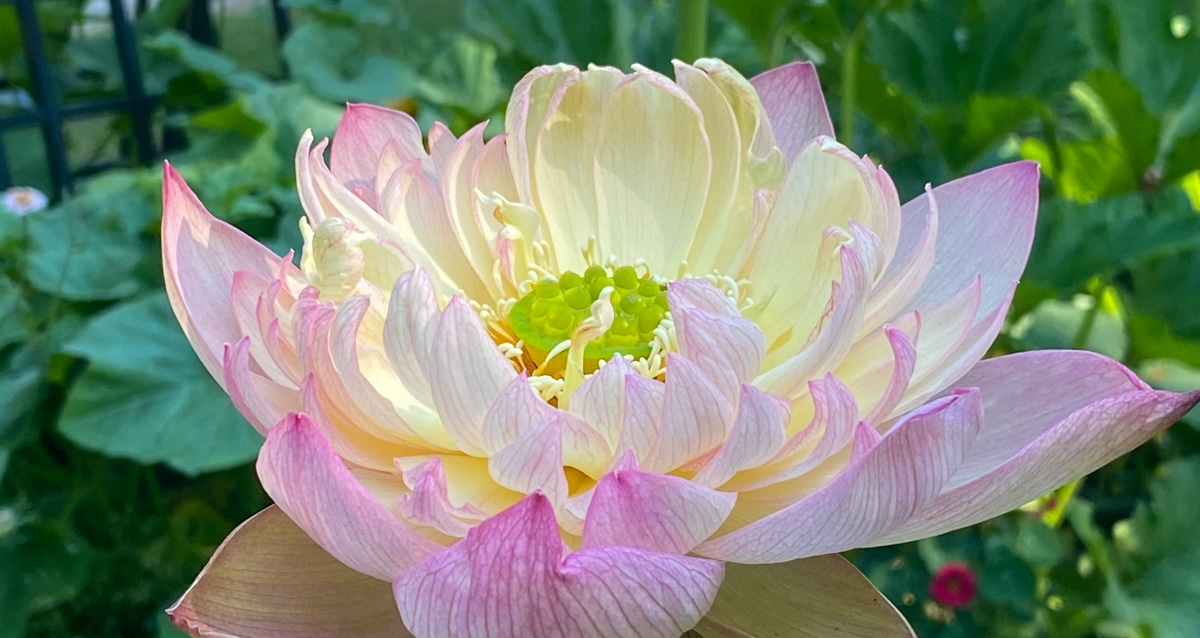 What can I say about the 2021 garden? I have been putting off thinking about it too much because well, I have regrets, and when we are only given so many summers in this lifetime, it stinks to use one on a garden that you don't love. Don't get me wrong, I am way more happy with the garden than I am unhappy, but there were lessons learned.
I was hoping a bit of time would dull that disappointment a little, and it has, but only a little. We're going to get to the garden post mortem, but first, let's celebrate a few good moments in the garden.
EXPERIMENTING
I like to try to some things just to see if I can, so I'm always trying something new. But last summer I doubled down and really got experimental. By far the most successful experiment was growing lotus. I grew one in the stock tank pond in the vegetable garden and another in a 16-inch bowl right on the patio and they were both fabulous and I will absolutely grow them again.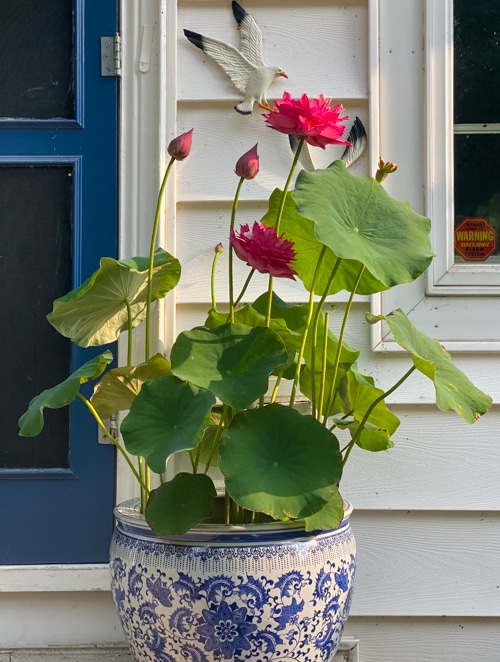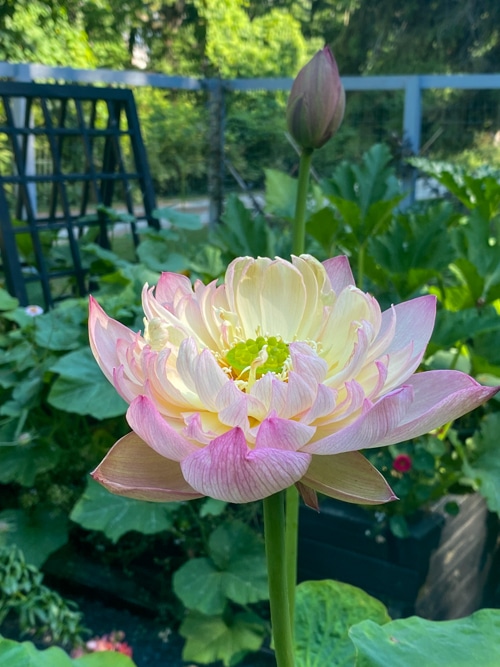 I also grew figs for the first time. They did will but I'm not declaring success until they come out of wintering in the basement alive and thriving.
And I grew turmeric and ginger in raised beds for the first time (I'd previously tried in containers), and that was great success as well. 
There was a kumquat this year as well too but this post is about high points so I think we'll just put that one on the wait-and-see list.
NEW GARDEN
The "new naturalistic garden" by the driveway was planted by July 2020. I used landscape plugs (2-inch wide mini plants) for much of it so I expected it would take several years to fill in. But I couldn't believe how well everything grew in just a year. I love that space because it's a big departure for me design-wise from much of the rest of the garden and it was great to see it really start to come together.
TOMATOES
There was a lot in the garden that wasn't great last year, but having the best tomato year of my life comes pretty close to making up for it. The tomatoes from the Dwarf Tomato Project came through for me big time, growing to a manageable size in my raised beds (I'm so over 6-foot-tall tomato plants) and producing lots of beautiful and delicious tomatoes. My favorites of the year were Brandyfred, Awesome and Firebird Sweet (you can find seeds for them at Victory Seeds).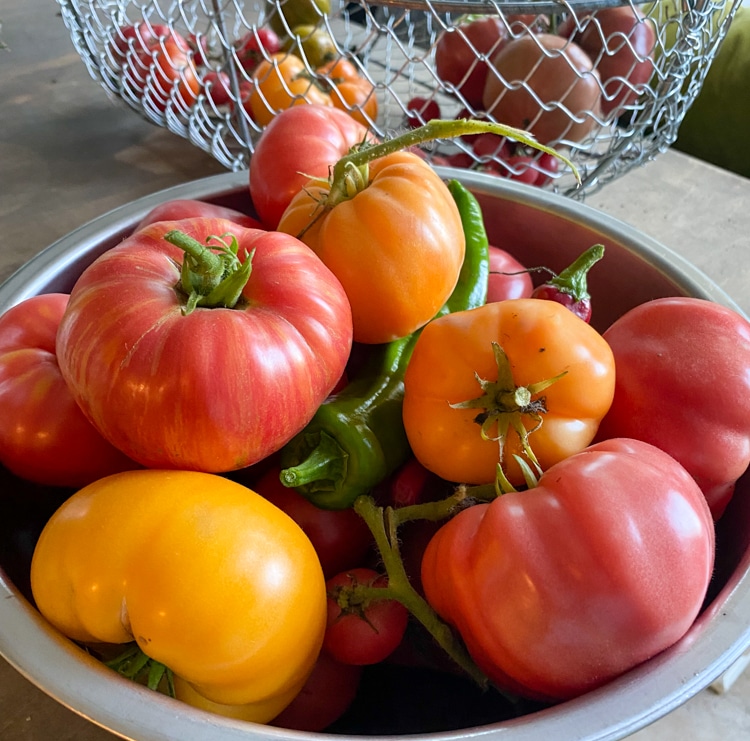 PLANT DISCOVERIES
Desperation had me try a few plants that I've overlooked for a long time and I'm so happy I did because most of them will end up on regular rotation here. 
The first is Sunpatiens, which I've grown before and am very familiar with, but I until this year I'd never noticed that they hold color (and lots of it) all summer long. Once they start blooming they just don't stop. Compare that to a petunia that can get rather finicky or take a blooming pause when they get a little leggy and need a snip back, not to mention seem to be prone to an increasing number of insect pests. The mounding habit of Sunpatiens means it won't always be a good stand-in for petunias and the color options are more limited with them, but for pure color, I'm reaching for Sunpatiens when I can.
I think I've seen Sanvitalia procumbens (creeping zinnia) before but never liked it. Then I found myself in urgent need of bright annual for the edge of the border and flashed back to seeing it on Mackinac Island. Turns out it's very cute and very charming and as long as a goldy yellow works in a spot, is a great choice for a little plant to nip at your toes. It can be grown from seed, but I grew the Proven Winners selection Sunbini and I feel like it has much nicer, compact, floriferous habit than many of the seed-grown varieties.
Euryops pectinatus (busy daisy) was a completely new plant to me and honestly I thought it had no business growing in my not-very-hot Wisconsin garden. The description of High Noon, Proven Winner's recently introduced selection of it, reads: "Very heat tolerant and drought tolerant once established." But here's the secret: It's very cold tolerant. This plant bloomed for me long after many of my other annuals had succumbed to cold. 
What were some of your high points in the garden in 2021?