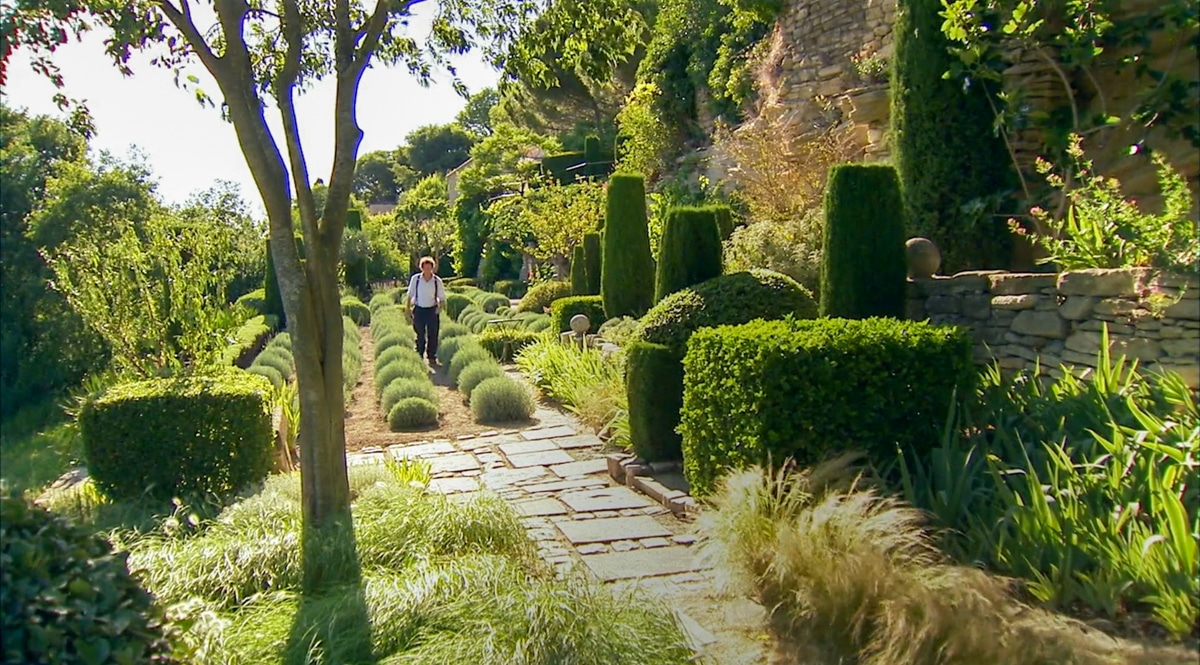 Thank you to Inside Outside House & Garden for partnering with me on my post. As usual, all words and thoughts are mine. Check out the promo code at the end for a free trial.
"No new gardens." Perhaps you've heard me say this a few times before, but it turns out no matter how many times you mutter this, as a gardener it's nearly impossible to bring this mantra to fruition. Because new gardens, or in my case, renewed gardens (check out this video to see why I'm ripping things up) are inevitable. And they are also very fun.
I have a whole winter ahead to come up with plans, but now, as the demands of the garden are winding down, is when I immerse myself in inspiration. I find it in many sources: Instagram, garden magazines, YouTube and garden television. And when I think of good garden television, I think of all those great shows from the UK. Their love for gardening has spilled over to what I think is a collection of the best garden shows there are.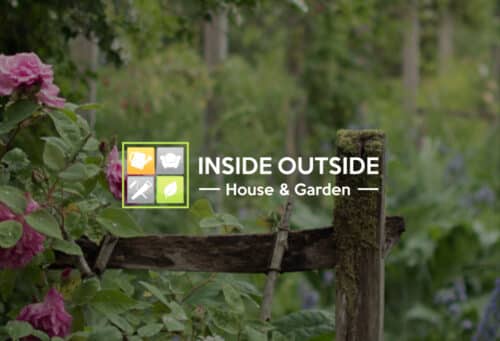 Lately I've been digging into the gardening fare on the streaming channel Inside Outside House & Garden, which has a vast collection of British gardening shows that you can't reliably find elsewhere. Here's a few that I've been taking notes from.
GREATEST GARDENS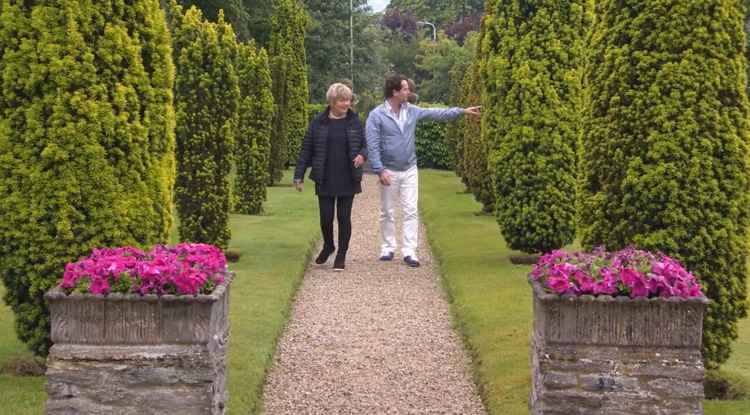 I love this show as much for the concept as for the presenters. Famed Irish gardeners Helen Dillon and Diarmuid Gavin—a pair of fabulous garden designers who don't take anything too seriously and with whom I'd love to have a gin and tonic or three—visit Irish home gardens and critique them without the owners around and then choose a favorite at the end of every episode.
I can't help but "play along" and pick my favorite garden, but mostly I'm envious of the kind of constructive, and often humorous, criticism that Dillion and Gavin dish up. I wouldn't mind having them give my garden the same treatment, so long as we could all hang out afterward.
THE AUTISTIC GARDENER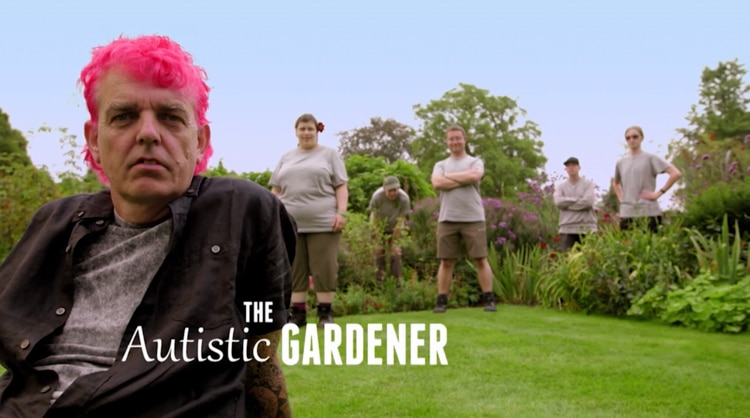 I've been scoping out British television shows for a long time, so I was surprised I hadn't come across this interesting take on the usual garden renovation show. Alan Gardener (really!) is an award-winning garden designer (and burgeoning comedian, judging by his wise cracks) who is on the autism spectrum. He leads a team of young gardeners who also happen to be autistic to create gardens for paying clients.
Not only are the finished products beautiful with plenty to apply to your average home garden, but it's also fascinating to see how some of the qualities of autism—attention to detail, a keen understanding of math—lend themselves well to garden creation.
MONTY DON'S FRENCH GARDENS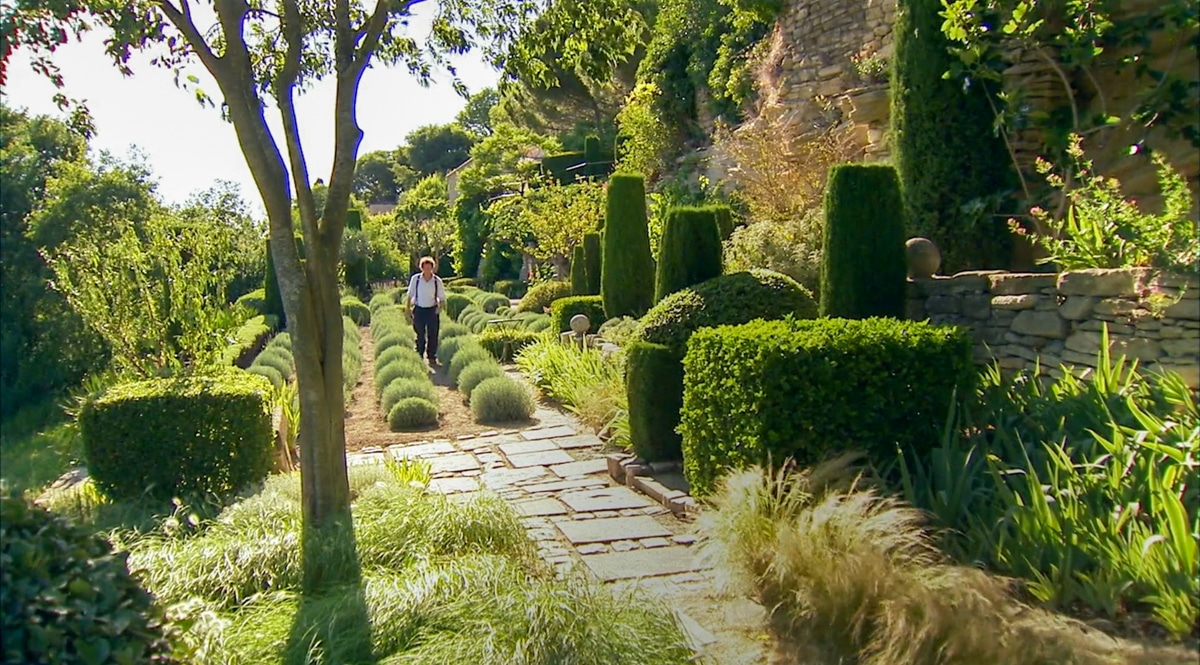 Monty Don is no longer a secret stateside. To know Monty, and these days everyone knows Monty, is to love him. So it should be no surprise that a couple Monty Don shows are on this list. We all love Gardeners' World, and there are plenty of past "Gardeners' World" episodes on Inside Outside suited for the season.
I think Monty is at his best when he's out discovering new gardens, and his travels almost always translate to areas in his home garden Longmeadow. Like all of us, Monty is inspired by his travels.
I'll travel with Monty anywhere he wants to go but I think my favorite of his travel specials is "Monty Don's French Gardens." Monty lived in France for a time (in the stunningly charming Aix-en-Provence) and it's clear that France holds a special place in his heart. 
I don't know about you, but I'm missing travel an awful lot lately. These little journeys with Monty help soothe a restless soul.
LOVE YOUR GARDEN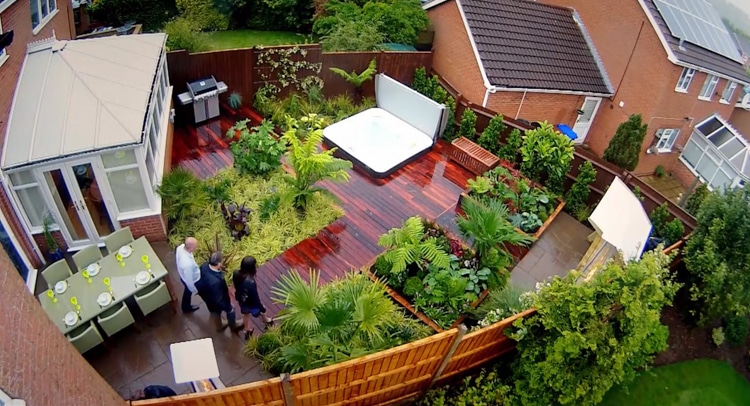 Before there was Monty, there was Alan Titchmarsh, at least in terms of beloved British gardeners. These days the former host of "Gardeners' World" is best known (at least in the U.S. … Brits please feel free to correct me) for his garden makeover show "Love Your Garden."
The formula is tried and true: Deserving folks with an interesting story get a fabulous garden makeover from Titchmarsh and his crew. What is particularly nice about these makeovers is that since they are typically done in smaller spaces, there's a lot to apply to our own gardens. I swear, Titchmarsh could work a shed into a postage stamp-sized lot and make it look good.
BIG DREAMS, SMALL SPACES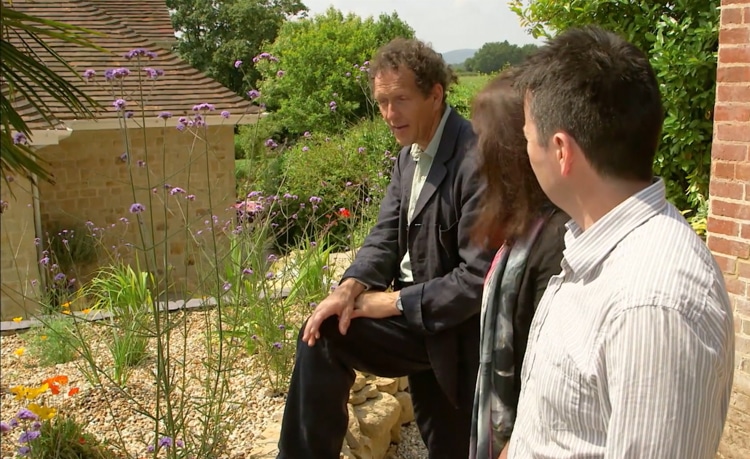 Since most of us probably won't have a television crew show up to renovate our yard anytime soon, "Big Dreams, Small Spaces" is a nice twist on the concept with a bit of Monty thrown in for good measure. 
Monty serves as a garden coach for two sets of homeowners in each episode. He helps the nail down their own design concept, work within often slim budgets, checks in along the way, offering pep talks and even rebukes on occasion, and even rolls up his sleeves to pitch in for a day. And what's a renovation show without a reveal? Of course Monty shows up for that too.
I have to admit, I enjoy this show for the process but also to see how the homeowners approach the opportunity. Every time someone doesn't do their homework as assigned by Monty I shudder a bit. I mean can you even imagine having Monty Don show up at your garden and tell you what to do and then not doing it? Egads.
I'm enjoying soaking up every bit of the gardening season but I'm also really loving curling up with a cup of tea and immersing myself in a bit of inspiration.
Inside Outside House & Garden is available in all the places you access streaming television services, such as Roku. You'll get a 30-day free trial using the promo code IGFREE when you subscribe at Inside Outside House & Garden (a 7-day trial is standard). You can also use this code to subscribe through Amazon, via iOS and Android apps and Apple TV, just make sure you select monthly billing.
What are your go-to shows for garden inspiration?