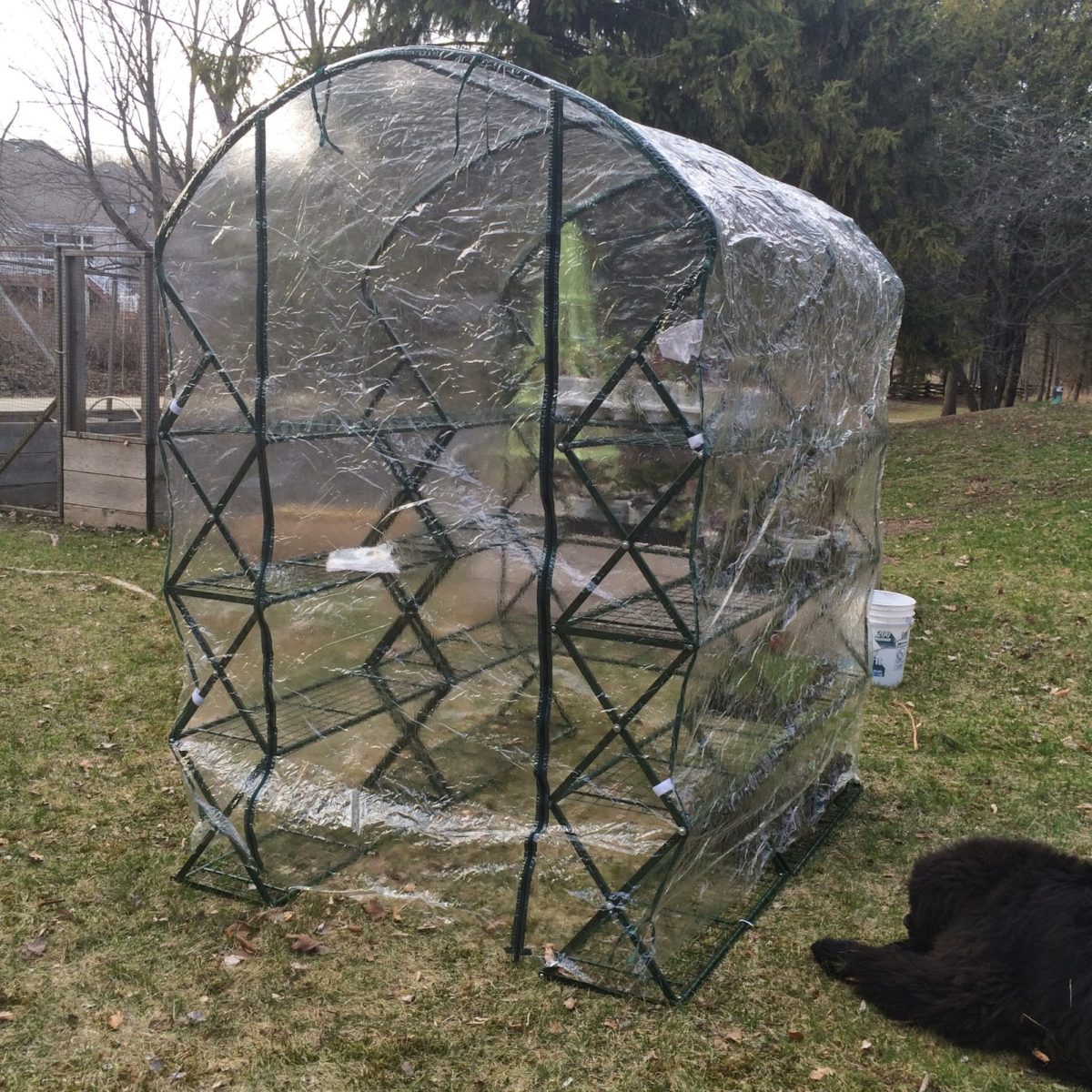 Next week I'll touch base on the progress on all the seeds I've been starting this year, but thanks to this new mini greenhouse, I'll be able to get most of the plants out of the back room this weekend. For about $130 this was gardening money very well spent.
Great. First I wanted pygmy goats, now I want this cool pygmy goat house. (Sidenote: I found a chicken in the woods the other night and it followed me home but Mr. Much More Patient told me I couldn't keep it and had to take it back to its house, which happens to be down the road a bit.)
I don't have kids, but I think these woodland creature face masks are just the sweetest. I bet kids would LOVE them.
How many of Martha Stewart's favorite clematis (clematises?) do you grow?
Speaking of Martha, blogger extraodinaire and man of all things related to great taste Loi Tone is going to be featured in MS Living. I can't wait!
I've been putting up each new episode of the fabulous Gardeners' World on the Youtube channel every Friday, usually by 10 p.m. or so (depending on how well the Internet is working). You can watch them all here.
Patti's sharing some suggestions on her favorite annuals for containers.
Have a great weekend! What's on your agenda?