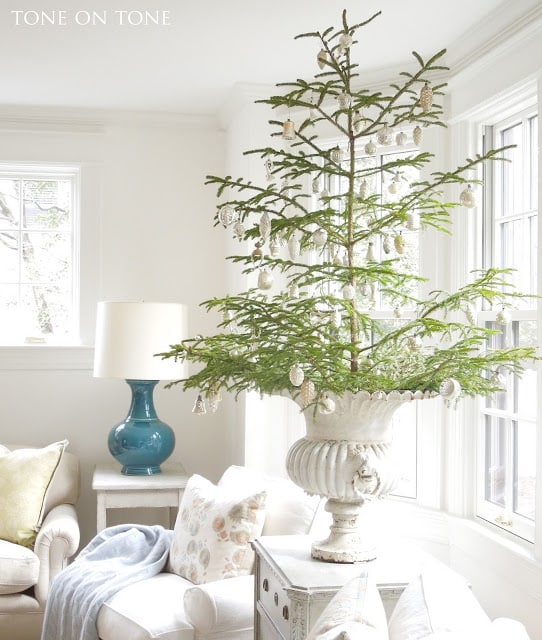 It's weird to have Christmas on a weekend. I love it from a work standpoint (taking off in the middle of the week and having to come back is a drag), but from an organizational standpoint it feels odd. Like there is a lot of Christmas stuff I still want and need to do and given the date, I feel like I should have more time, but this weekend is really the last shot.
Anyway, no surprise, Friday Finds is pretty Christmas heavy. Merry Merry!
I think Loi's Charlie Brown tree is pretty much perfect and the garland on his banister is to die for.
I have no idea what in the world an Asian perogi is, but it sounds pretty yummy.
I'll be baking lots and lots of Christmas cookies this weekend (although I'm scaling back from previous years to only what I plan to give away; we neither need nor eat a lot of extra cookies), and I think most spritz cookies are boring. This one may have a needed kick.
I agree with this. I love orchids, particularly varieties other than phalenopsis.
Emily Henderson (ex-HGTV designer and fab blogger) bought a new house and just finished the kitchen. She's calling it "Modern English Country" and I can't decide if I love it or not. What I do like about it is that it seems like a much more approachable kitchen than most kitchens you see in the blogosphere. That's not to say that I don't like other kitchens, but there is a warmth and a "normalness" to this kitchen that seems real. But I have to say, I'm always shocked when I see bridge faucets in kitchens. Who wants to have to turn on two taps to get water and then balance the temperature?
Also on the agenda for this weekend is taking the Christmas card picture (I know, I know, I'm so late!) You can see what we've done in years past, but I really can't imagine a cuter picture than this one of my friend Kelly's new Newfoundland baby Piper. Kelly had our Rita's sister and she died just a few months after Rita. It makes me so happy to see this little cutie bring Kelly and her family some joy. And she's just too cute not to share.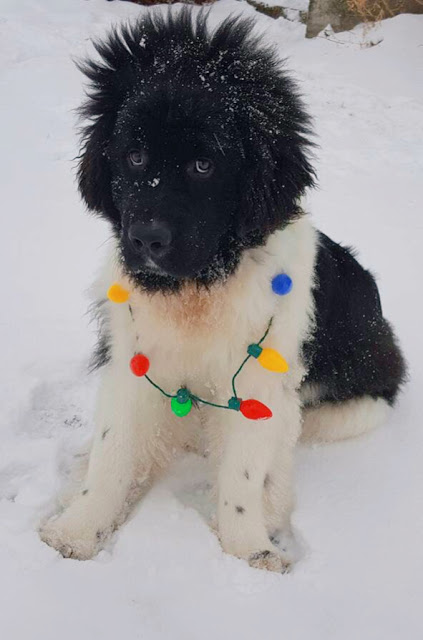 Have a great weekend everyone! What's on your to-do list? Lots of running around or are you one of those organized people who will get to sit back and just enjoy the season while the rest of us crazies pull our hair out?