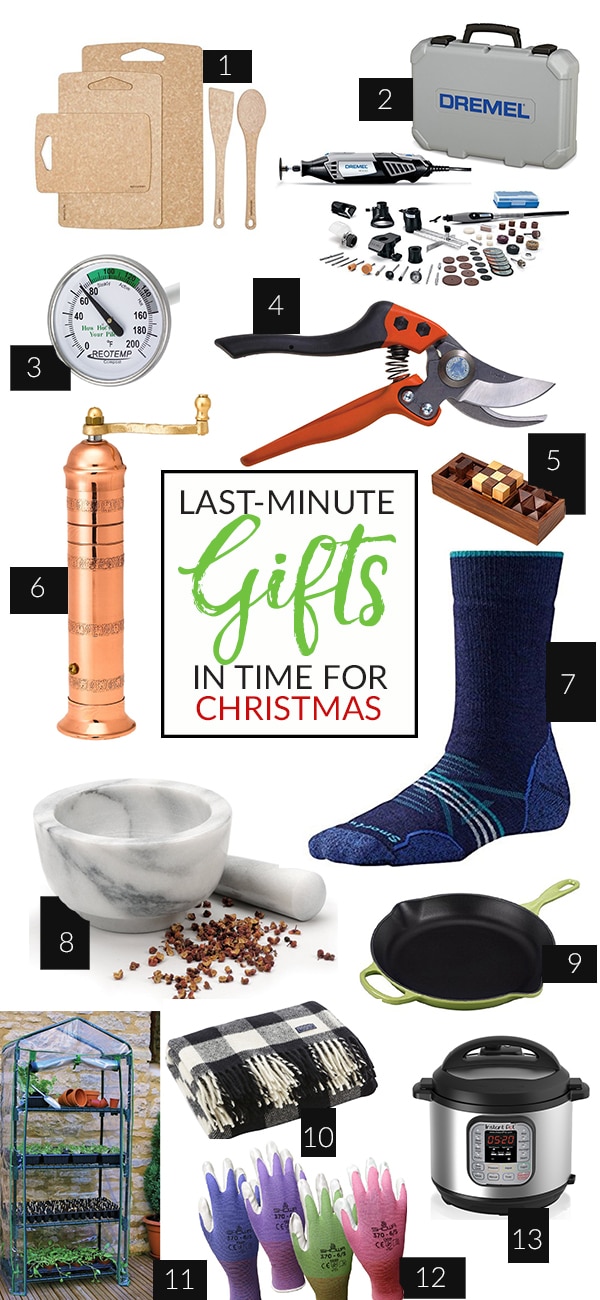 I can procrastinate with the best of them, but we are really at the last minute for gift shopping if you plan to order anything. This is where that Amazon Prime membership really comes in handy. If you don't have a Prime membership now is certainly the time to get on that. There's a link at the bottom for a $3 30-day trial and everything I'm linking here is free shipping if you're a Prime member so trust me, the math works out. (And that is the last time I'll ask you to trust me when it comes to math.)
As of this posting, everything in this gift guide is available for free shipping to arrive before Christmas, but don't wait because things sell out and snowstorms screw up shipping! I own almost everything on this gift list and I've only chosen the things that I really love and I know your friends and family will too.
Here's that $3 30-day Prime deal I mentioned:
If you're still shopping, check out my other gift guides, many of which contain items you can still pick up in time. Good luck, procrastinators!
OK, time to fess up: Have you finished your shopping? I have four more white-elephant type gifts to pick up but then I'm finished.