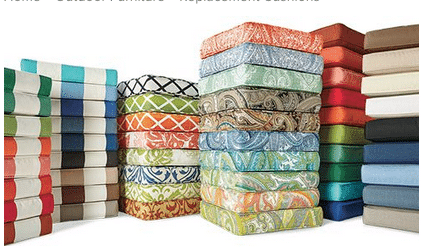 Things are looking up, folks. Meteorological spring started this week (although it's clear that Mother Nature laughs in the face of so-called meteorological spring), the clocks go forward tomorrow night (yawn), the sun has actual warmth and I'm taking a fun little trip next week that I'm very much looking forward to telling you about. Oh, and "Gardeners' World" starts up again today (check the
Youtube channel
tonight or tomorrow).
Soon we'll all be running around in a fit trying to get all of our spring projects finished.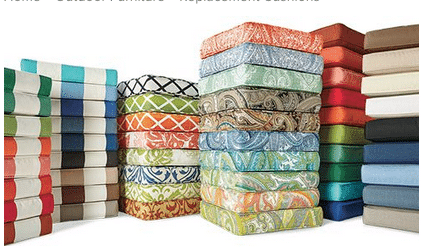 Doesn't the price of outdoor furniture blow your mind? It often costs more than indoor furniture! And that's OK if you live in a place where you can use it all the time, but we use it for about four months of the year so I'm just not comfortable investing a ton of money in it. Our outdoor dining table and chairs don't match but they are both great. I think I'm going to spray paint the chairs and buy new cushions (the cheap cushions that came with them have been shot for awhile) to freshen up the look. They sell pretty standard-size cushions in a bunch of fabrics here and here.
I always love Linda's perspective on gardening and am a great admirer of what she and her husband Mark have created. But gardens chance and time marches on and Linda now finds herself contemplating a big change.
When you're thinking about what you'll be starting from seed, don't forget herbs. Rachel at Grow a Good Life has a great article on several that you can start from seed quite easily.
I love a good, well-lit neutral space with warm touches, but I'm also a lover of color. This home (with great before shots to show the change) has an unexpected blast of color that makes it seem as though the rest of the home is designed specifically to show it off. Of course Loi always has such impeccable taste I would expect nothing less.
What do you have on tap for the weekend? Don't faint from shock, but there is a slim possibility that it might be nice enough to get back to work on the neverending garage pergola project!