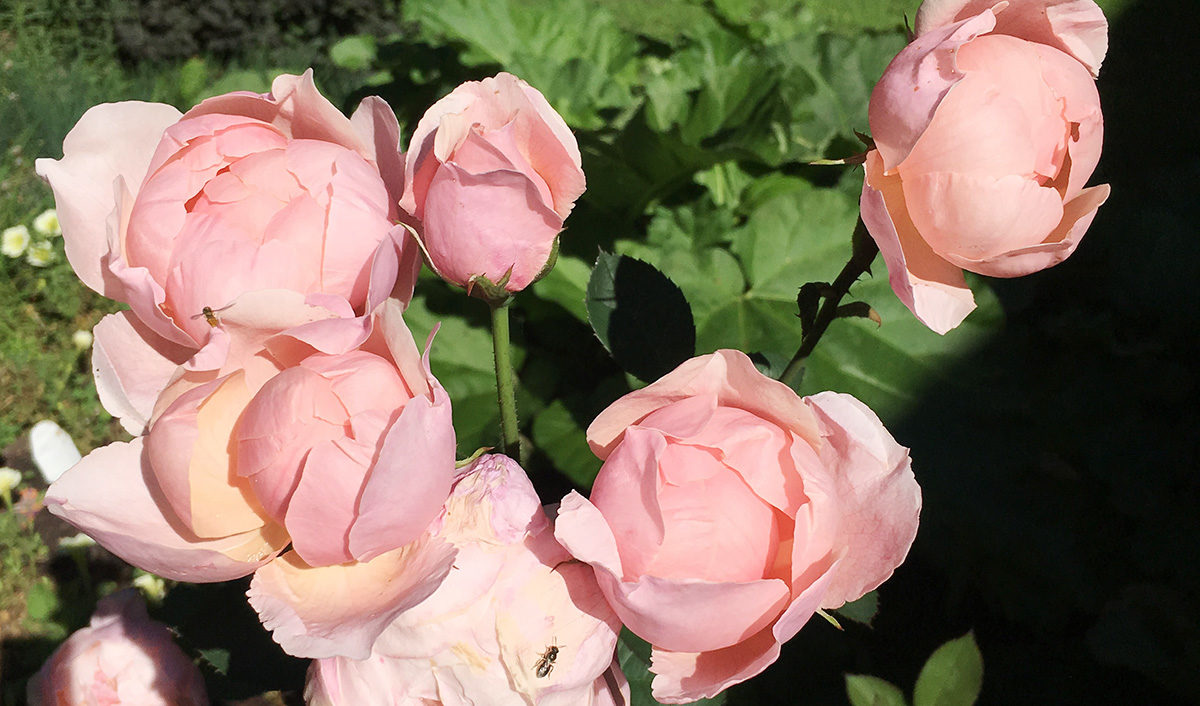 It's been a bit since we've had a Friday Finds here, because there's been so much going on in the garden. But I thought I'd dedicate this Friday Finds to all kinds of catching up. 
First off, I've been trying to get some videos up on the YouTube channel, although not as many as I'd like. Here are a few I've done that you might have missed: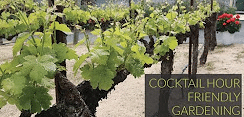 I have a few videos planned to shoot this weekend, but if you have ideas for other videos you'd like to see, please let me know! 
One of those videos is going to be a rundown on the container plantings I did at the house this year, a companion video to this post (which went up late enough in the day that you might have missed it). 
I try to post once or twice a day on Instagram, usually of something growing in my garden that day, and a lot of those photos never make it to the blog. So feel free to check out what's happening there for a peek into my garden.
Right now, it's all about the roses. I'm happy to report that only one Japanese beetle (click here for a handy Japanese beetle related tip) has been spotted but I'm ready for the rest. Alnwick rose is really coming into its own in its second year in the garden. 
Here's the same cluster of flowers photographed two days apart.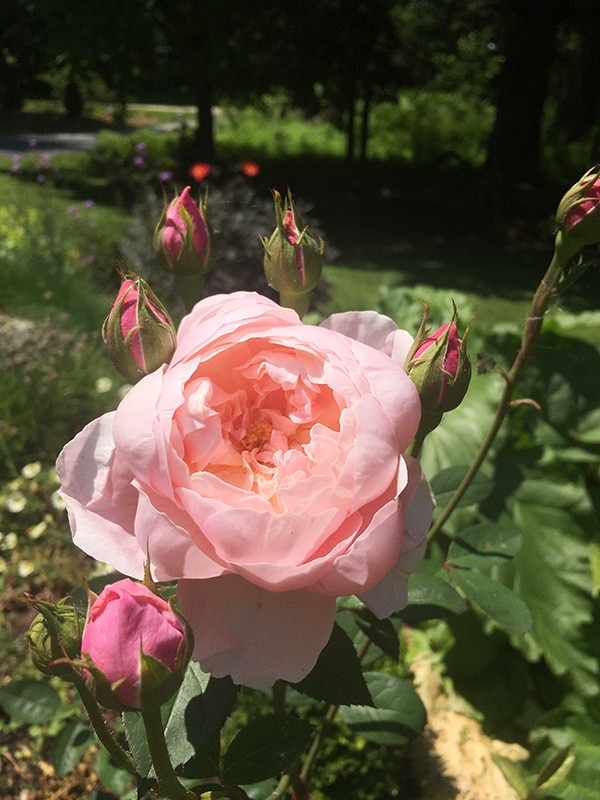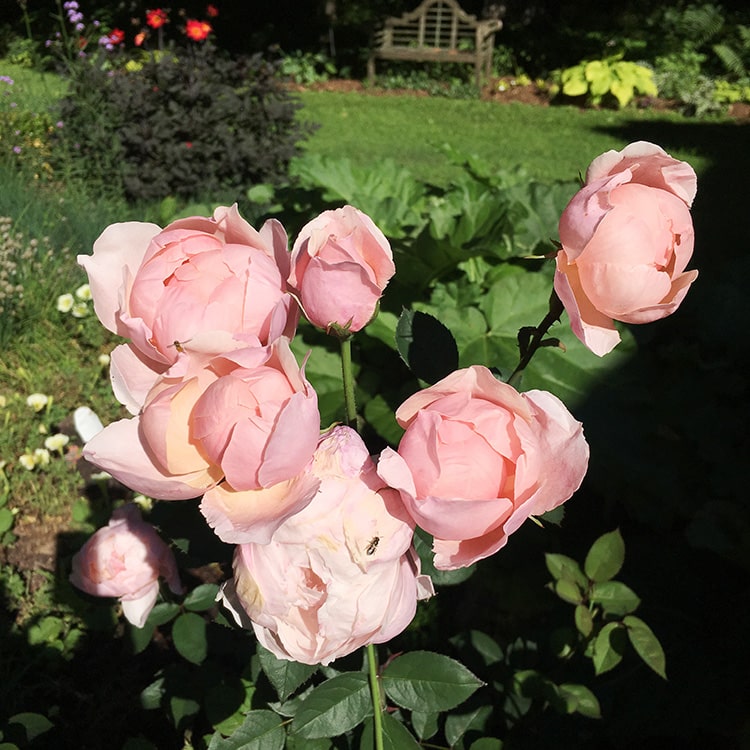 I'm still fighting the war of the weeds. It's tiresome, to the point where there's not really much more to say. There is a great business opportunity out there for someone with a crew of skilled people who do nothing but pull weeds (and know which plants are weeds). When you start that business I will be your first client.
I didn't want to leave you hanging on the vegetable garden. In the last report, I had planted everything. Some things are growing well, but the tomatoes are in a state of suspended growth that I hope they come out of soon. One pathetic 5-inch tall plant produced a cherry tomato and started listing like a sad Charlie Brown tree. 
This weekend's big project (in addition to weed patrol; yawn) is to dig out the soil between the garden beds which I imagine will be about as much fun as it sounds. We will be putting down a layer of paver base and then topping it with gravel and we need to go down a bit to make that happen. After the digging but before the base, we'll install the main tubing for the irrigation. I'll admit it, we're both significantly less enthusiastic about this project right now, but if we can get beyond this digging and irrigation part, I think we can hire people to do the rest, which is fine with me. 
The good news is that we've been blessed with cool breezes while everyone else seems to be roasting and we've been enjoying eating and sitting outside far more than other years. I'm a fan. 
I hope you're enjoying your garden right now! Let me know how things are going for you and if you have video suggestions, leave those too!