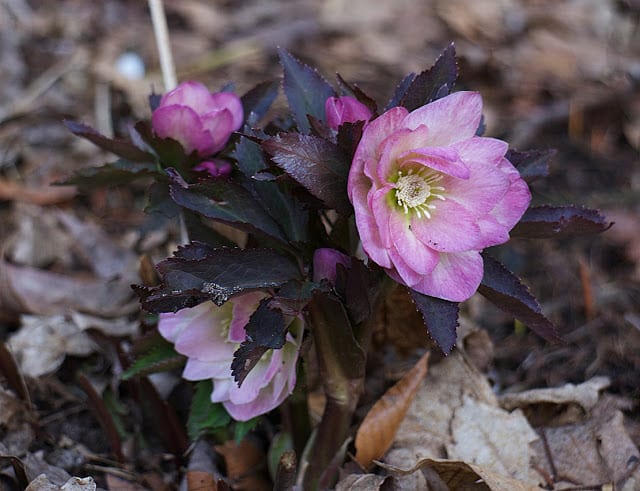 When all else fails, at least there is this: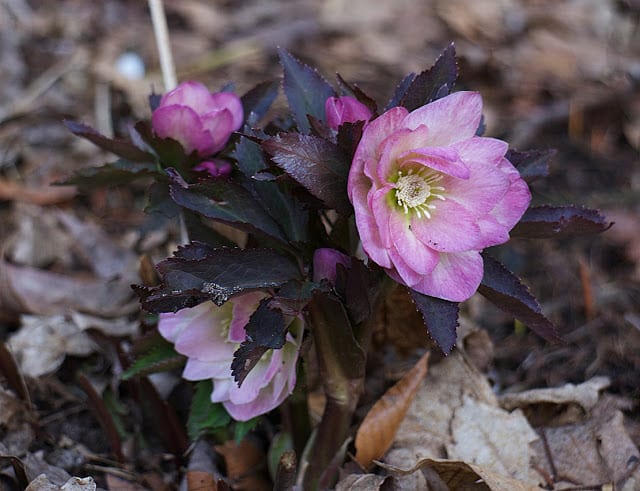 It may be short in stature and damn near buried in an uncleaned garden bed, but the sight of this little hellebore (I don't know which one it is, unfortunately) did wonders for my soul this week.
The weatherman tells us it will actually feel like spring here and I can't wait to spend a good part of the weekend in the garden. I hope you will enjoy a great weekend in the garden too!