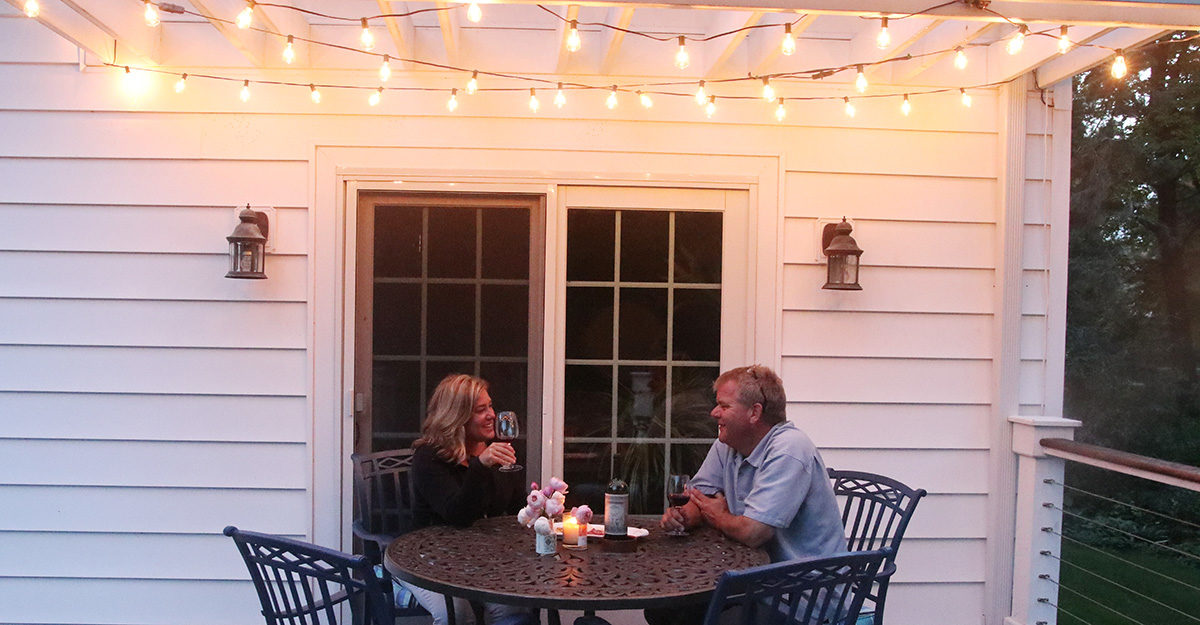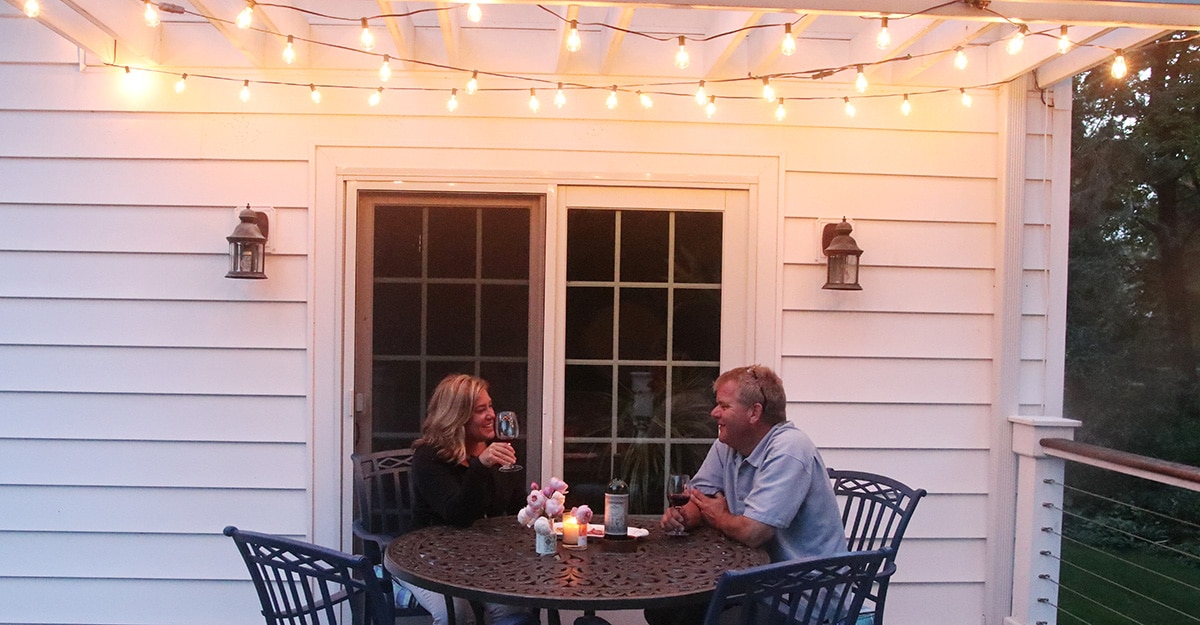 Put the wheelbarrow down! I know you're busy working in the garden, but I have to tell you that this post is a partnership with Lowe's Home Improvement. Thanks for checking it out and thank you for supporting the brands that partner with The Impatient Gardener.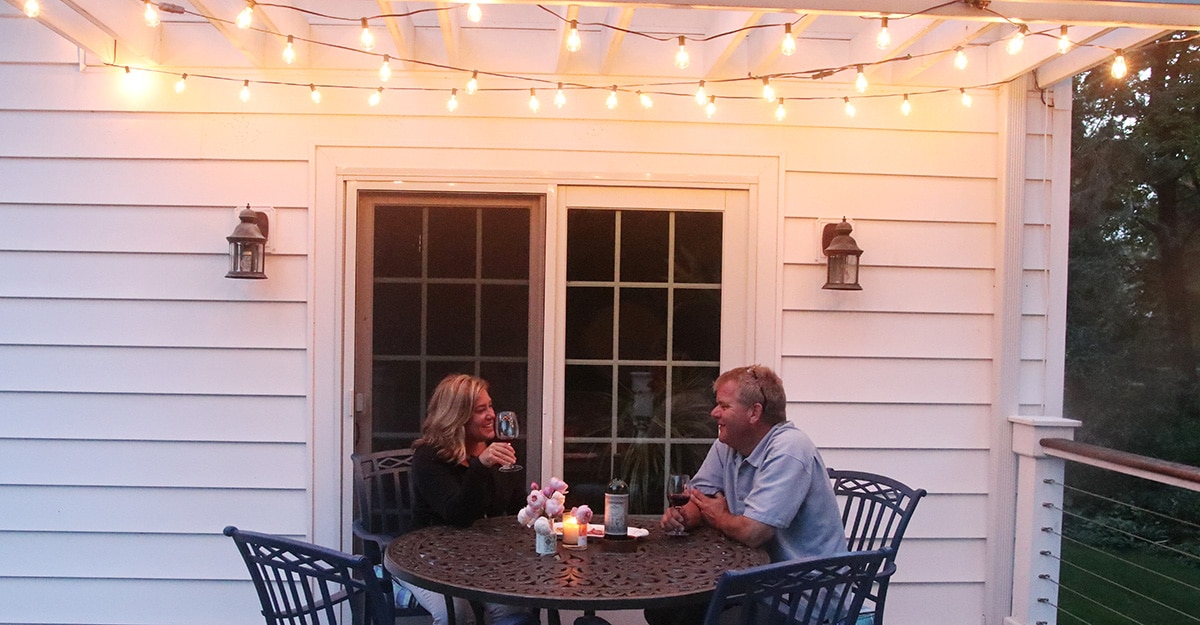 Life is just periods of blissful unawareness followed by fits of cleaning. That's my theory anyway. 
How else could you explain the fact that every year I go about summer looking past a messy, mildewing deck and a house covered in bugs (I like white houses but they sure do show all the dirt) and then suddenly in fall feel compelled to get everything completely clean?
There is something about making sure things are put away properly before the snow flies (and I sincerely hope there's plenty of time before that happens) that makes me hold the exterior to a higher standard.
Although some of my containers are still doing OK, the planters on the deck gave up the ghost a few weeks ago, having reached that point where the roots had filled up all available space and they needed watering multiple times a day, which was not happening. 
For me, that's the sign that it's time to clean the deck up. And it was certainly needed. I hadn't been very good about cleaning up after the plants and the far corner, where the houseplants spend the summer was a terrible mess.
After moving all the houseplants in, the process of which creates plenty of mess as they all get a good grooming before going indoors, it was time to bring out the big guns. In this case, that was a Troy-Bilt pressure washer.
If you've ever used a pressure washer you know that it is one of the most oddly satisfying power tools there is. It makes such a difference, but sometimes a little extra help is needed. 
We've been using JOMAX house cleaner for several years and it does a great job on our white vinyl siding. Although surface dirt seems to wash off easily with just a pressure washer, the Jomax, which you mix with bleach (so, you know, wear some eye protection if you are going to get some splash back) gets off the mildew and stains from bugs (what are those anyway, and do I even want to know?). 
A quick sidenote on pressure washers: Use the least powerful tip that will get the job done and basically don't even go near that red tip for most things because you can do serious damage with that. 
I also used the JOMAX mixture on the composite deck as well. It took a bit of time—it's hard to rush with a pressure washer—but the result is so good. Bright white siding and a deck that is once again light gray.
As much as I love that very clean slate, it was sad to see that big, empty deck. Plants bring so much life to it that I hate seeing it without them (but I am so thankful that when we were doing our renovation and the deck was the last project and we were over budget that we didn't cut it to save money). 
We still have at least a month of occasional beautiful days here. They seem to appear randomly, and you can tell that no one is prepared for them because the whole world is overdressed for the weather. That's why we leave the screens on the doors and windows and keep the deck ready to go with the table and chairs. 
To make it even more inviting, I added a few strings of café lights under the pergola. They are the most beautiful warm light that perfectly lights up the seating area without being too bright. It actually makes us want to spend more time out there, soaking up every last moment of the beautiful outdoors before snow season.
It makes the end of the gardening season just a little more bearable. And even I'll admit, after a long summer in the garden, it's kind of nice to just sit outside and relax.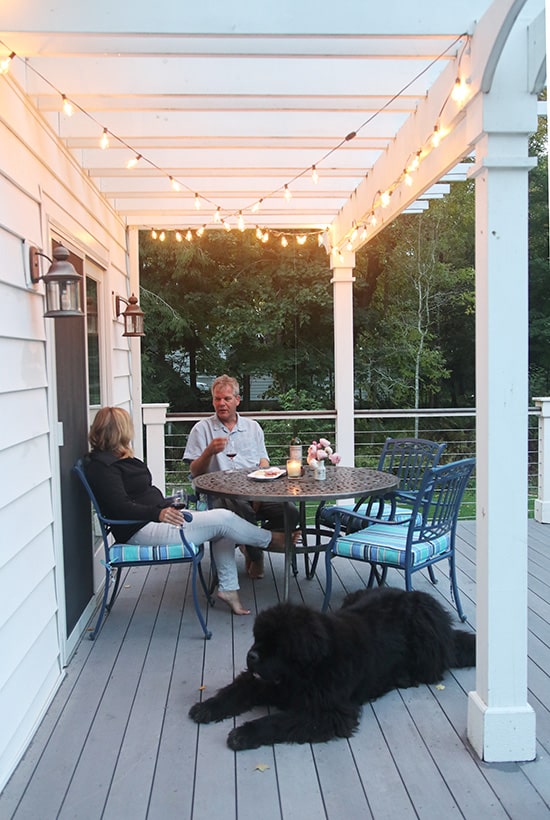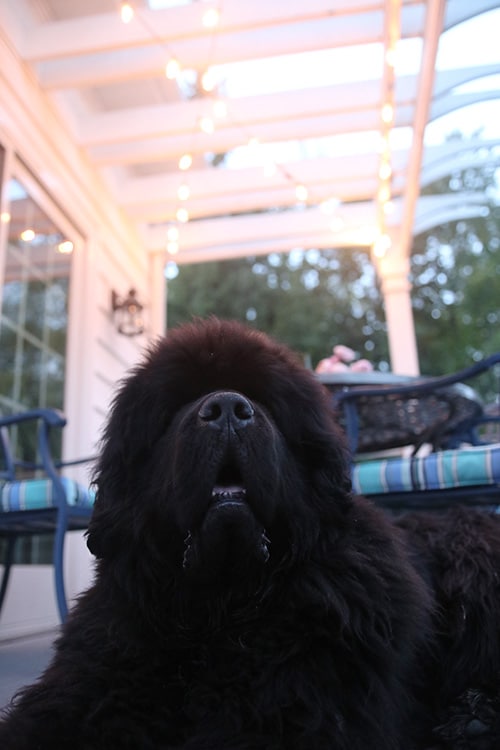 Shop this post: