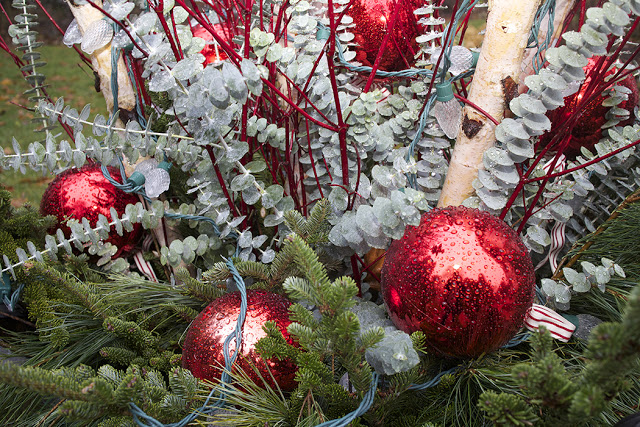 Christmas is pretty basic at our house this year and I can't tell you why. Maybe it's the unseasonably warm weather we've been having that makes it seem not-at-all like Christmastime. Maybe it's having house projects in the plans and not wanting to have to deal with anything more. Maybe it's the logistics of a lot of decorations with a 135-pound puppy running around. I really don't know.
There will be no Christmas tree at our house this year. Saying that makes me sad. I love having a tree. I love the tradition of bringing out my beautiful ornaments and finding the perfect spot on the tree. I know that I will be very sad about it Christmas morning when there is no tree to turn the lights on. On the other hand, I'm happy to have saved the money we would have spent on a tree, and I'll be VERY happy to not have a tree when it comes time to take it all down and pack it up. But mostly, I've been far less stressed this year than ever before and that's undoubtedly because I scaled everything back. What is the point of going all out for the holidays if it turns you into a miserable person?
Other than the outside, Christmas decorating in our house this year has been limited to the mantel. No garland anywhere else, no bowls of shiny ornaments. In other words, watch out next year because it is going to be holiday crazy in our house!
In the meantime, let's take a look at some of what I did bother to decorate this year. Sadly, as much as I tried, I couldn't get a decent photo with the lights on the outdoor decorations. I broke my tripod a few weeks ago and those kind of shots are pretty much impossible to take without one. (Master of excuses!)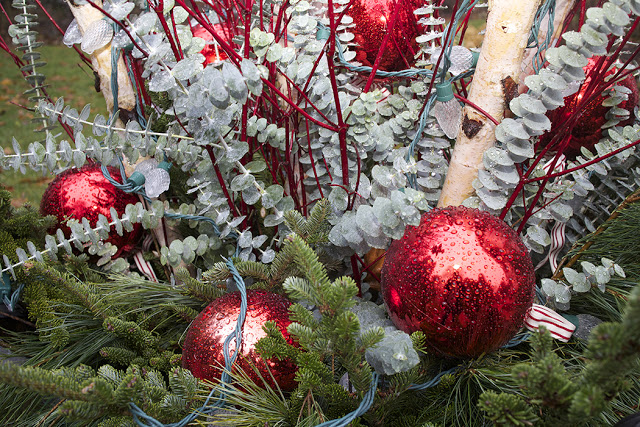 Raindrops, not snowflakes are nature's decoration this year.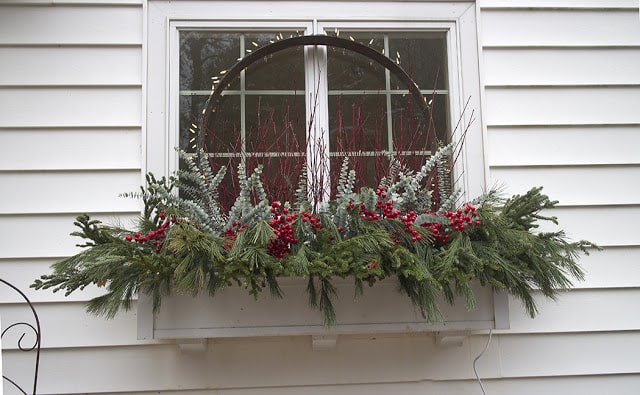 The window box isn't much different from last year. I loved it then and I love it this year.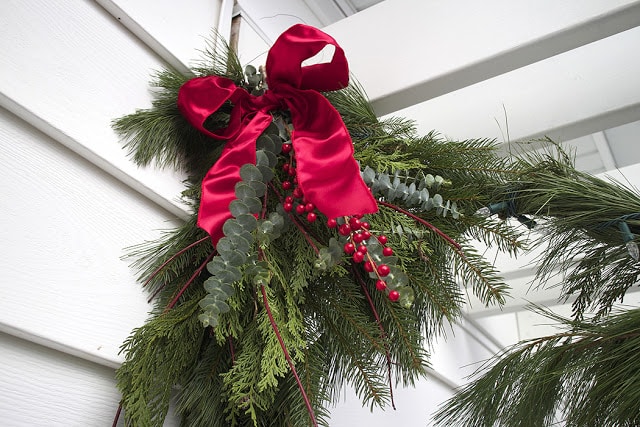 I did some special decoration on each of the garland attachment points on the pergola.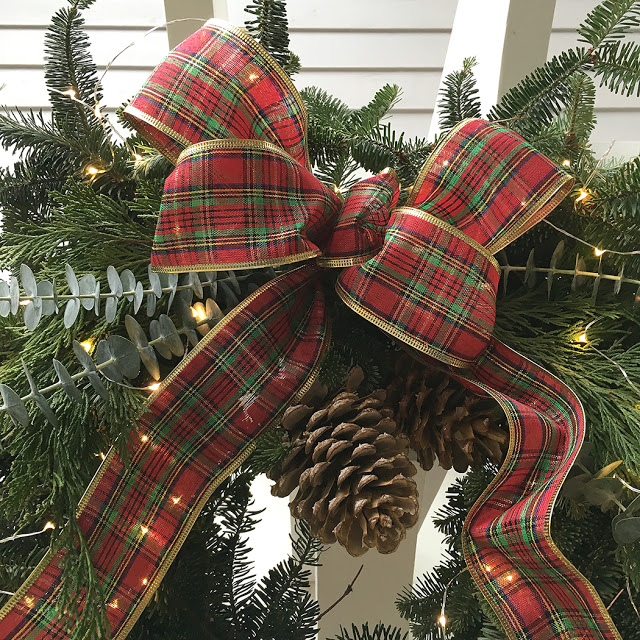 Detail of the wreaths on the garage, which really look horrible in the photo below but I have so many lights on each one that it looks great at night.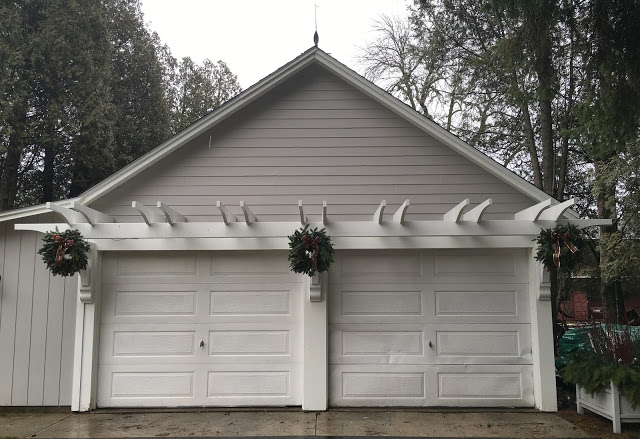 Maybe not impressive, but simple and heartfelt.
I may not have done much decorating this year but check out some years past.