'Tis the holiday season of slow and steady for me. I can't believe I've shown you pretty much nothing in the way of decoration at my house yet. I do have photos, but I'd like to supplement them with some taken at dusk with everything lit up and, since dusk is at about 4 p.m. these days, I only see it two days a week. I didn't really intend to, but I scaled back on everything this year and so far, I'm not regretting it. It won't win me any blogger of the year awards but that's not exactly a change.
So next week you'll get to see everything going on at my house. And you'll probably be sick of Christmas by then!
But, hey, it's Friday, so let's celebrate with some Friday Finds.
Check out these massive and amazing garlands made by Deborah Silver's team.
While I was busy posting about the plans for the bathroom, turns out Loi was finishing up his own, and of course, it's perfection.
Are you jazzed about Star Wars or wondering what all the fuss is about? I'll admit it, I'm a fan, but not a collect-all-the-toys-and-leave-them-trapped-in-their-boxes kind of fan. I'm looking forward to seeing it but don't know when that will be. For the Star Wars fans in your life I thought this DIY wall art was really cute.
As long as we're on DIY stuff, I think this foraged tree topper is really cute. When I was a kid, I loved doing Christmas crafts and I think this would be a good one for kids or adults.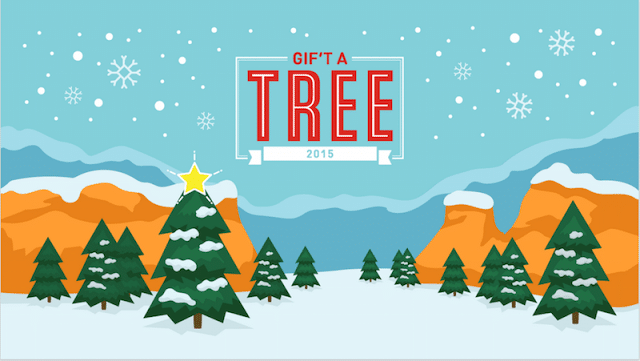 I love this Gif't a Tree campaign. Read about it here and go here for more information. Create a gif, plant a tree!
I love me a conifer, at Christmas or any time of the year. Margaret Roach did a great Q&A on conifers that's worth checking out.
Ever wonder how to care for a pond in winter? Me too. Wonder no more.
What's on your agenda for the weekend? For me, it's parties, cookie baking, gift wrapping and general merriment.