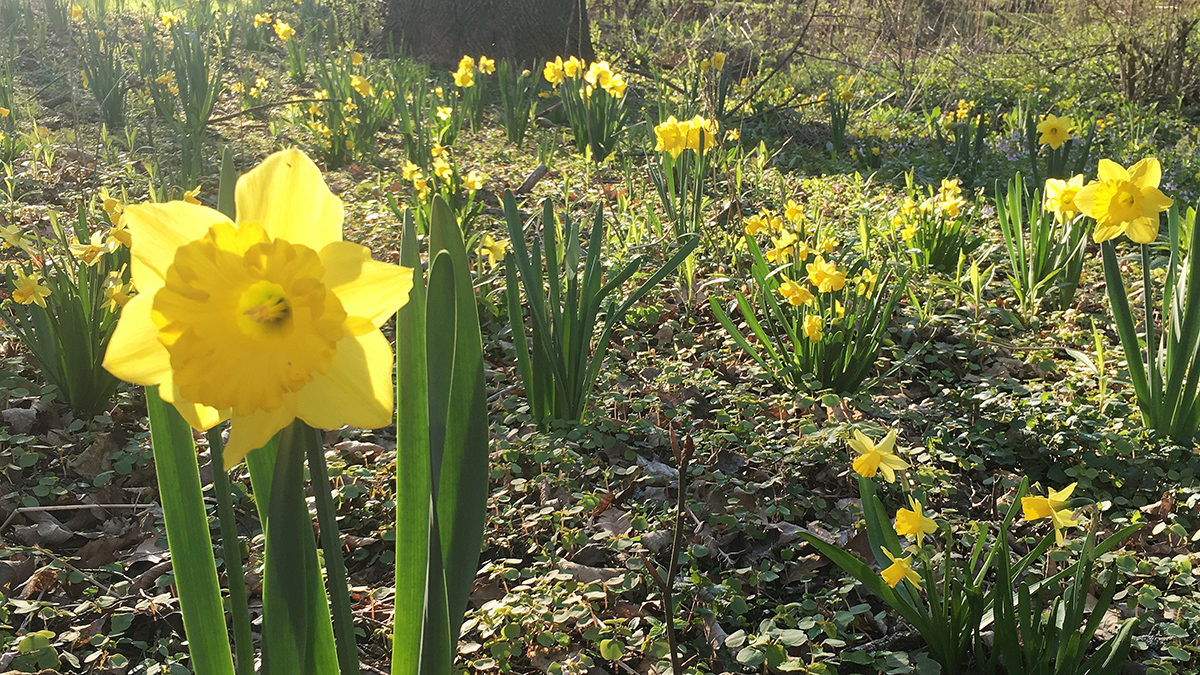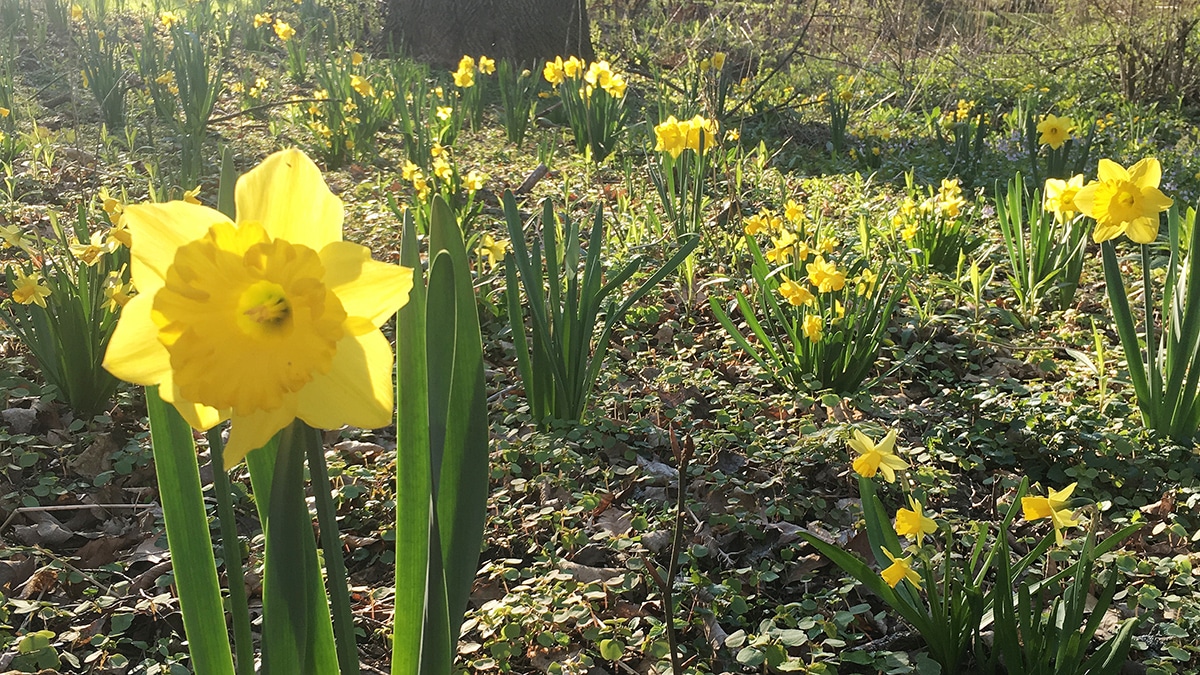 The start of the gardening year is signaled, in my garden at least, by the blooming of the first bulb. Last year it was a race between one insanely long-lived and abused daffodil and the winter aconites. Even though I cannot bear to think of the months that precede that moment right now, I know the joy that comes with that first sighting. 
I don't care to dwell too much on the knowledge that this gardening season is wrapping up far more quickly than I'd care for, and we don't need to talk about raking and cutting back perennials and all of that quite yet. But there is one task I'm taking care of quickly now that definitely ticks a box in the "fall gardening to-do list."
It's quick, and it's even a sort of fun.
You need to get your spring-blooming bulb plan together. And it's even more important this year than others.
That's because spring-blooming bulbs like tulips and daffodils could be in shorter supply than usual this year. Because of it was an unusually hot summer in Holland. 
Here's what the folks at Longfield Gardens said about it:
"Due to the hot, dry weather, tulips, alliums and some of the other spring-blooming bulbs did not bulk up and put on as much size/weight as they normally do. So the bulbs may appear slightly smaller than normal. We do not expect performance to be affected. They're just not as hydrated as usual.
"This is a good reason to order early and plant your bulbs as soon as you get them. The longer the bulbs are out of the ground, the more moisture they lose."
This echoes what I was told by other bulb suppliers at the Independent Garden Center Show in August. And I'm not taking any chances.
So this week I pulled together a bulb order. I won't worry about planting them for at least a month, but it feels good to know I don't have to worry about finding them either in a story or somewhere online.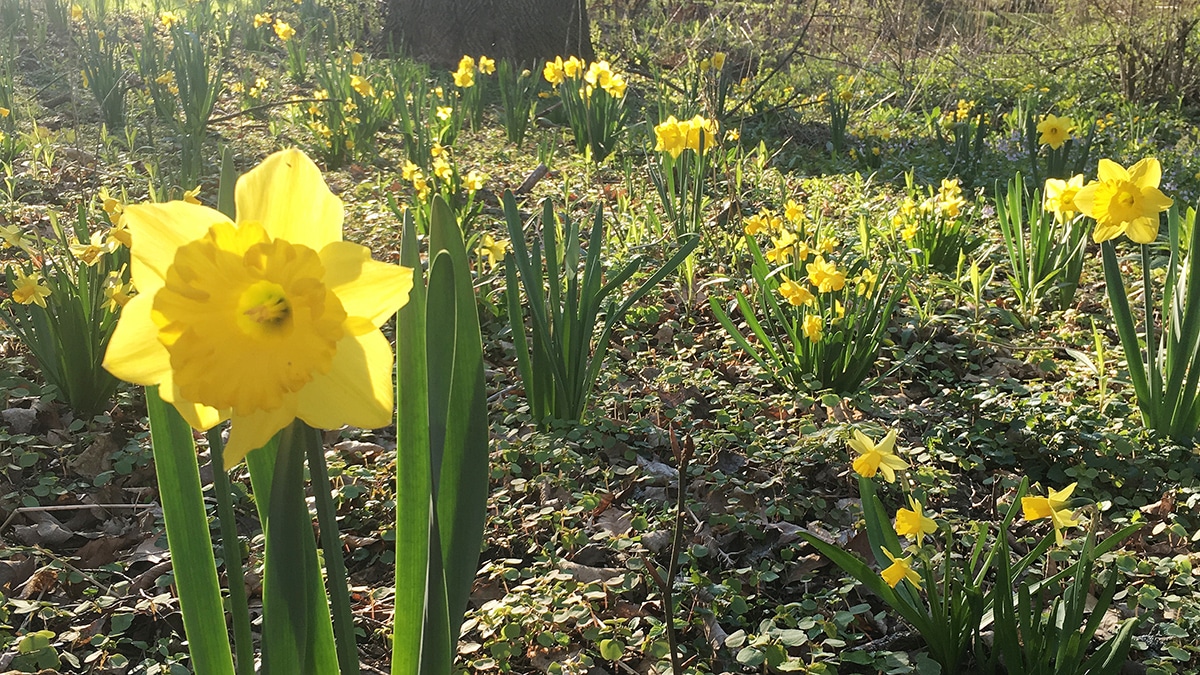 DAFFODILS
My go-to spring-blooming bulbs are daffodils. I live in deer country (and the deer are very hungry in spring), and they, along with rabbits and other bad actors, don't bother daffodils, so I can plant them anywhere without fear that they'll be demolished. 
We've planted about 1,000 or more daffodils over the past two years in the wooded areas of the yard, hoping they naturalize and bring the woods to life in spring. (
Here's how we planted all those bulbs
.) I backed off a little on the daffodils this year because last year I ran into a lot of bulbs while planting more bulbs, so I'm going to see what comes up next spring and make some notes on bare areas. 
ALLIUMS
My other go-to bulb is alliums, which bring the excitement after most daffodils have done their thing. Last year I grew
Nigrum
for the first time and liked it enough to get more. It's more of a dome-shaped flower versus the typical ball-shaped allium and a nice, bright white. 
I'm also revisiting a favorite allium:
Schubertii
. The first time I saw this allium in a garden, I couldn't believe it was an allium, because it is so unusual looking. It looks like a firework come to life and looks great in the garden long after the flowers have dried. I have not found it to be a reliable rebloomer here in zone 5, so I'm thinking of this as an annual that probably won't come back the following year.
And lastly, I'm excited to be adding
Gladiator alliums
to the
new garden
at the end of the driveway. This is sort of a stereotypical round, ball, purple allium that is slightly smaller than the famous Globemster, but I like that it blooms a little earlier and costs a little. More and more I'm favoring an earlier bloom time for bulbs. 
I stuck to a very strict plant palette in this garden and the same goes for bulbs. I think a few purple balls rising out of the grasses there will be a good look without sacrificing the simplicity of that garden. 
SOMETHING REALLY EXCITING
And last but not at all least, I ordered a bunch of tulips. I gave up on tulips more than a decade ago after the repeated heartbreak of finding buds clear cut in one night, but now I have a safe place to grow them: the
raised bed garden
! I can't wait to have the bright colors of tulips back again.

It was fun to do a little plant shopping, but I'm happy as well to have that off my list so I can go back to enjoying a garden that still looks quite happy in the lingering summer weather.
What bulbs will you be planting this fall?
Longfield Gardens
is sending me some bulbs to grow this fall so I can show you what they look like next spring. I wanted to take the opportunity to show you what I'm planning in case it helps inspire you to plant some spring-blooming bulbs.