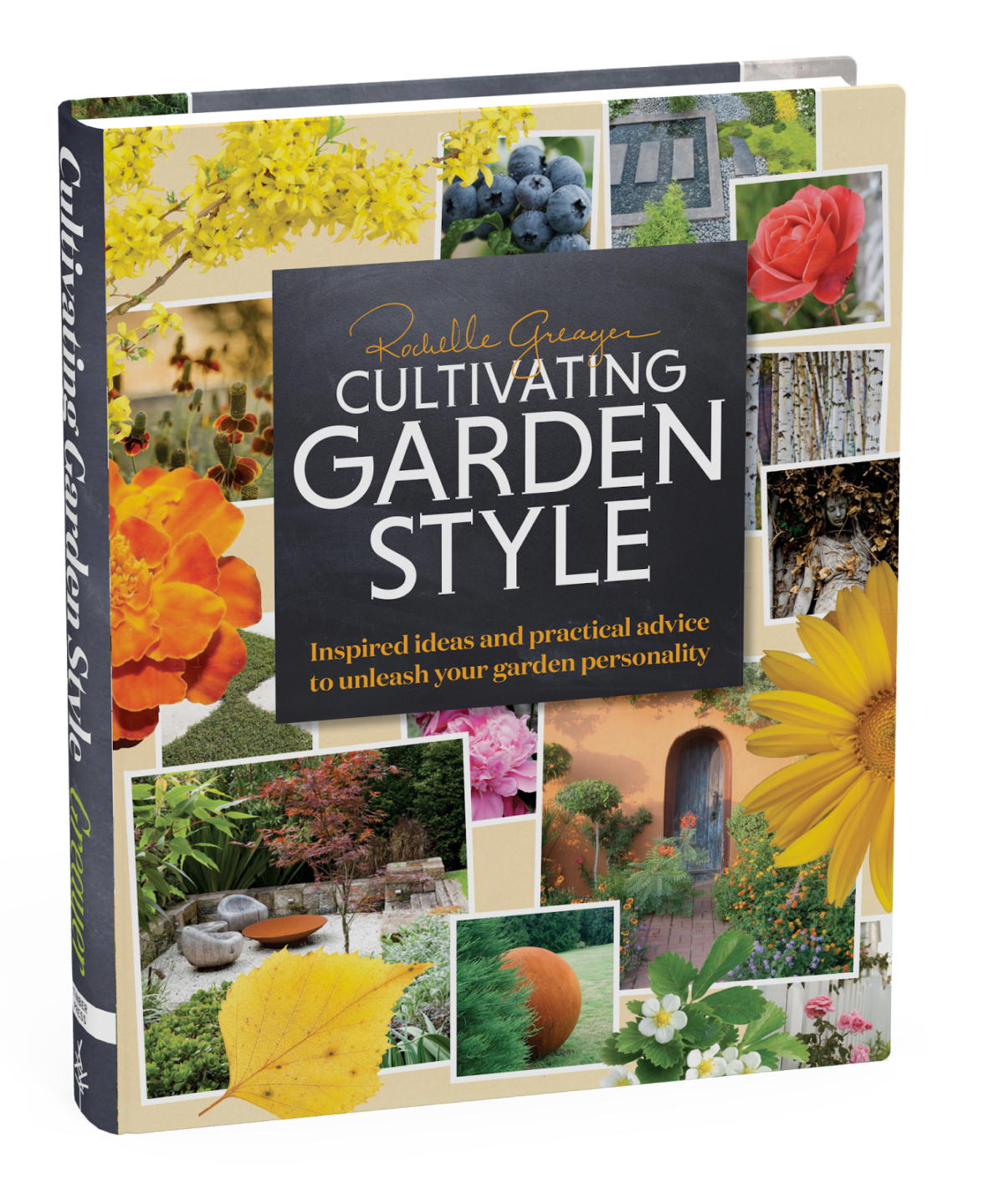 I had two thoughts when I first saw Rochelle Greayer's book
Cultivating Garden Style
: that this book was completely different from every other gardening book I've seen, and that it must have been an incredible task to pull it together.
Maybe it's more helpful to tell you what Cultivating Garden Style is not. It's not a book that will tell you how to grow plants or what your garden should look like or hard and fast rules for garden design. Instead it will help you wade through the multitude of garden styles to identify what will work best for you.
Greayer accomplishes this through literally thousands of photos that are sensibly categorized and creatively displayed in a almost never-ending series of beautifully designed pages. I can't imagine the amount of work that went into just sourcing all of the photographs that appear in this book. The result is a feast for the eyes that serves to guide you in discovering what you might want your garden to look like.
The book (nearly 300 pages of it) is organized into several garden styles with great names from Cottage au Courant to Sophisticated Taj. These styles are illustrated by excellent photos of actual gardens and often something akin to a mood board for a garden—images that are not necessarily meant as a literal description of what might be found in that garden but ones that depict the mood.
Greayer's writing style is well-edited; concise but not lacking in detail.
Several tips, tricks and projects are also sprinkled about the book. Making driftwood art, how to hang a tree swing and general plant suggestions for a specific style are just a few. In other places, photos of accessories that fit the style prove that Greayer is on the cutting edge of not just approachable garden design, but also interior (flowing to the exterior) design.
That the book is so lovely to look at should come as no surprise to anyone who has seen Greayer's latest project, the gardening journal
Pith & Vigor
. P &V is chockablock with beautiful illustrations and interesting photographs designed in a refreshing way and printed on tabloid-size newsprint. It is notable for its design but the first issue had a great collection of articles in it. Greayer clearly has an excellent eye for design and it shows in everything she touches.
Cultivating Garden Style should be the first stop for any homeowner looking to create a new garden or outdoor area and may spur a longtime gardener into finding the next identity for their garden's evolution or help them bring a sense of cohesion to a design lacking in focus.