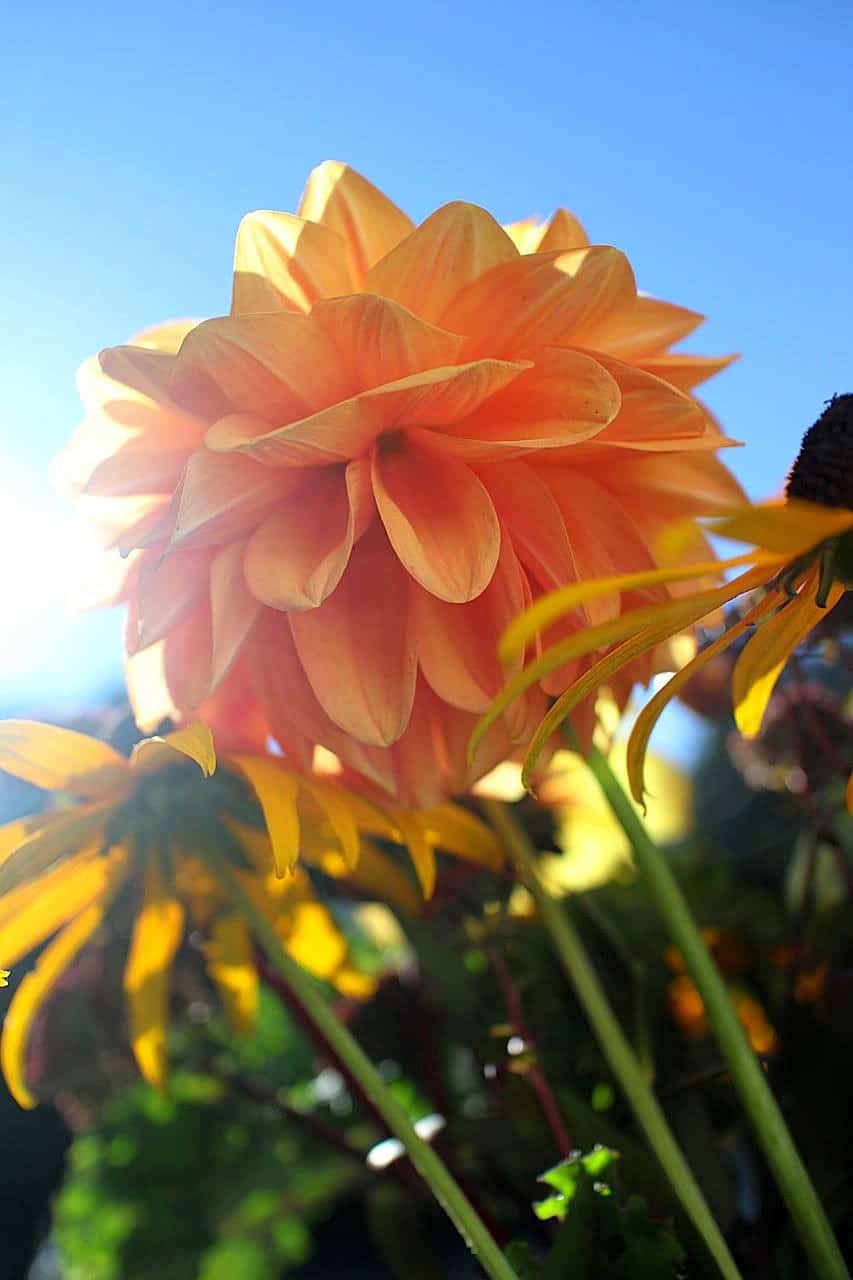 Yesterday Matt Mattus outlined his theory that there is a
dahlia shortage
on his blog
Growing with Plants
. (Sidenote: There are a very small number of gardening blogs that I consider to be the cream of the crop, and Matt's is one. Check it out if you're looking for serious advice on how to grow plants). He based this on his personal experience, which is that he was finding many of the tubers he was looking for to already be sold out.
This put me in complete panic mode. While I have been perusing various dahlia sites, I hadn't yet pulled the trigger on anything other than an obscene amount of Cafe au Lait dahlias (which I really have no business growing; they will need to be staked and I'm horrible about staking things until they have already flopped over). But a dahlia shortage? Oh my gosh. Must buy all the dahlias. Now.
A dahlia from 2013. Sadly I have no idea which one it was.
So I went on a tear over at Swan Island Dahlias. And then I found another one I needed so I had to order from somewhere else. And then it struck me that I may have gone overboard, so I went through my notes and added it up: 44 dahlia tubers (including a couple freebies from a bulk purchase) are on their way to me this spring. And I put another 20 in storage (although I don't count on that working, I may have let them dry out too much before I stored them in late fall). I have a bigger-than-average garden, but that is way too much.
Last year I got really into the poms and more formal dahlias.
And as long as I'm confessing to gardening purchasing sins, in addition to an absolutely ridiculous seed order that will require me to move out of entire rooms of the house if I'm to start them all inside, I have also already purchased three clematis and one rose.
This is all in a season in which we intend to buy three trees, and if there's one thing I've learned, it's that you don't skimp on trees.
My only hope for any money left in the bank account come July is that I'm successful in my seed-growing, as I'm hoping that many of the annuals I grow this year will be grown from seed. If that works out, the "budget" (there is no budget) may balance out a little better.
See what winter can do to a gardener? It's not good. However, I have decided that by publicly confessing my winter plant shopping sins, all will be absolved. So feel free to free yourself from your burden in the comments. I won't tell.